Common to Live Tweet During This Saturday's Episode of Hell on Wheels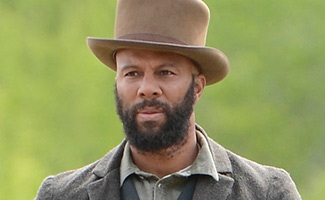 On this Saturday's all new episode of Hell on Wheels, the fate of Elam -- last seen lying in the mud, bloody and unmoving, after fighting off a bear in the Season 3 Finale -- will finally be revealed. While watching the episode, get Common's exclusive behind-the-scenes perspective as he live tweets throughout the East Coast broadcast of "Bear Man," beginning at 9/8c. To participate, follow @common on Twitter, and use the hashtag #HellonWheels to join the conversation.
Hell on Wheels airs Saturdays at 9/8c on AMC.