What You Should Know Before Watching KEVIN CAN F**K HIMSELF
Before diving into a new show, knowing the origin of its genius can often boost your appreciation for it. AMC's KEVIN CAN F**K HIMSELF is a story about a woman who gets fed up. With what? Well, we can assume she becomes fed up with being the doting wife to her man-child husband, Kevin McRobberts (Eric Peterson). Fundamentally, Allison McRobberts (Annie Murphy) is flipping off the constructs of a "Kevin" dominated world.
Prior to AMC's KEVIN CAN F**K HIMSELF, there was CBS's 2016 sitcom, Kevin Can Wait. The show centered on retired police officer Kevin (Kevin James) and his family, who were navigating financial and familial drama. In the show, Kevin's wife of 20 years, Donna (Erinn Hayes), is killed off prior to the second season. Typically, killing off an actor happens to those who garner a bad reputation, or consistently cause issues on set. Erinn Hayes, however, was only guilty of playing her part perfectly. She was replaced by Leah Remini, who had previously starred opposite James on the CBS sitcom King of Queens.
What happens when the faithful wife decides to kill rather than be killed? What happens when the woman takes on descriptors beyond "faithful wife?" Responding to Kevin Can Wait, AMC's KEVIN CAN F**K HIMSELF wants you to know that women are multifaceted, and in the words of lead actress Annie Murphy, they can fight the "sexism, misogyny, racism, homophobia and bigotry… cloaked [by a sitcom] laugh track." In many ways, KEVIN CAN F**K HIMSELF is an anti-sitcom, pointing out the many ways women's voices have historically been silenced by predominately male-focused sitcoms. The series' moves between an all too familiar shiny, laugh track, multi-camera sitcom setting, to Allison's dark, dramatic, messy, secret life of anger and discontent. The series presents viewers with a recognizable sitcom setting, and then debunks its very nature by revealing the complexities of its female characters.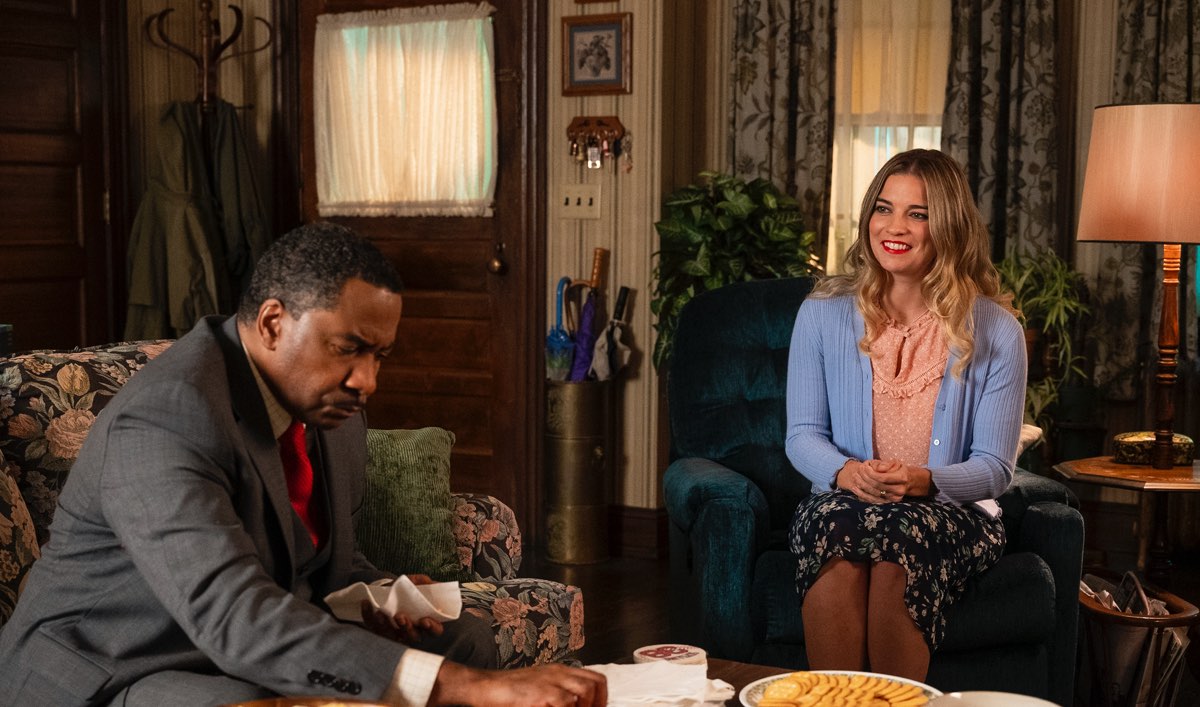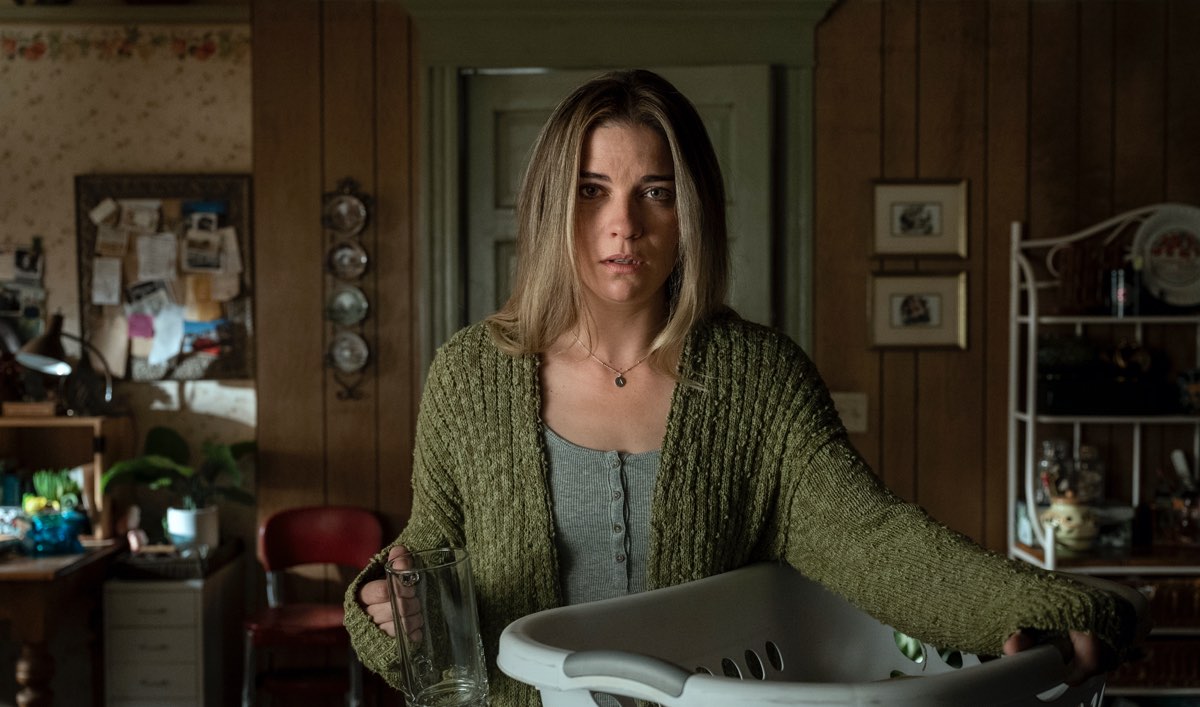 Sitcoms have historically presented women as characters to laugh at rather than laugh with. The earliest sitcoms made women extremely simplistic. In a 2017 article from the Huffington Post, female sitcom characters were examined, starting from 1951. They broke each character down into traditionally positive and negative traits based on gender. The earliest sitcom characters, like Lucille Ball's Lucy Ricardo from the 50s I Love Lucy, and Mary Tyler Moore from the 70s The Mary Tyler Moore Show, had the fewest combination of traits, usually two out of the four categories. Later characters began to take on more complexity, usually checking off three of the four categories. But why can't women straddle all four categories all the time? It's become too common to simplify female characters and have them adhere to gendered stereotypes. By limiting female actors to these very specific personalities and roles, they become less relatable and less authentic.
Not only does the character of Allison rebuff gendered sitcom expectations, going from dutiful housewife to free-thinking, free-speaking badass woman, but by taking on this role, Annie Murphy herself breaks free from her famed role as Alexis Rose in Schitt's Creek... and the transformation is astounding. Taking on Allison, a character so different from the "debutante-with-a-heart-of-gold Alexis Rose," Murphy embodies female versatility and women's ability to be so much more than a stereotypical character.
With all of this inspiration, background information, and discussion of the sinister, patriarchal side of sitcoms, you're better prepared to venture into AMC's KEVIN CAN F**K HIMSELF... but brace yourself nonetheless. The show begs the question: what would happen if repressed housewives rebelled and said "f--k this?" KEVIN CAN F**CK HIMSELF explores possibly the most extreme-yet-relatable position of them all: the bottled-up, accumulated rage will boil over into a decisive murder plan.
The first two installments of the eight-episode season of KEVIN CAN F**K HIMSELF will be available on AMC+ on Sunday, June 13 and air back-to-back on AMC on June 20. The remaining episodes will continue to debut on AMC+ one week ahead of the AMC linear airings on Sundays at 9/8c.
Get updates and exclusive content directly to your inbox by signing up for the KEVIN CAN F**K HIMSELF Insiders' Club.