The Tao of Victor Strand, Fear the Walking Dead's Scheming Philosopher
Trapped under Virginia's rule, the survivors of Fear the Walking Dead have been forced to compromise their hard-won values and independence. That's been true for everyone, but especially so for Strand who's made the latest in a long-line of morally dubious choices. He's chosen to kill another survivor, play the hero by rescuing Virginia's sister, earn a promotion in the Ranger ranks, and send away his closest friend, Alicia, both literally and emotionally. This behavior is devious, it's underhanded, and it's par for the course for Strand, who's never been secretive about who he is.
Strand's latest questionable moral decision, has also provided the latest in a long line of great Strand quotes. "You make me remember who I really am. But to do what I need to do now... for me, for you, for all of us, I need to forget," he tells Alicia as he announces his intention to have her shipped away.
Strand is nothing if not verbose and philosophical. Since the moment he arrived on the scene, escaping from a military prison with Nick, he's never held back. As he frequently pontificates, he provides an endless stream of advice on how to survive in the apocalypse, through what we call the Tao of Strand. As he enters a new chapter in his scheme-heavy saga, we've collected some of his best bits of apocalyptic wisdom below.
Victor Strand on Who Victor Strand Is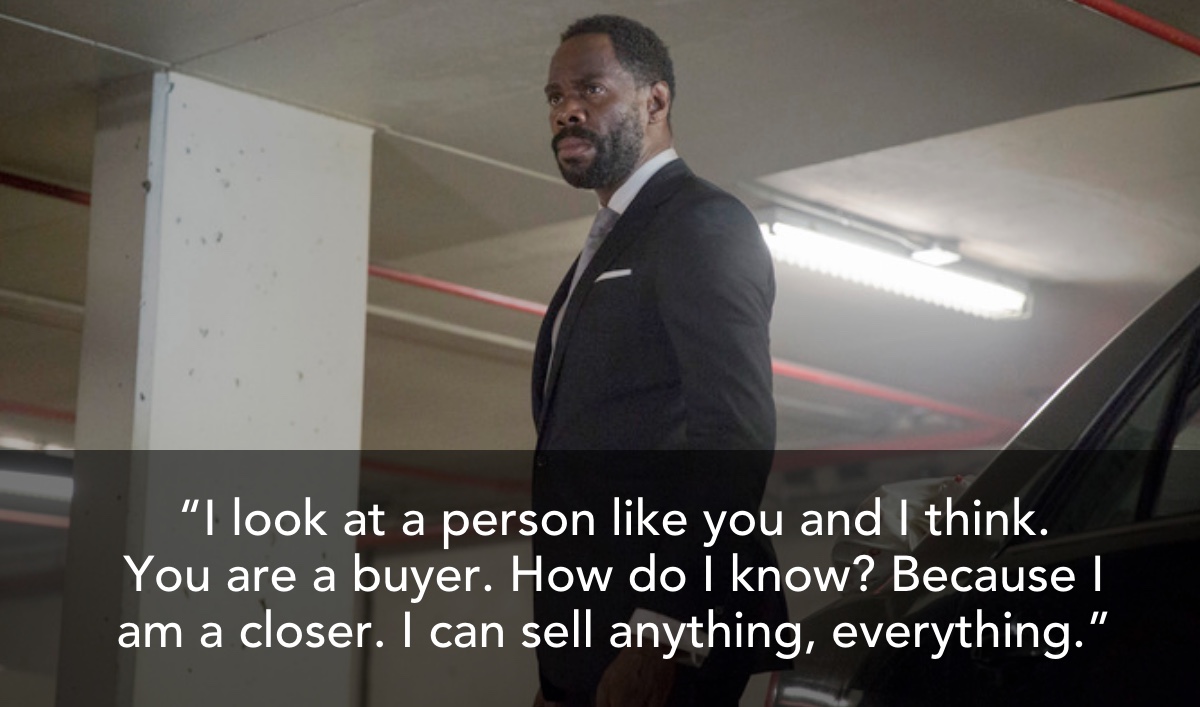 Strand knew what Nick was from the moment he saw him, and announced what he, Strand, was in that first moment. He called himself a closer (some might say a hustler), but he's turned out to be more complicated than that. He's been a good friend, but at its core that's what Strand does best: sell. It's all right there.
Victor Strand on How to Survive in a Dying World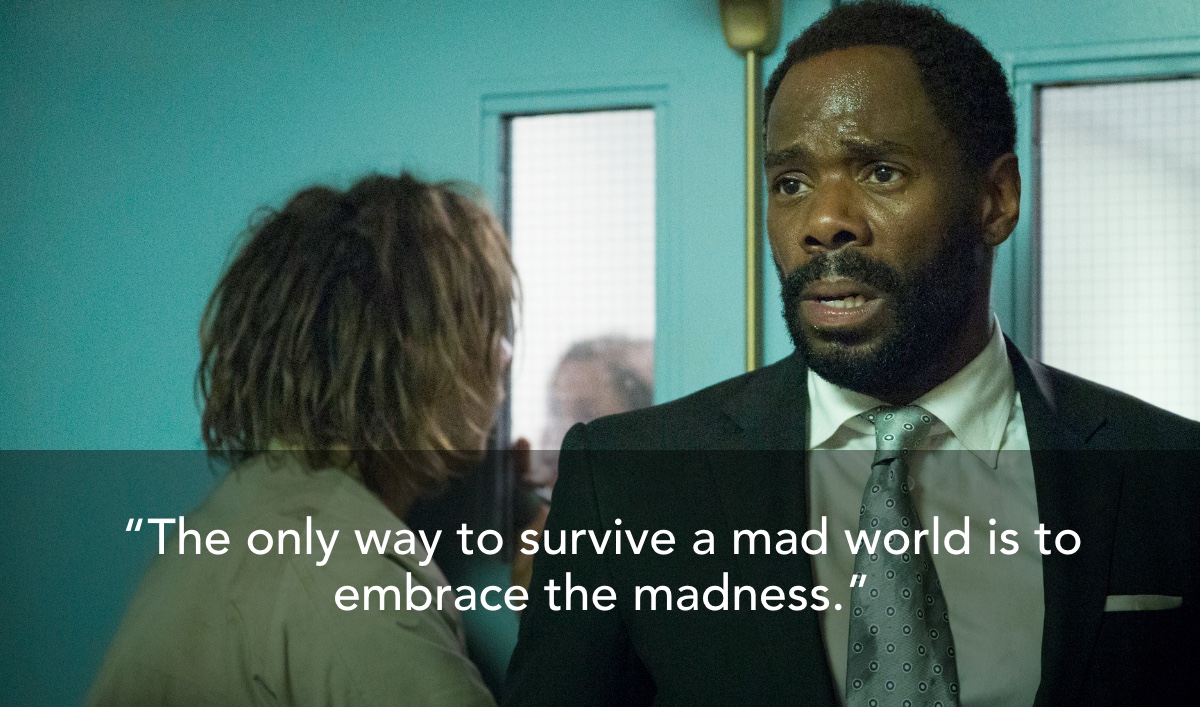 Strand's adaptability is his calling card. While others try to shoehorn their way of living into whatever new world they come up against, Strand simply embraces whatever scenario he's in. He's equally at home with a group of murderous psychopaths, or a good group of people like Morgan and Alicia.
Read More: Q&A With Colman Domingo (Strand)
Victor Strand's View on People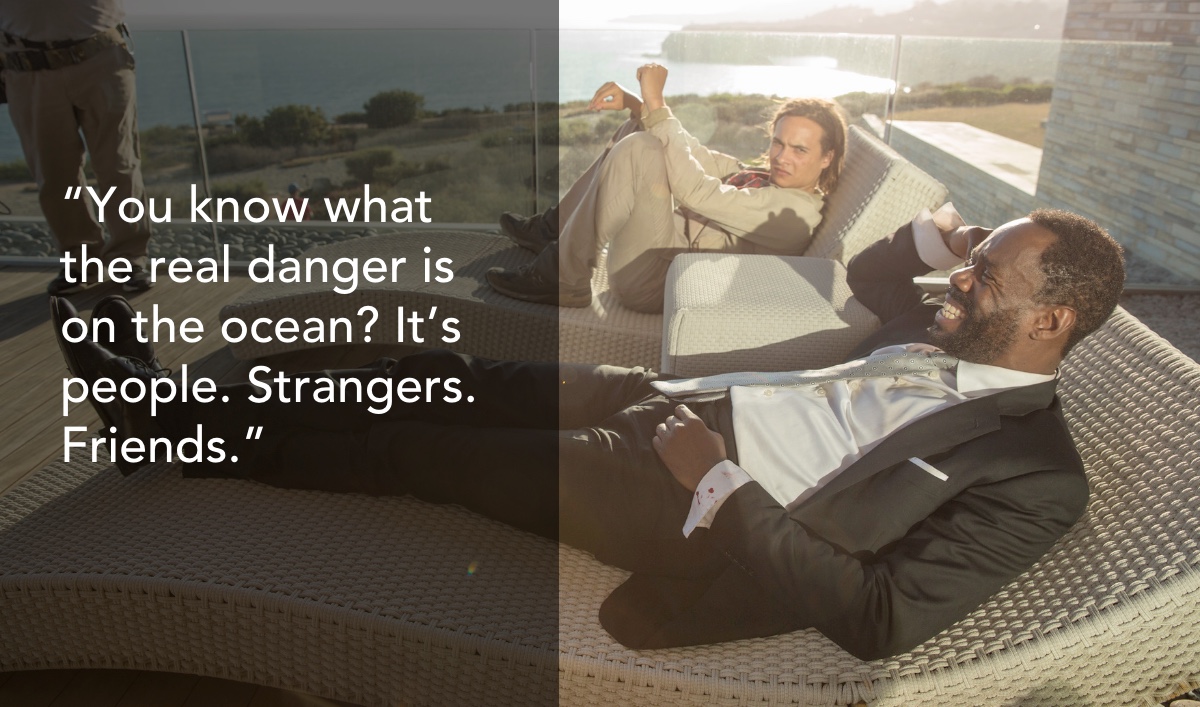 Strand sums up his view of the apocalypse with his view of life on the ocean. At sea the danger isn't the waves, the weather, the water, or even swimming walkers. It's people. Trust no one but yourself. Friends can be your enemy. It's bleak, but it's gotten him far.
Victor Strand's View on the Power of Victor Strand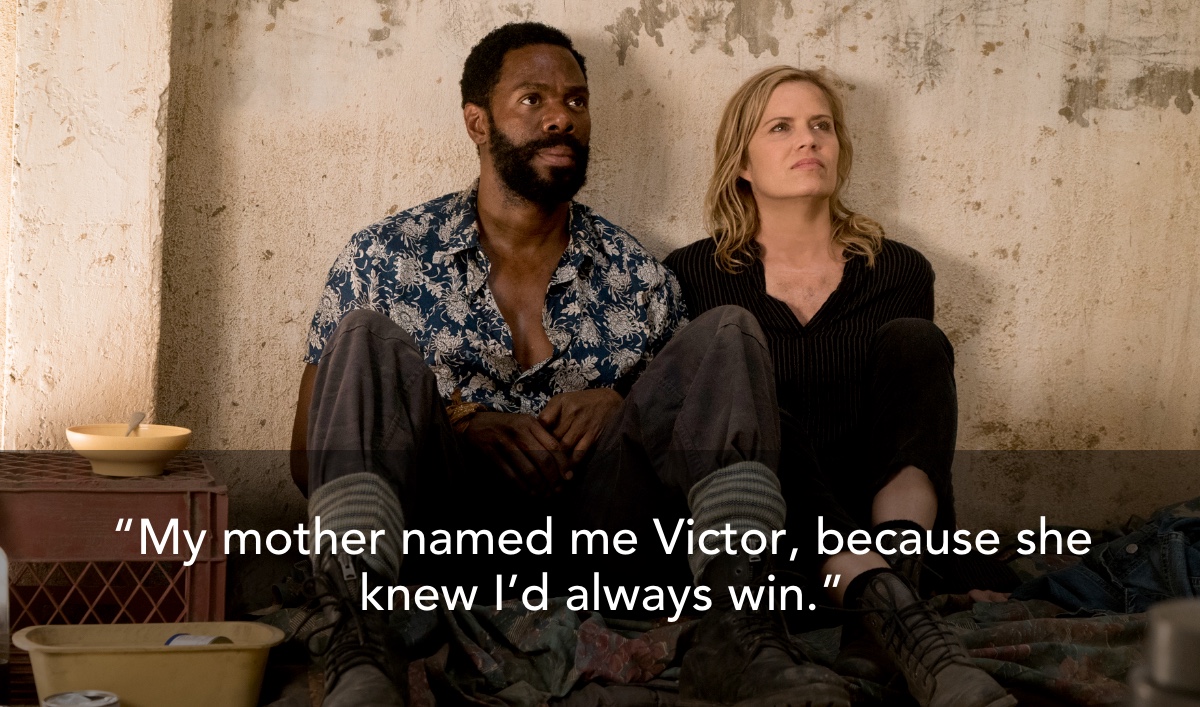 You don't grift your way through life without an unshakeable belief in yourself. And you know Strand would have a fun way to phrase that belief.
Victor Strand on Keeping Things Light... Sort Of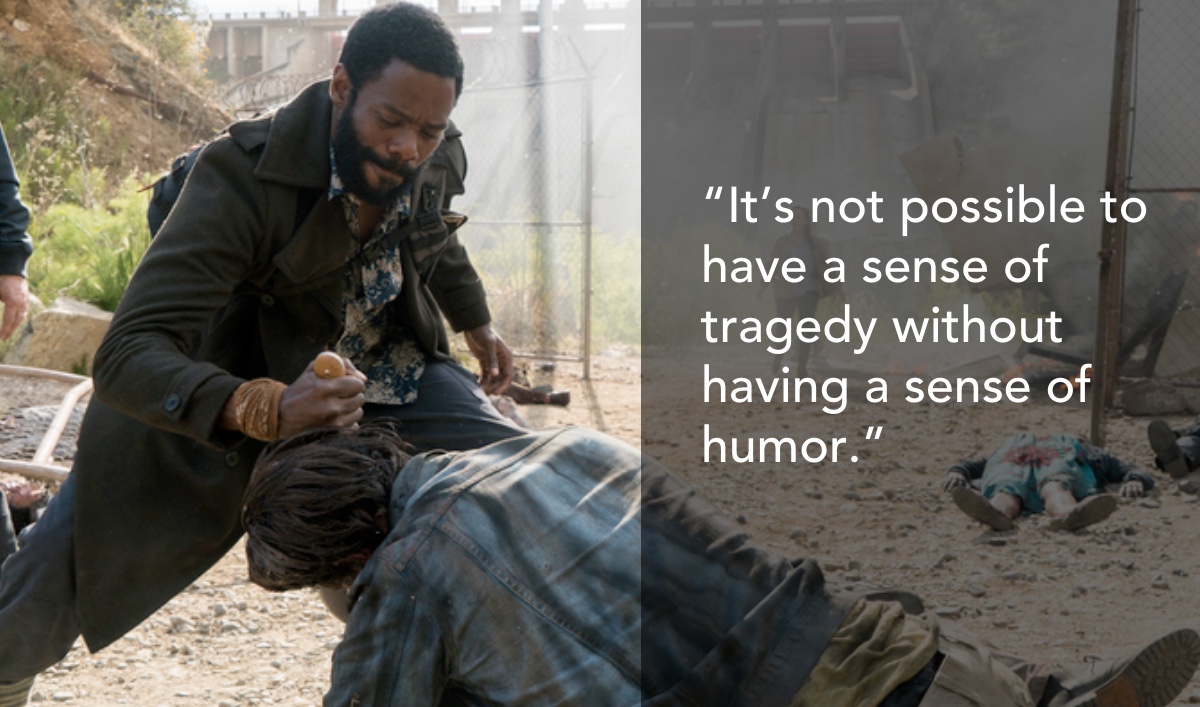 Strand is ultimately sad and lonely, but there's no denying he's funny. He cuts to the core of what makes people like himself so funny, with his view of the world and how to survive in it.
Victor Strand's View on People, Part 2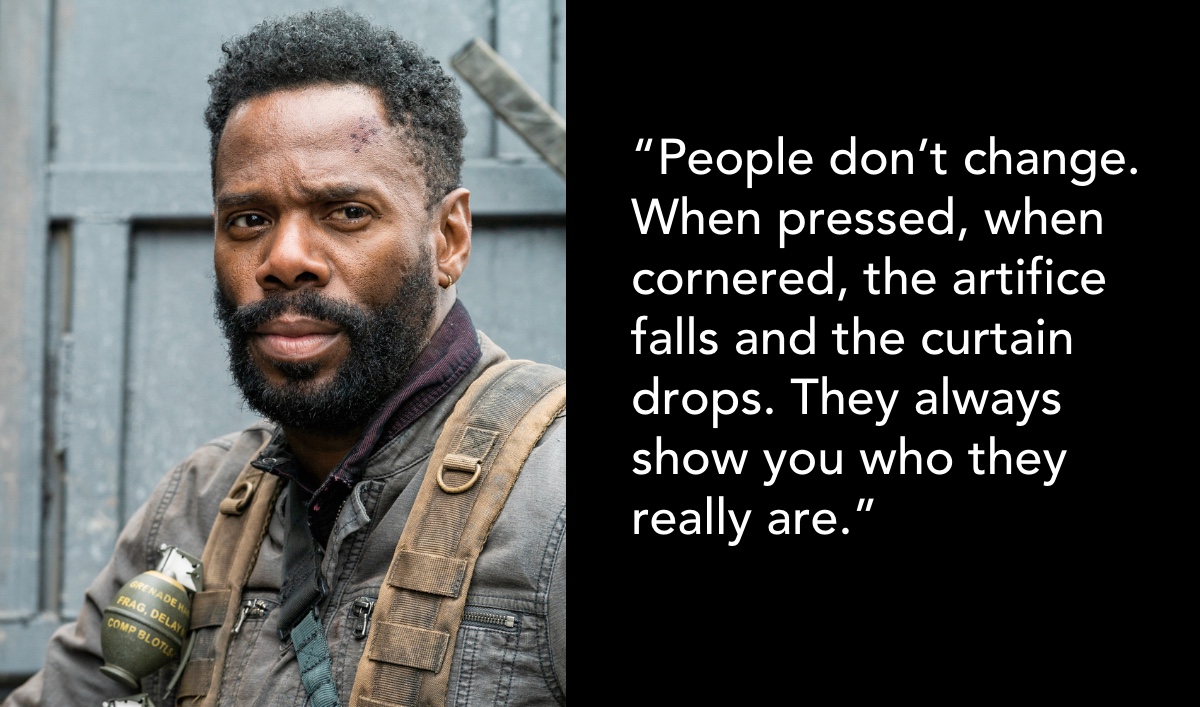 Strand has grown to trust some of the people he's met over the years during the apocalypse, but when it comes down to it, he's always ready to remind you to trust no one. That's how you survive. And if his recent actions show anything, he'll always believe this to be true.
Victor Strand's Way of Keeping Perspective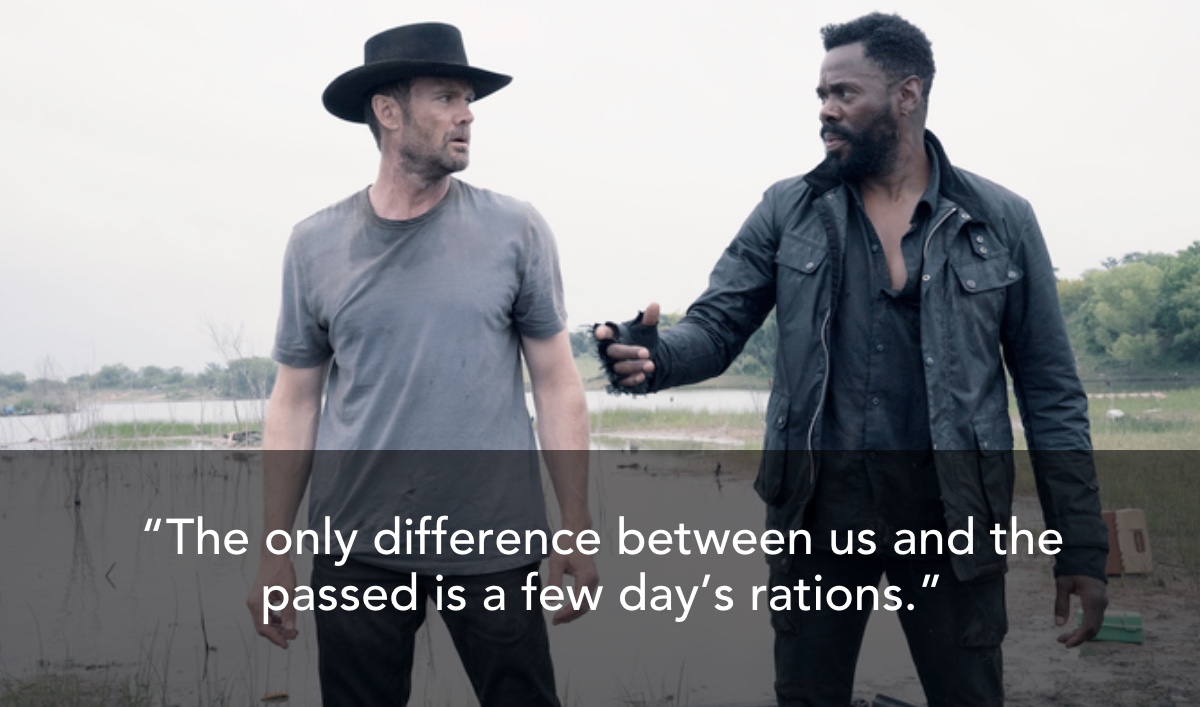 Perhaps Strand's bleakest quote, but his truest. He knows that in the apocalypse, everyone is always just a few days away from joining the walkers. In this case, he wanted John to join him on a bender, but in general Strand always lives every day to its fullest, trying to get the most out of his schemes.
The major Strand takeaways: there's always a perfect quote, there's always a lesson to impart onto others, and there's always another plan to put into action -- and you can look and sound cool while doing it.
Watch: Cast and Creators Go Inside FEAR Season 6 Episode 2:

Read Next: Relive the most iconic moments of another Fear the Walking Dead's survivors journey: Morgan.
For more from
The Walking Dead
Universe including trailers, interviews, and more,
sign up for the newsletter.