Ride Travelogue: How to Kick Back in Uruguay Like Norman
In Episode 5 of Ride With Norman Reedus, Norman meets up with motorcycle journalist Becky Goebel to explore the rich, creative culture of Uruguay before riding into an annual motorcycle convention that draws thousands every year. "Along the way, we're hoping to discover just what defines the spirit of this unique and yet, often forgotten, corner of South America," says Norman. Of course, things don't exactly go to plan -- follow along Norman and Becky's journey through Uruguay below:
MONTEVIDEO, URUGUAY
Norman and Becky start their trip in Uruguay off in the capital city of Montevideo. They park their bikes and explore the Calle Perez Castellano, a pedestrian walkway that attracts tourists and locals alike. Lined with restaurants and boutique shops, there's a bit of something for everyone along these cobblestone paths. Norman and Becky briefly pop into Moebius Libros, a bookstore offering new and antique books, plus local art and curiosities.
But the real draw of downtown Montevideo for Norman and Becky is mate, a kind of tea that is an important part of Uruguayan culture. One local describes mate as "an everyday ritual here in Uruguay." An important aspect of social occasions in Uruguay, mate is prepared by steeping the dried leaves of yerba mate tea in hot water, and then served in hollow calabash gourd with a (typically) metal straw called a bombilla. The gourd of mate is meant to be shared with friends and loved ones, with everyone sipping from the same brew. Norman and Becky get schooled on the proper way to make mate before heading off to their next destination.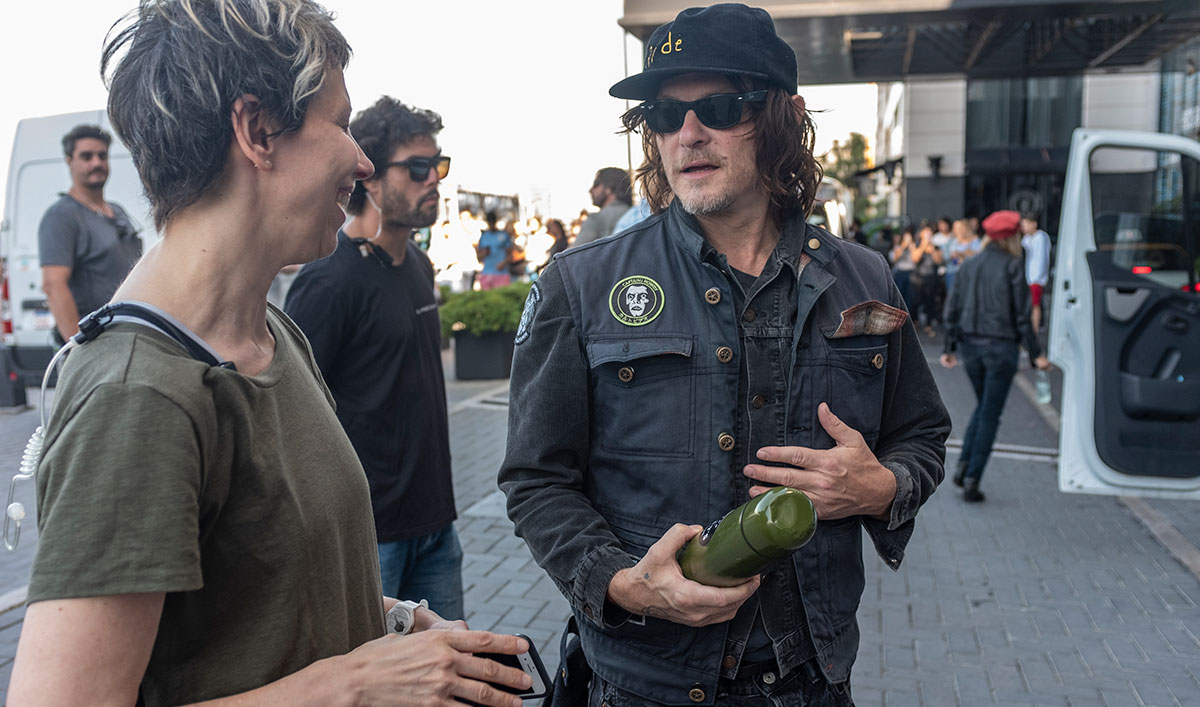 The Mercado del Puerto ("Port Market") is a hub of restaurants and shops, all bustling inside the peculiar metal framework of the popular marketplace that has now become a singular destination for visitors to Uruguay. There, Norman and Becky meet up with Gaston Berger, local tattoo artist, sculptor and biker, who shows them around the crowded market. The trio dines at La Chacra del Puerto, which specializes in local meats. "We have more cows than people," Gaston tells Norman and Becky, who are reluctant to try coagulated blood sausage, but give everything a taste. Check out La Chacra's full menu here.
Leaving the Mercado, Norman, Becky and Gaston pass by the Palacio Salvo. Once the tallest building in Latin America, the Palacio Salvo is one of the most architecturally striking buildings in Uruguay.
Norman, Becky and Gaston arrive at their next stop, the starting point for a group of Murga preparing to put on one of their shows for Carnival. Every year, Uruguay puts on the longest running Carnival festival in South America, and some of the most prominent performers are the Murga, a troupe of singers and percussionists who don ornate makeup and costumes reminiscent of Venetian jesters. But don't let the bright colors and glitter makeup fool you; as Norman says, "The Murga is about as punk as it gets." The Murga use music and theater to bring sharp political and social criticisms to the people every year, poking fun at contemporary figures and events, and shining a light on social inequities. The performers have played key roles in social resistance, especially during times of political upheaval during the dictatorship of the 70s and 80s.
Norman, Becky and Gaston don their own Murga makeup and march with the troupe on their way to the stage of one of their final shows of the Carnival season.
The next day, Norman and Becky pick up Gaston at his boutique and tattoo studio, Galeria Elefante. From there, the trio leaves Uruguay's capital city and heads east along the highway and the beachfront to meet a different kind of Uruguayan local.
PUNTA COLORADA, URUGUAY
S.O.S. Rescate de Fauna Marina
Norman, Becky and Gaston arrive at S.O.S. Rescate de Fauna, Uruguay's major animal rescue and rehabilitation center. There, they meet Richard Tesore, and Ramón, the six-week-old baby seal. Richard makes certain seal-like cries, so Ramón will know how to communicate with other seals once he's released out into the wild. The center is run entirely by volunteers, who assist in caring for the rescued marine life.
Watch Norman and Becky feed baby seal Ramón here:
PUNTA DEL ESTE, URUGUAY
Arriving in Punta del Este, the trio rides right into Kustom Kulture Weekend, which has taken over the seaside town.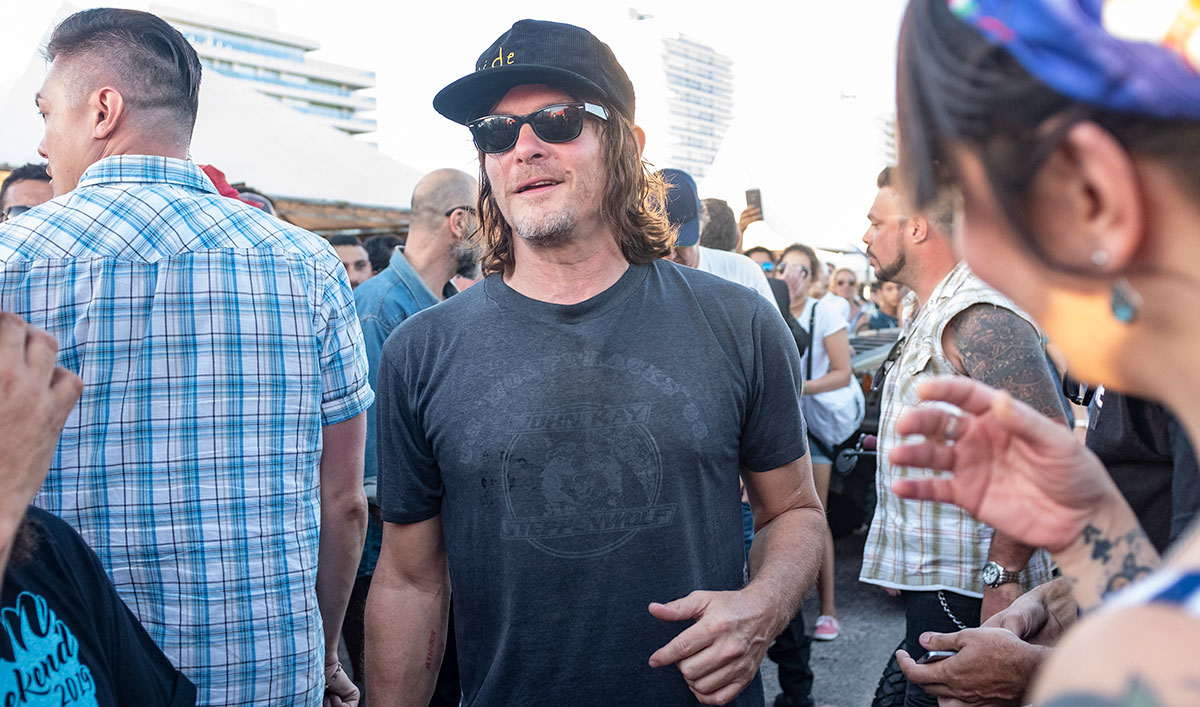 The world-renowned motorcycle festival is one of the premier annual events in Uruguay, drawing hundreds of people every year. Featuring vintage cars and motorcycles, rider enthusiasts have a lot to geek out over at Kustom Kulture, with some bikes and cars on display that are over a hundred years old. Unfortunately for Norman and Becky, they're forced to head out of the festival sooner than they anticipated when Norman becomes more of a spectacle than the bikes. "Sometimes celebrity is a double-edged sword," Norman narrates.
But this setback poses more opportunities for adventure.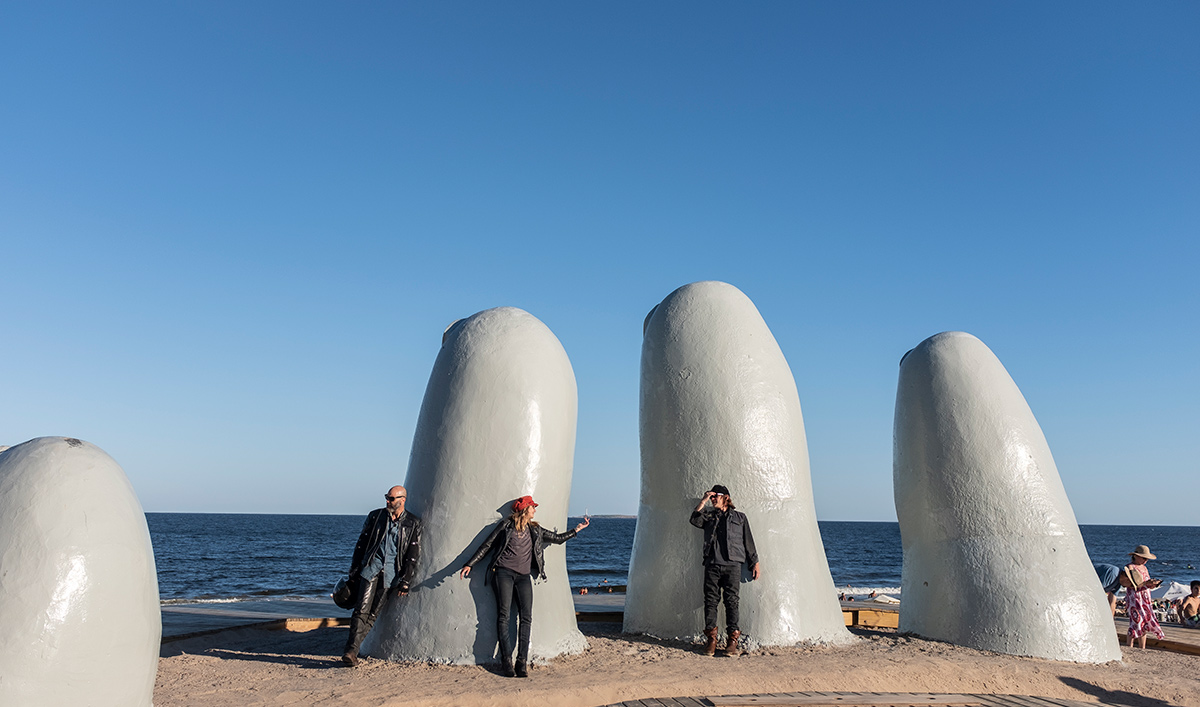 One of the iconic landmarks of Uruguay, La Mano de Punta del Este, or "the Hand," is a sculpture by Chilean artist Mario Irarrázabal which has since become a renowned symbol of Uruguayan art. "I feel like a band," says Becky as she, Norman and Gaston take pictures in front of the fingers.
Determined to do something fun after leaving Kustom Kulture Weekend earlier than expected, Norman and Becky meet up with Uruguayan local, Tavo Rodriquez, to explore the "wild" side of Uruguay.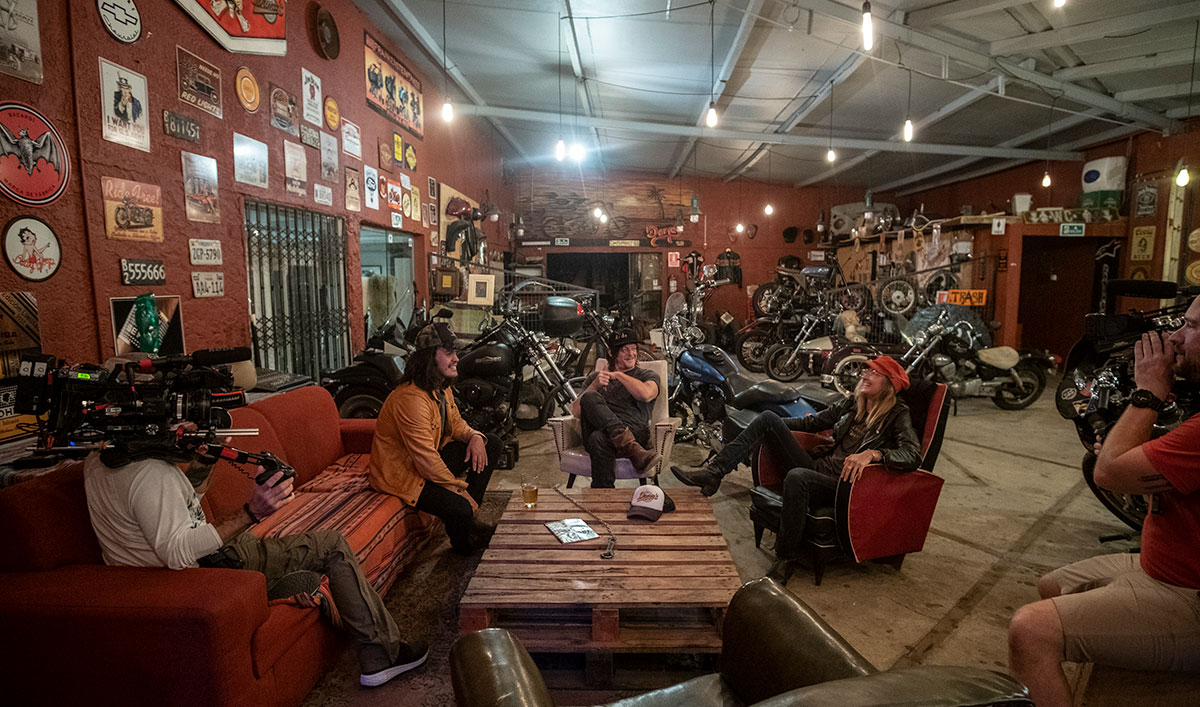 AIGUÁ, URUGUAY
Norman, Becky and Tavo take their bikes deep into the countryside, where the cows outnumber the people four to one. "It kind of looks like Georgia," says Norman as they pass through the rolling farmland of rural Aiguá. There, they meet up with Norman's friend, Rhona Mitra, who joins the group on horseback. They catch up and share a mate, of course.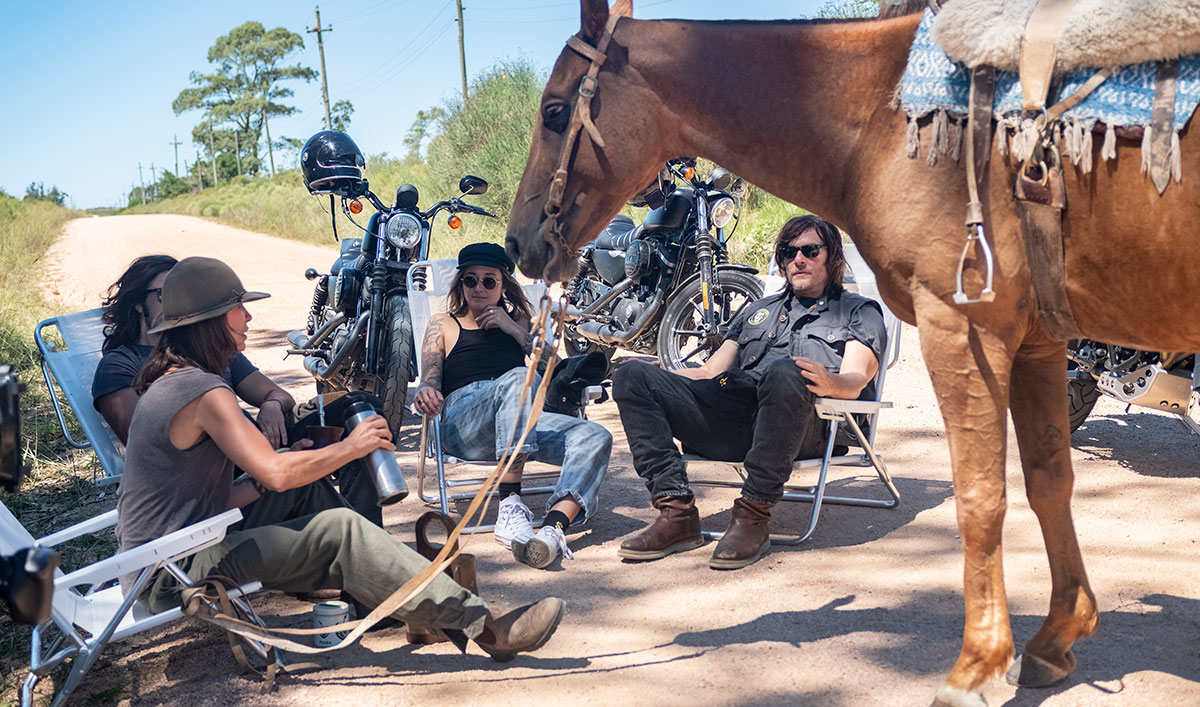 CABO POLONIO, URUGUAY
After catching up with Rhona, Norman, Becky and Tavo arrive at a place "where the heart of Uruguay is preserved against technology and time," Norman describes. They need to drop their bikes off and take a special safari-like bus out to the small "hippie" hamlet of Cabo Polonio, an oceanside village with no paved roads and no electricity. It's a sacred sort of place, where "you can disconnect from the world," says one Uruguayan local.
Norman, Becky and Tavo end their adventure at La Perla, a small family-owned hotel and restaurant overlooking the beach. "I love it here," Norman says as the sun sets below the ocean. "This is my favorite spot you guys have taken us to."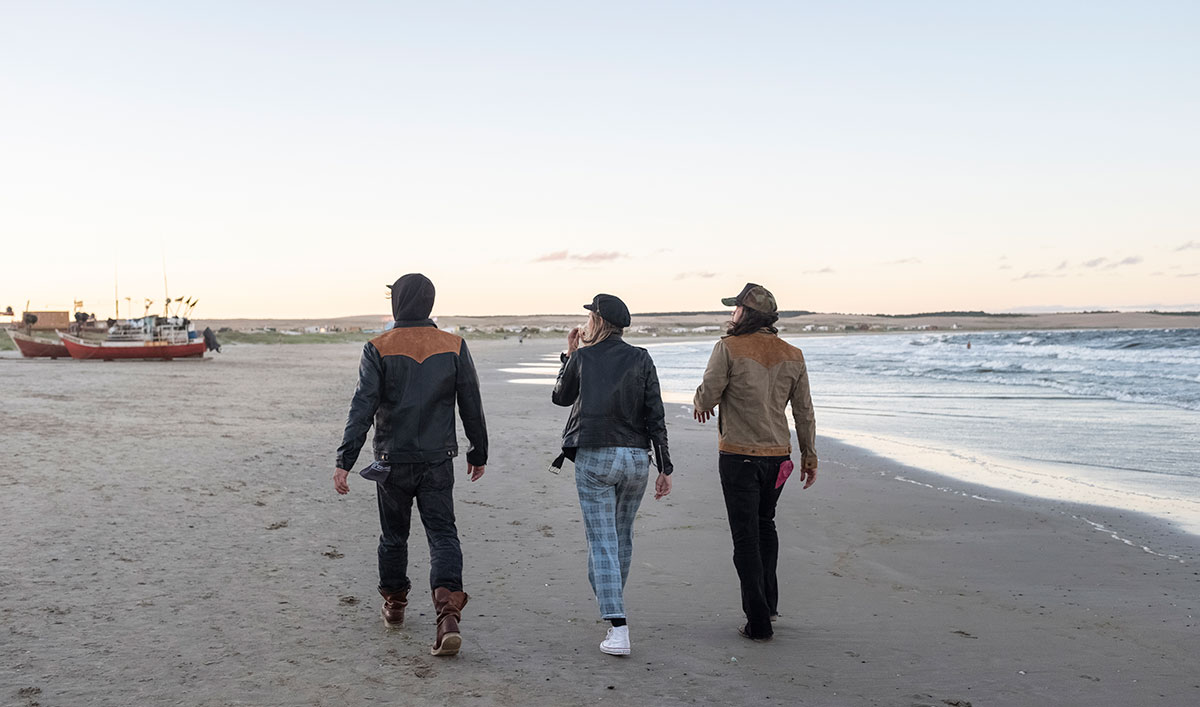 Click here to watch the full episode of Norman and Becky's trip through Uruguay.
Unlock more with AMC Premiere: Stream the full Season 4 now, ad-free. Learn more at amcpremiere.com.
For exclusive content, behind-the-scenes road diaries, Q&As and more, sign up for the Ride With Norman Reedus Insiders' Club.
The Ride With Norman Reedus Season Finale airs Sunday at Midnight/11c.