Ride Travelogue: How to Have Your Own Adventure Like Norman and Ryan Hurst in Tokyo
In Episode 2 of Season 4 of Ride With Norman Reedus, Norman and his The Walking Dead castmate Ryan Hurst explore a little bit of everything that Japan's metro area has to offer. From the neon freneticism of Tokyo and Shibuya, to the breathtaking tranquility of Mt. Fuji, here's how you can follow in Norman and Ryan's footsteps through Japan:
TOKYO, JAPAN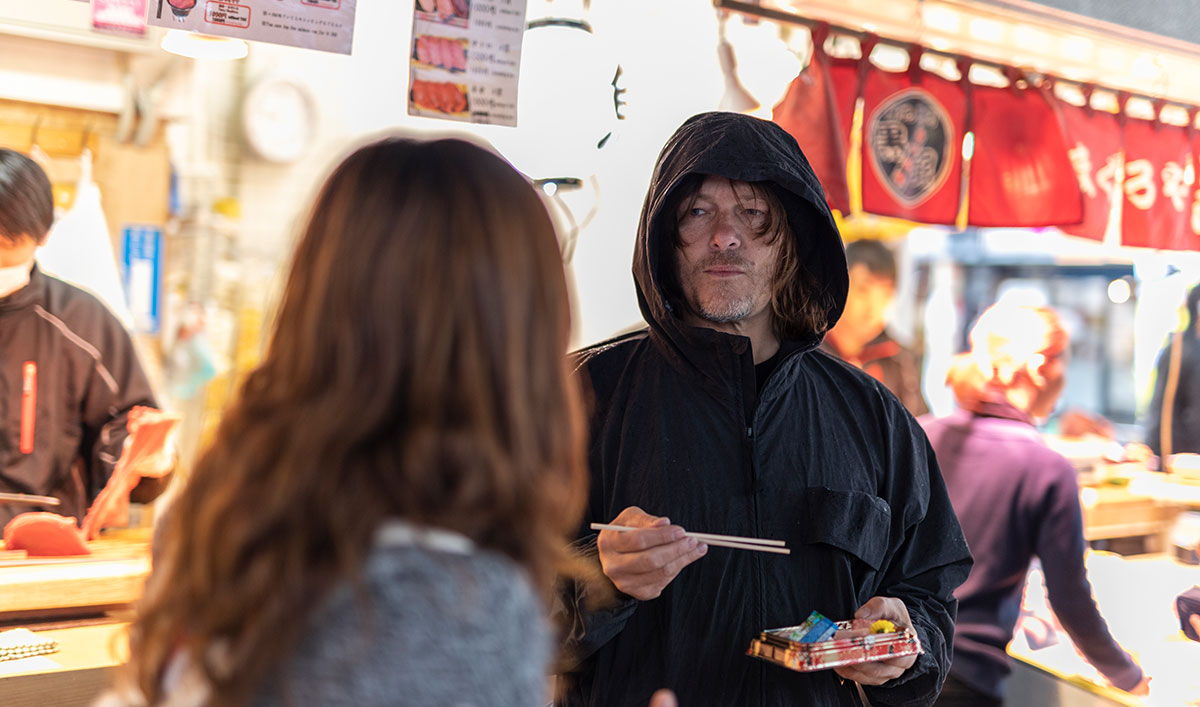 If you're looking to eat in Tokyo, you really can't go wrong. In a country where even the local 7-Eleven is sort of its own modern culinary marvel, Japan knows food. But if you're looking for outstanding street food in the Tokyo area, check out Tsukiji Market. Formerly known as the world famous Tsukiji Fish Market, it moved to a new location and the area opened up stalls to a variety of new vendors, with new to-go tastes of iconic Japanese snacks. During his time in a Japanese street market, Norman picks up some Strawberry Daifuku for breakfast - a popular springtime dessert typically taking the form of soft mochi stuffed with a strawberry and bean paste, but it comes in lots of different flavors!
After picking up The Walking Dead co-star Ryan Hurst in Tokyo, the pair ride off to visit Tokyo's "business district" of Shinagawa to arrive at the home of Hideo Kojima's video game production studio.
"Welcome to my studio," says video game auteur Hideo Kojima when Norman and Ryan arrive. "Heaven and Hell," he adds. Norman describes Hideo Kojima as "One of the prodigies of modern gaming. He created the Metal Gear Solid series. It's not everyday I meet an artist whose vision is as profound as Hideo's." Having worked together on the recent, highly anticipated video game Death Stranding, Norman thanks Hideo and his team for their dedication to their craft. Fans of Hideo Kojima and Kojima Productions visiting Tokyo can check out the Death Stranding Ludens statue in the lobby of Shinagawa Season Terrace.
Norman and Ryan leave Shinagawa and head out to Kahoku, Japan, to meet Norman's old friend and "ambassador to the city," Kunichi "Kun" Nomura. After admiring the vintage cars in the garage of Kun's friend, Norman, Ryan and Kun head out to the Tokyo district of Meguro.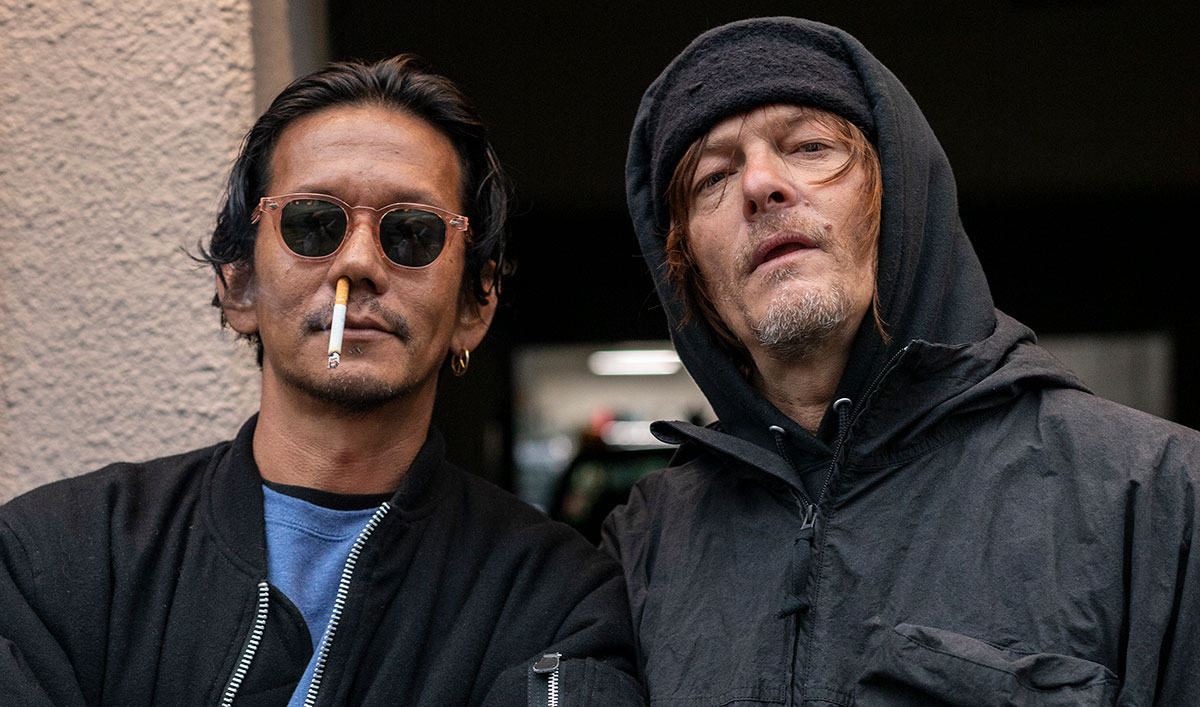 Co-founded by Kun as an homage to vintage Americana, the American-style diner was dubbed "The coolest Breakfast Club... Yes, even cooler than the one with Molly Ringwald," by New York Magazine's "The Cut" in 2018. Offering American diner food with a Japanese twist, The Breakfast Club is a local destination for artists and creatives in the trendier side of Tokyo.
Later in the day, Norman, Ryan and Kun head to the neon jungle of Shibuya. Norman describes Shibuya as "The Tokyo that Westerners see on TV." Here, they wander the streets to find the place there they can bring video games to life.
Norman calls it, "A video game inspired racing experience through Tokyo's adjacent neighborhoods of Shibuya and Harajuku." As if riding in normal traffic in a tiny go-kart isn't ridiculous enough, MariCar Street Kart provides every rider with a onesie to wear on their adventure. Running guided go-kart tours through different parts of Japan (they have shops in Shibuya, but also Shinagawa, Akihabara, Tokyo Bay, plus Osaka, Kyoto and Okinawa), MariCar looks dangerous, but as the vendor in the episode says, "If you drive like a normal human being, it's totally safe." Still, to hear Ryan Hurst talk about it, it really is like being on acid. If you're headed to Japan and want to book your own tour, check out their website -- but make sure you've got the right divers' license.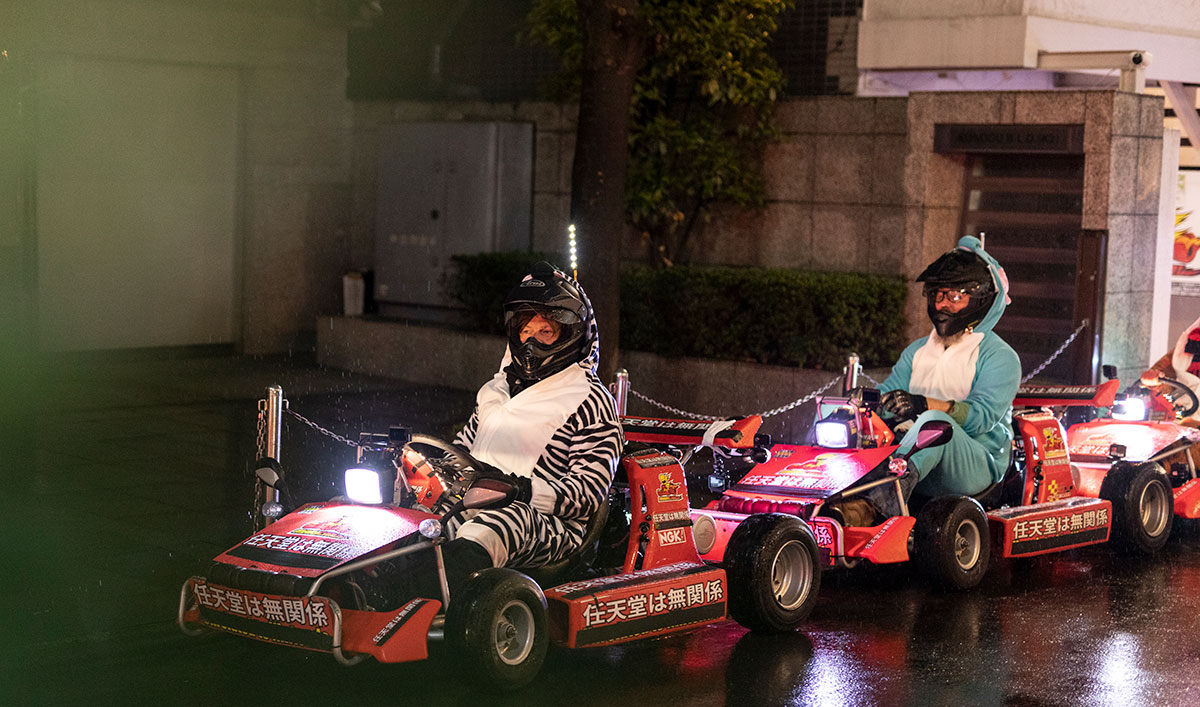 After a night on the town after their Street Kart adventure, Norman, Ryan and Kun visit the shop of Kun's friend.
Founded by Kun's friend, Shinsuke Takizawa ("This guy is literally friends with everyone I know," says Norman), the cult streetwear brand Neighborhood honors motorcycle riders and Japanese underground culture. As Norman says, "Founded in '94, [Neighborhood] was at the forefront of Urahara, the Japanese movement started a few blocks away in Harajuku, combining the aesthetics of faraway culture with the essence of Tokyo streets." Urahara streetwear was a major cultural touchstone for Japanese youth in the mid-90s, and brands like Neighborhood are still honoring that social genre while pushing the boundaries of radical street designs.
Bidding their goodbyes to Shinsuke, Norman, Ryan and Kun pass by Harajuku and Yoyogi Park to arrive in Kawasaki City, one of the seven wards of Kanagawa prefecture. There, the trio find themselves at the doors of a bizarre alternate reality come to life.
KAWASAKI, JAPAN
Modeled after a dystopian-like aesthetic, Anata No Warehouse was an adults-only playground of arcade games, pool tables, and a visual jungle-gym of neon lights. We say "was" here, because unfortunately, Anata No Warehouse closed its doors on November 17, 2019. The design of the arcade was inspired by the Walled City of Kowloon, originally a Chinese military fort that became a densely populated mini-mecca of underground crime and prostitution from the 1950s until it was finally demolished in 1994. The maze-like pathways through the walled city inspired cyberpunk settings like those in Blade Runner, Ghost in the Shell and more.
Leaving Kawasaki, Norman and Ryan ride their bikes down a 75 km route along the coastline of Sagami Bay to Hakone, a more rural town recognized for its hot springs and beautiful views of Mt. Fuji. There, they stop by for one of the things Hakone does best: tofu.
HAKONE, JAPAN
"A destination for tofu," says Norman about the town of Hakone, where "the volcanic mineral water gives the soy-based Japanese cuisine its distinctive flavor." And none are better than Shika-Jaya, a restaurant specializing in tofu and yamaimo (Japanese yams). Shika-Jaya is "less restaurant and more like you've been invited into someone's home for a meal," says Norman in the episode. Check out their menu and their hours to plan your trip there. Hopefully you'll have an easier time staying clean than Norman!
After their classic Japanese meal, Norman and Ryan decide to ramp up their day for another iconic Japanese activity: drifting.
Check out all of the dangerous, daredevil adventures Norman and his friends take on in Season 4:
SHIZUOKA, JAPAN
Located in the foothills of Mt. Fuji, the serene mountainscape stands in stark contrast to the mania of Fuji Speedway: a speed demon's dream of tight turns and quick-thinking. A driving technique originally developed on Japan's mountain roads in the early 1990s, drifting is more than just the secret to winning a close game of Mario Kart. To drift, the driver oversteers the (rear wheel drive) vehicle with a loss of traction, while controlling the car's shift and weight with the throttle and brake to navigate through tight turns. Fuji Speedway offers their own drifting course circuit, so if you're looking to give it a try in a controlled environment, check out their website.
As Norman and Ryan make their way closer to Mt. Fuji, they stop by one of Japan's most important shrines: Fuji Sengen Jinja. At the foot of Mt. Fuji, the sacred shrine is often a first stop on the trek to summit the majestic snow-topped volcano. Ancient stone lanterns line the pathway to the massive shrine gate, which is shadowed by the canopy of the thousand-year-old-trees lovingly maintained there.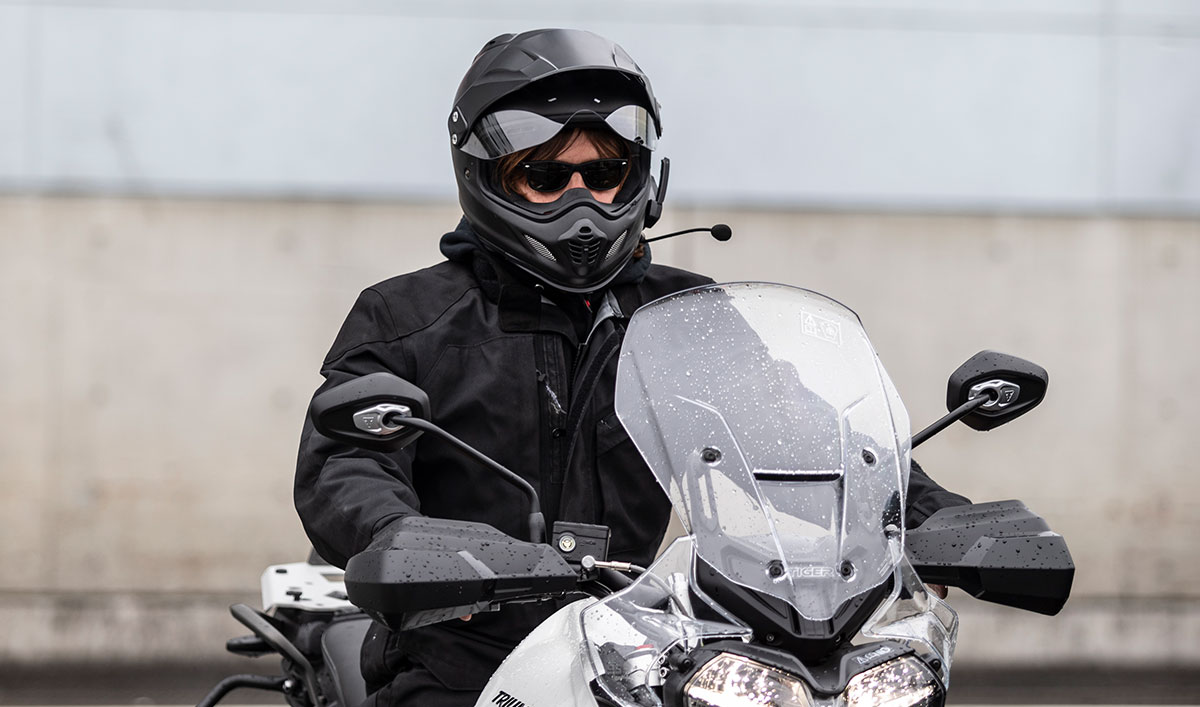 What's a trip to Japan without visiting Mt. Fuji? The active volcano is considered a sacred place in Japanese culture, and it's no question why: the beautiful silhouette of the mountain against the sky frequently takes visitors' breath away. If you're looking to climb Mt. Fuji, the official climbing season starts in July and extends through mid-September, when the mountain is warmer and the snow has typically melted. Here's a guide to how to get there, plus how to summit as well.
Click here to watch Ryan Hurst and Norman Reedus in Japan on amc.com and the AMC apps for mobile and devices.
Unlock more with AMC Premiere: Stream the full Season 4 now, ad-free. Learn more at amcpremiere.com.
For exclusive content, behind-the-scenes road diaries, Q&As and more, sign up for the Ride With Norman Reedus Insiders' Club.
Ride With Norman Reedus airs Sundays at Midnight/11c.