10 Things to Know About the U.K. TV Scandal That Inspired Quiz
AMC's upcoming miniseries Quiz tells the fascinating and rather surreal true story of Major Charles Ingram, a British army veteran who was accused in 2001 of cheating his way to the top prize on the U.K. edition of Who Wants to Be a Millionaire?
The ensuing scandal became front page news in the U.K., thrusting the Major (played by Succession's Matthew Macfadyen) and his wife Diana (Fleabag's Sian Clifford) reluctantly into the spotlight. The show's host, British TV legend Chris Tarrant (a typically pitch-perfect Michael Sheen) even ended up giving evidence in court.
Nearly 20 years after the incident, no one is quite sure what went down on Ingram's episodes of the show -- and that's where Quiz comes in! But until the three-part miniseries premieres on May 31, here's a handy – and mostly spoiler-free – guide to this surreal scandal that rocked a nation.
Get an inside look at the miniseries with the cast of Quiz
1. Major Charles Ingram's family were Who Wants to Be a Millionaire? regulars
Both Diana Ingram and her brother Adrian Pollock (played in Quiz by A Discovery of Witches' Trystan Gravelle) had already competed on the show – and come away with respectable amounts of money.
They also had links to a network of Millionaire superfans who'd devised a way to beat the odds and make sure wannabe contestants made their way onto the show.

Read More: Meet the Real-Life People at the Heart of Quiz
2. Charles Ingram had also been on the show before
During his first appearance, he failed to get beyond the "fastest finger first" buzzer round that determines who gets to compete for £1 million.
After this disappointing effort, Ingram built a bespoke electronic device at home which allowed him to practice his "fastest finger first" technique ahead of his second attempt..
3. The scandal itself centered on something pretty mundane: a persistent cough
When production staff watched Ingram's episodes back, they noticed that a prominent cough could often be heard when Ingram read out the correct answer to a question he was weighing. Was this just a coincidence, or was someone in the audience trying to slyly communicate with him?
Ingram was later branded "the coughing major" in the British tabloids, which is slightly misleading because he was never the person doing the alleged coughing.
4. Ingram's performance in the hot seat was definitely erratic
At one point on his journey to £1 million, he correctly picks British R&B star Craig David as the right answer – despite admitting a few minutes earlier that he'd "never heard" of the star.
5. The Ingrams never got to bank their million
The show's production company, Celador, suspended the check after they suspected Ingram of cheating and decided to inform the police.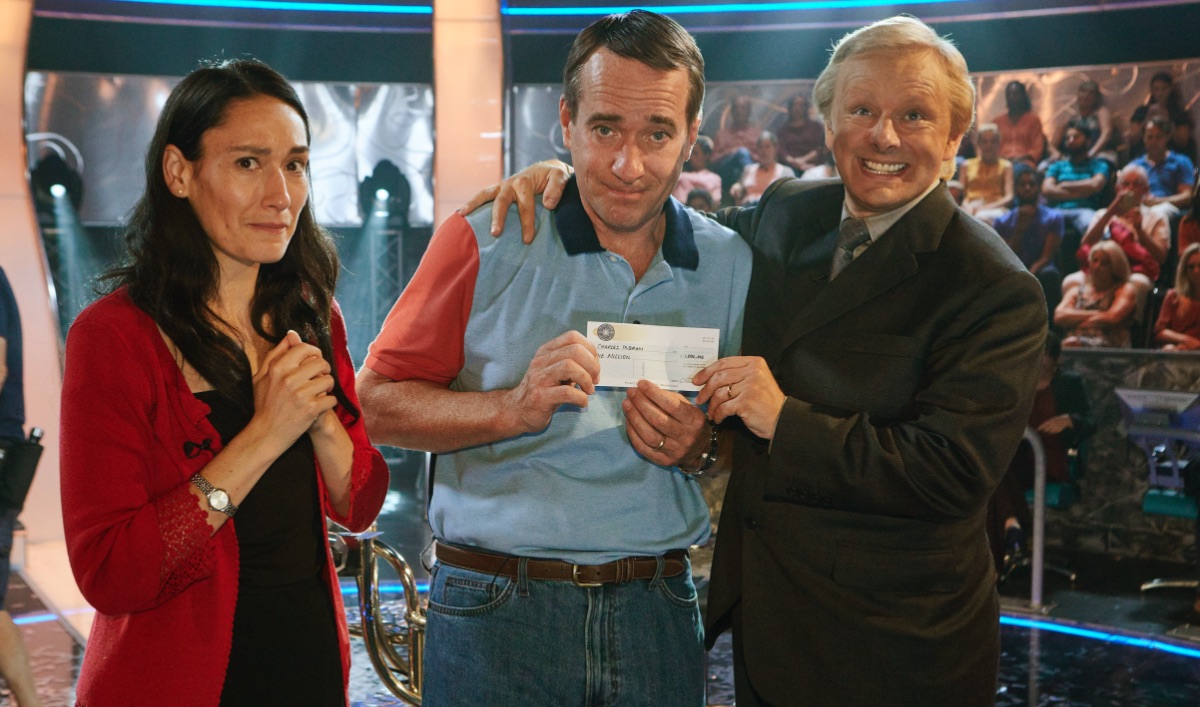 6. In the hours after Ingram's win, host Chris Tarrant didn't suspect a thing
"If I thought there was anything wrong, I certainly would not have signed [the million pound check]," he later said. "They seemed as normal as people who have just won a million pounds would be in the situation."
7. The episodes in questions never aired
They were due to go out on September 9 and 10, 2001 – literally a day before the September 11 attacks – but British network ITV pulled them from the schedule following the cheating allegations. You can now watch Ingram's Millionaire appearance on YouTube.
8. The investigation landed the Ingrams in court
Look out for Peaky Blinders' Helen McCrory as Sonia Woodley QC, the very eloquent barrister who defended them.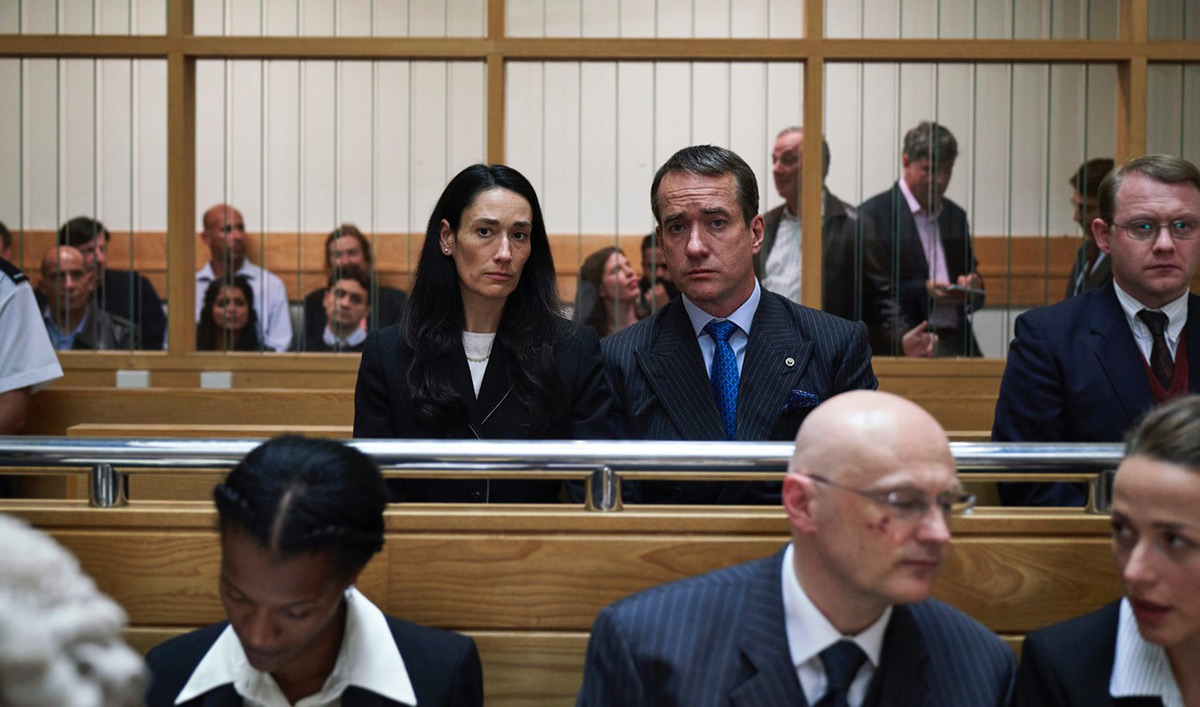 9. The Ingrams maintain their innocence to this very day
So, you'll just have to watch the episodes and make up your own mind as to whether they're guilty or not.
10. You can find the real Major Charles Ingram on Twitter
He tweets regularly using the handle @gallantfive and recently gave Quiz his seal of approval, saying: "The cast, the story, the scenes, simply brilliant. Terrifyingly accurate and oh yes, horribly cringeworthy. Floored by the pure talent on show."
Quiz premieres Sunday, May 31 at 10/9c on AMC. For more news from AMC, sign up for the AMC Insiders Club.
Watch a time-lapse video of how the Quiz production team built the Who Wants to Be a Millionaire? set: