New Series, Films, and Specials From AMC Networks' Suite of Streaming Services AMC+, Shudder, and Sundance Now
This spring, AMC Networks' targeted streaming services will bring viewers an extensive catalogue of compelling dramas, fan-favorite franchises, highly-anticipated films, and timely collections on AMC+, Shudder, and Sundance Now.
A full spring schedule is below (by service and in chronological order):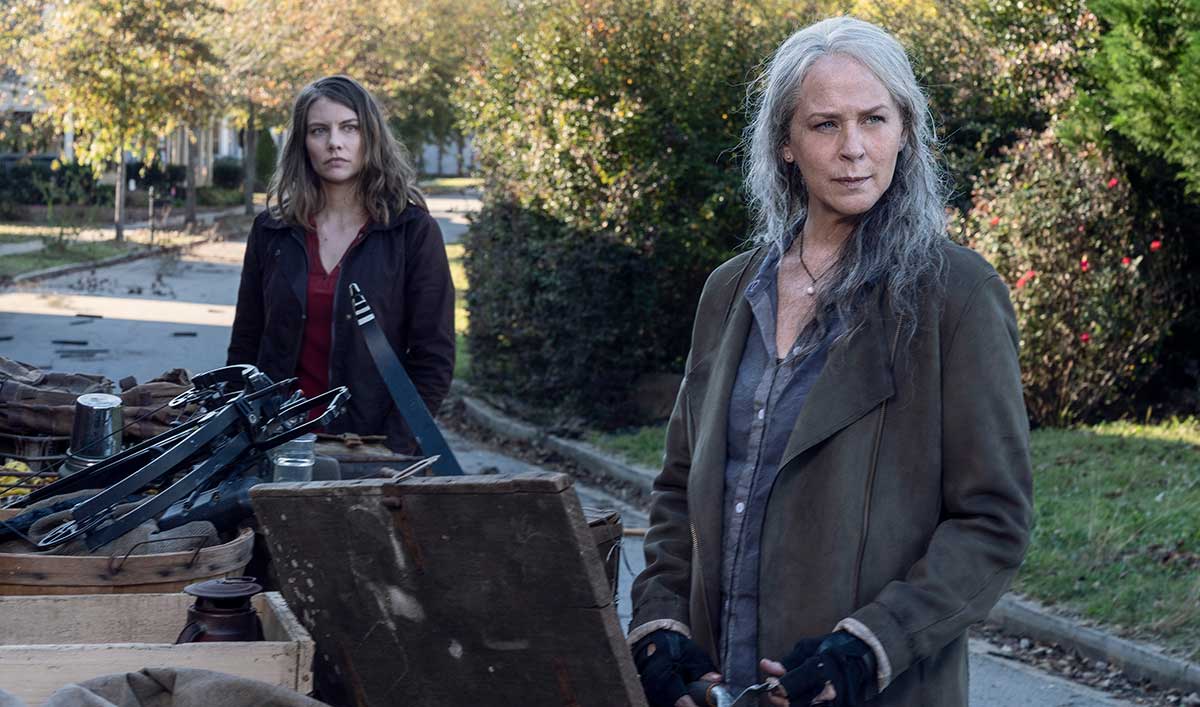 The Walking Dead Extended Season 10
Premieres February 21
AMC+ will debut the first episode of The Walking Dead's highly anticipated extended 10th season one week ahead of its linear premiere (Sunday, February 28). Subsequent episodes will debut early on the premium streaming bundle, every Thursday, prior to the episodes' linear premiere on Sundays, beginning Thursday, March 4.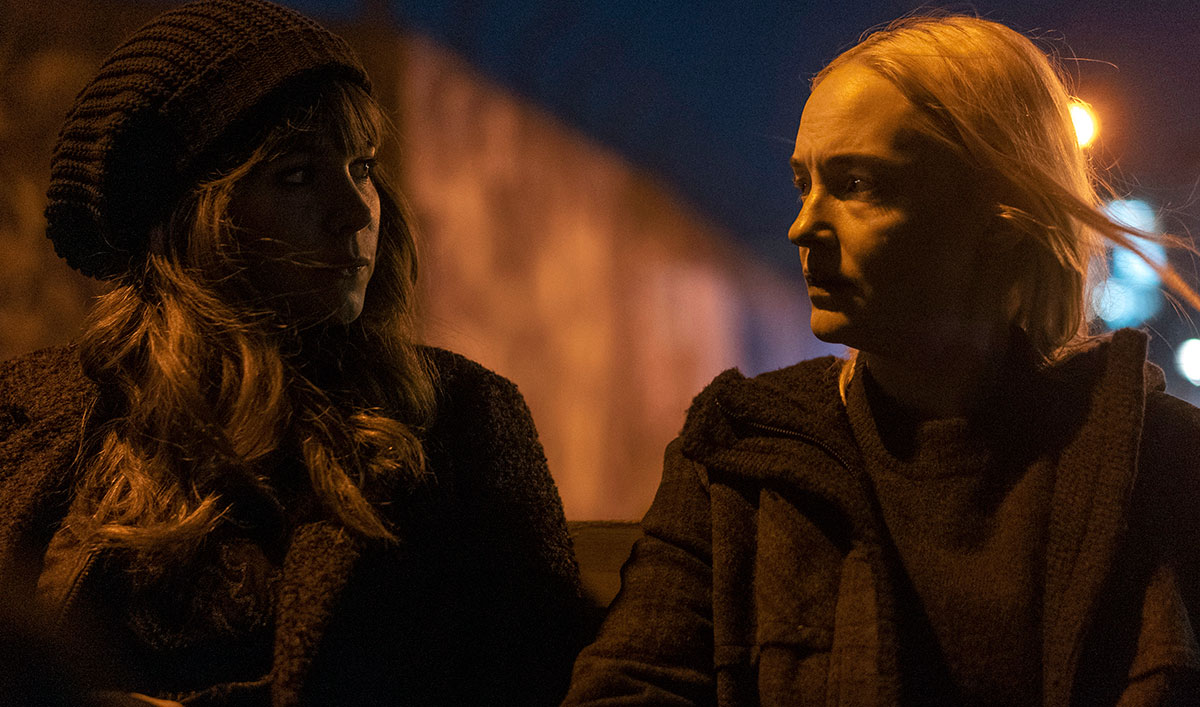 Cold Courage
Premieres Thursday, March 11
*Exclusive US premiere
Based on the award-winning and best-selling novels from Finnish journalist Pekka Hiltunen, Cold Courage follows two women as they collide during a series of murders in present-day London. As they are drawn together through a clandestine group called the "Studio," they seek to right the wrongs of the powerful, influential, and corrupt – starting with a dangerous, charismatic politician (John Simm) looking to put the 'Great' back into Great Britain. The first 3 episodes will debut on Thursday, March 11, with subsequent episodes released every Thursday.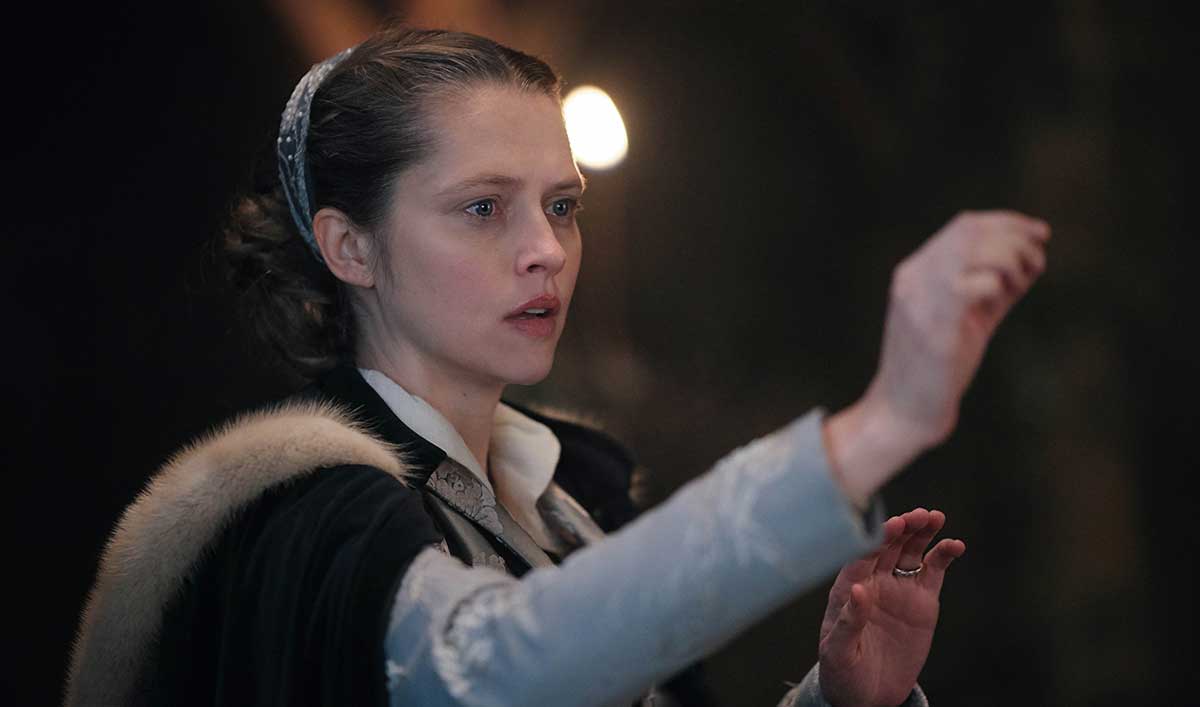 A Discovery of Witches Season 2 Finale (SUNDANCE NOW/ SHUDDER / AMC+)
Premieres Saturday, March 13
The second season finale of this addictive fan favorite finds Matthew (Matthew Goode, Downton Abbey) and Diana (Teresa Palmer, Hacksaw Ridge) facing an uncertain future as their time hiding in Elizabethan London comes to an end. *Sundance Now/Shudder Original Series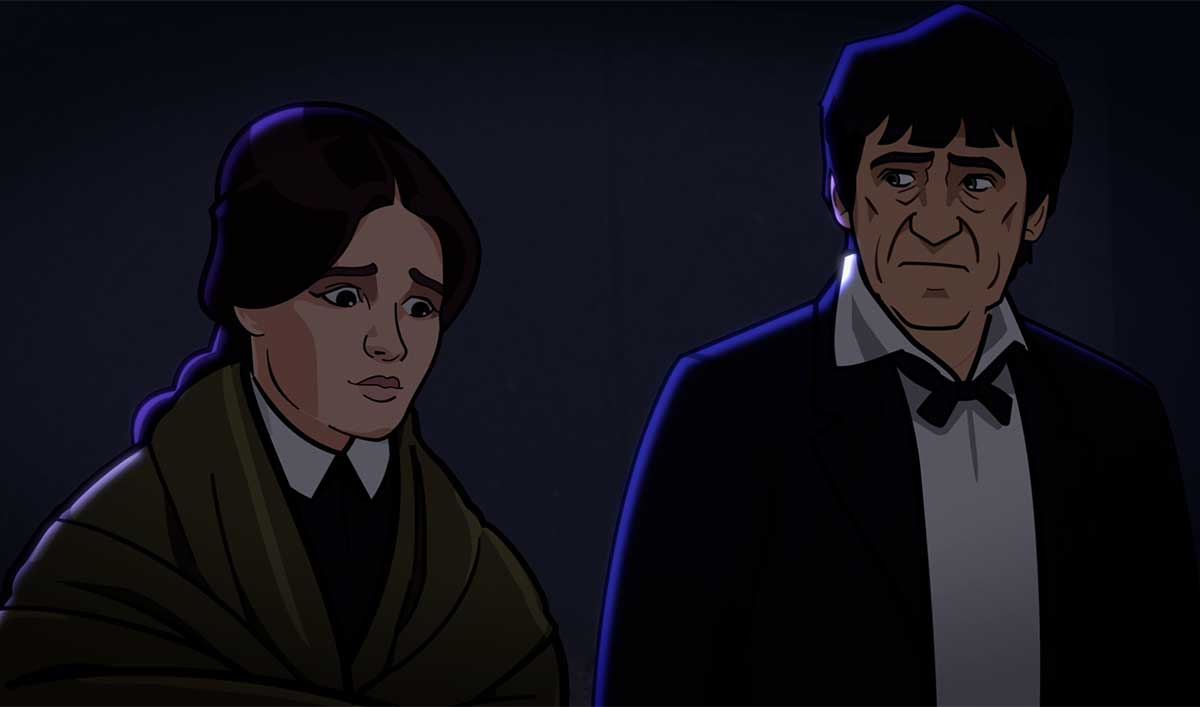 Doctor Who: Fury From The Deep
Premieres Monday, March 15
The missing 1968 serial is brought to life in stunning animation for the first time when the full season debuts ahead of the linear premiere on BBC AMERICA, joining other Doctor Who animated specials The Macra Terror and The Faceless Ones on AMC+.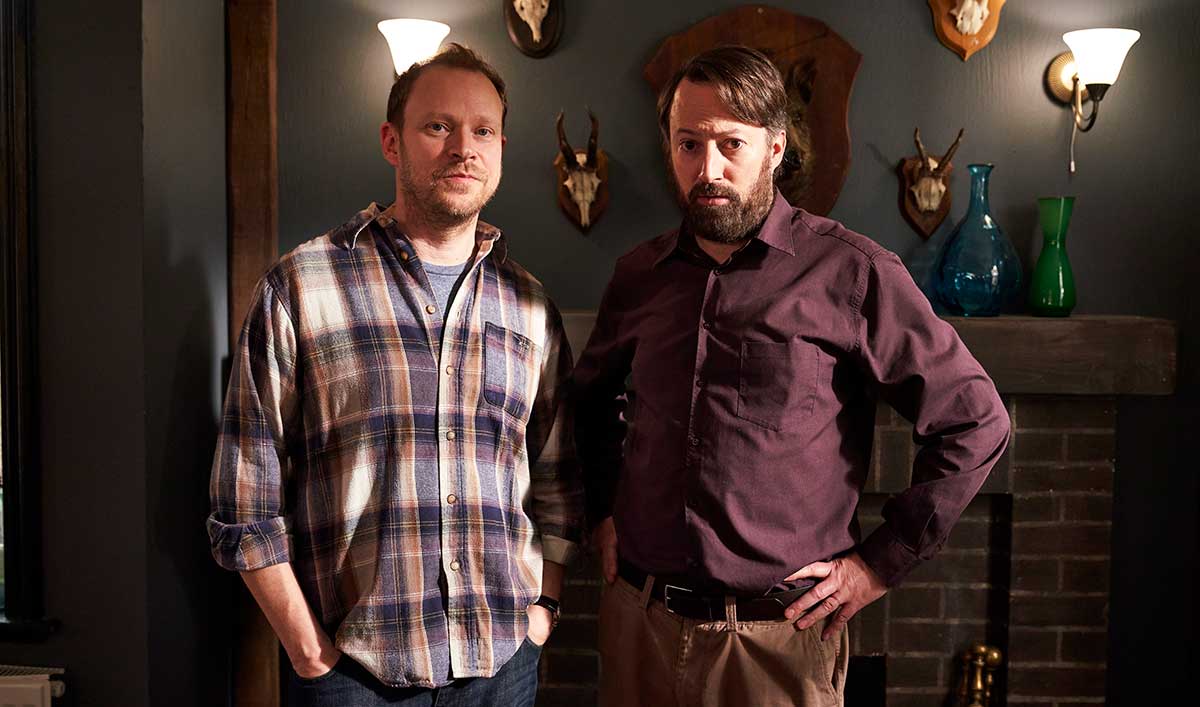 Back Season 2
Premieres Thursday, March 18
Following an acclaimed first season on SundanceTV, the delightfully sharp Britcom Back returns with the entire new season available for early access to AMC+ subscribers ahead of its linear premiere. NOTE: Season 1 will be available for free and ungated on AMC+ for the month of March.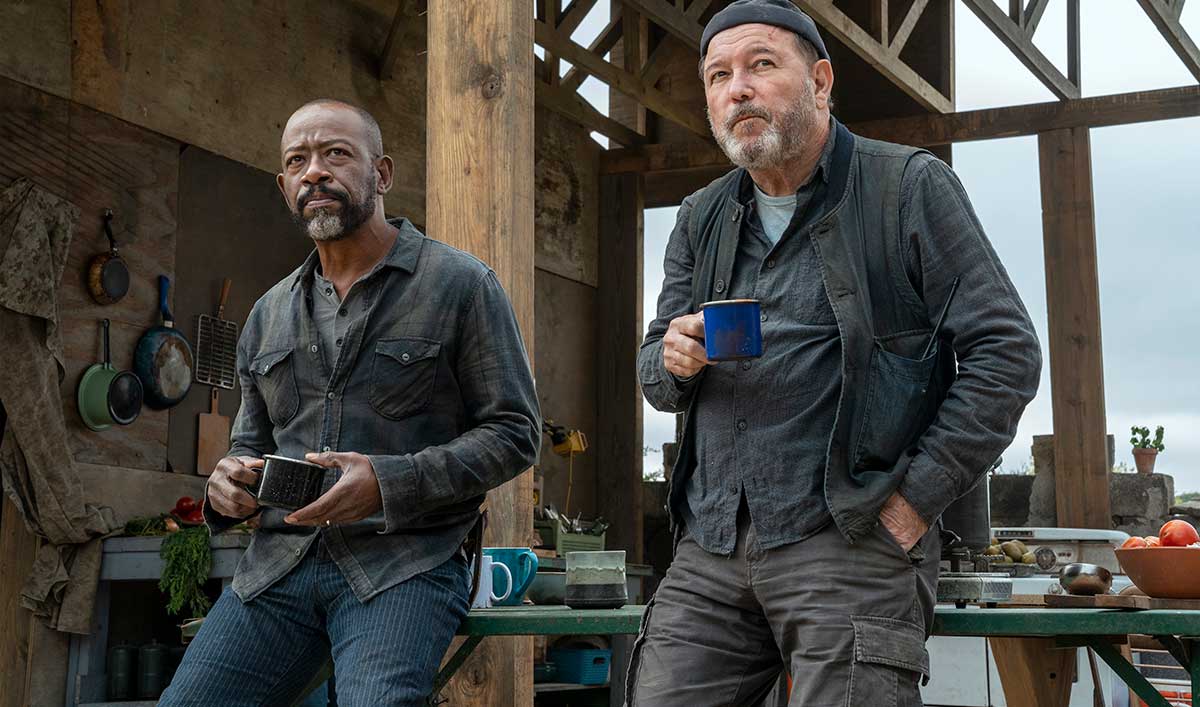 Fear the Walking Dead: Episode Diaries
Premieres Thursday, March 25
AMC+ Exclusive
Catch up on the first half of Season 6 with never-before-seen footage, and exclusive interviews with the cast and creators.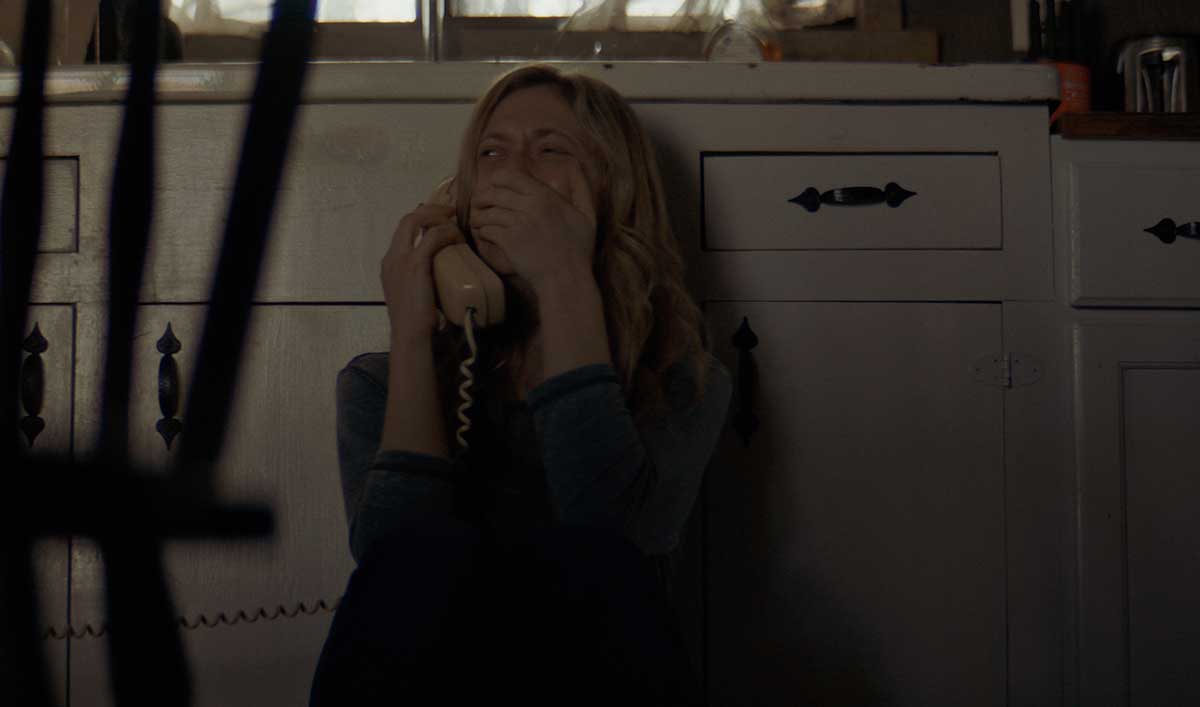 The Dark and The Wicked (SHUDDER / AMC+)
Premieres Thursday, February 25
Official Selection Tribeca Film Festival
On a secluded farm, a man is bedridden and fighting through his final breaths, while his wife (Julie Oliver-Touchstone, Preacher) slowly succumbs to overwhelming grief. Siblings Louise (Marin Ireland, Hell or High Water) and Michael (Michael Abbot Jr, The Death of Dick Long) return home to help, but it doesn't take long for them to see that something's wrong with mom—something more than her heavy sorrow. *Shudder Exclusive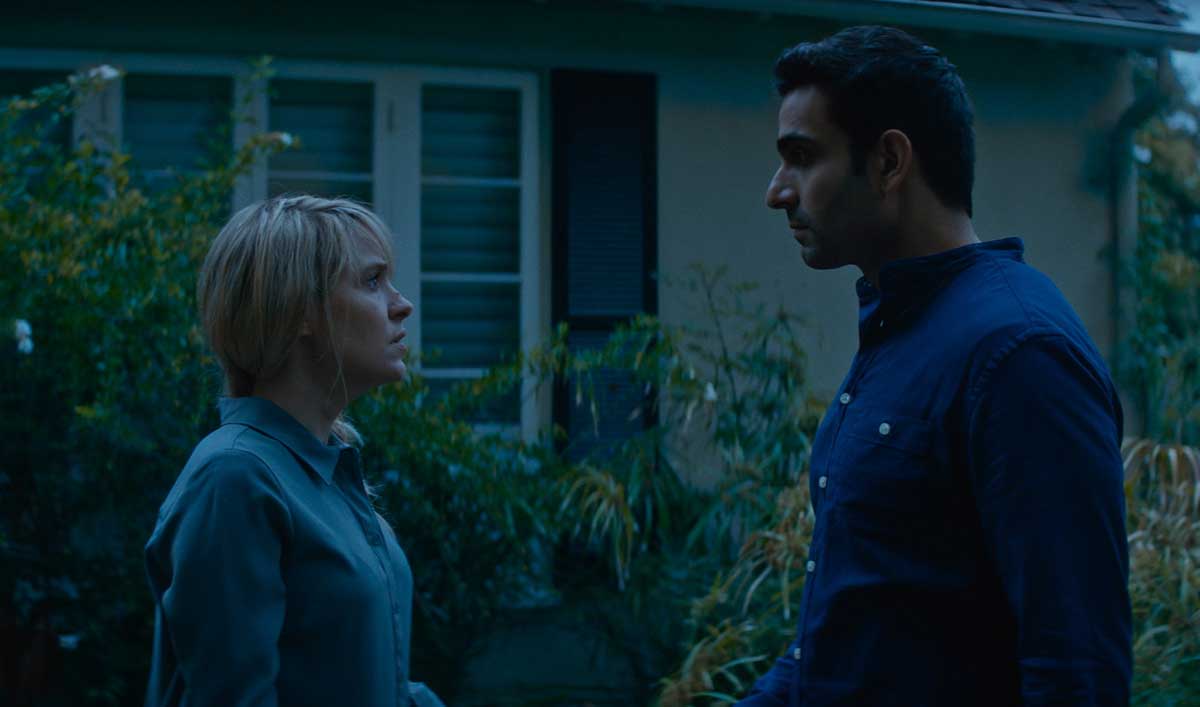 Lucky (SHUDDER / AMC+)
Premieres Thursday, March 4
Official Selection SXSW Film Festival
Putting a fresh spin on the home invasion subgenre, this surreal feminist thriller follows a self-help book author (Brea Grant, who also scripted) who suddenly finds herself stalked by an elusive and dangerous man, and becomes caught in a struggle to regain control over her life. *Shudder Original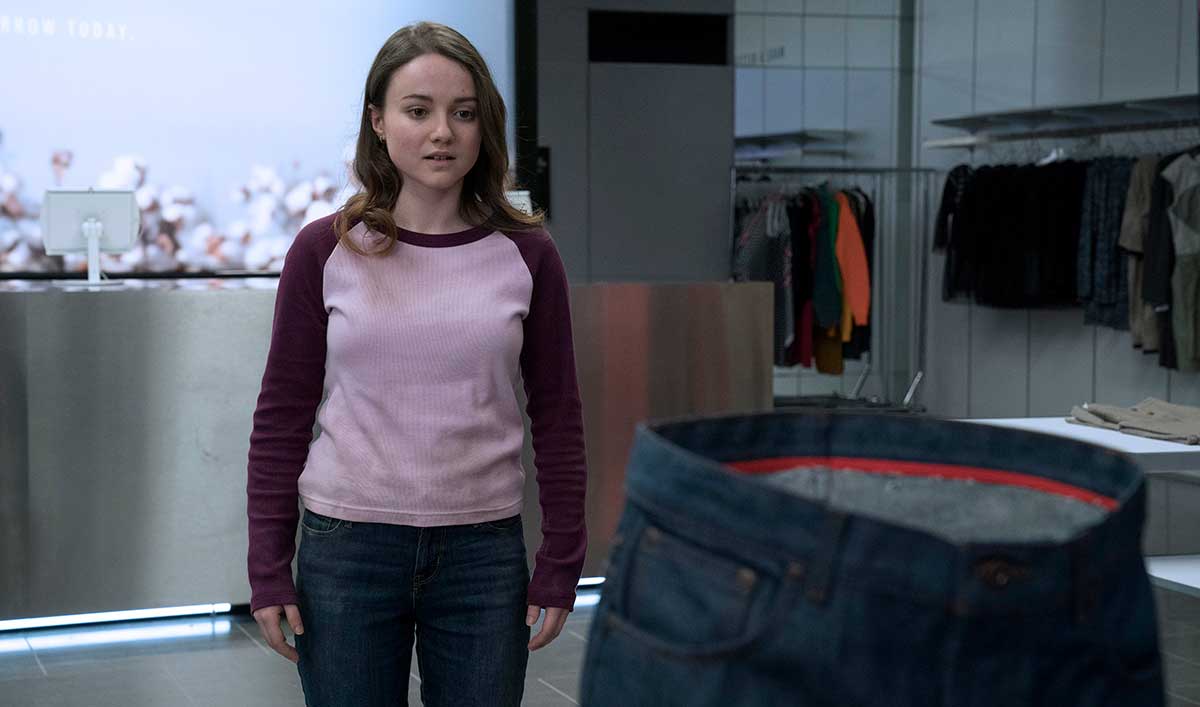 Slaxx (SHUDDER / AMC+)
Premieres Thursday, March 18
A possessed pair of jeans is brought to life to punish the unscrupulous practices of a trendy clothing company. Shipped to the company's flagship store, Slaxx proceeds to wreak carnage on staff locked in overnight to set up the new collection. Starring Romane Denis (Slut in a Good Way), Brett Donahue (Private Eyes), Sehar Bhojani (The Handmaid's Tale), and Stephen Bogaert (The Umbrella Academy). *Shudder Original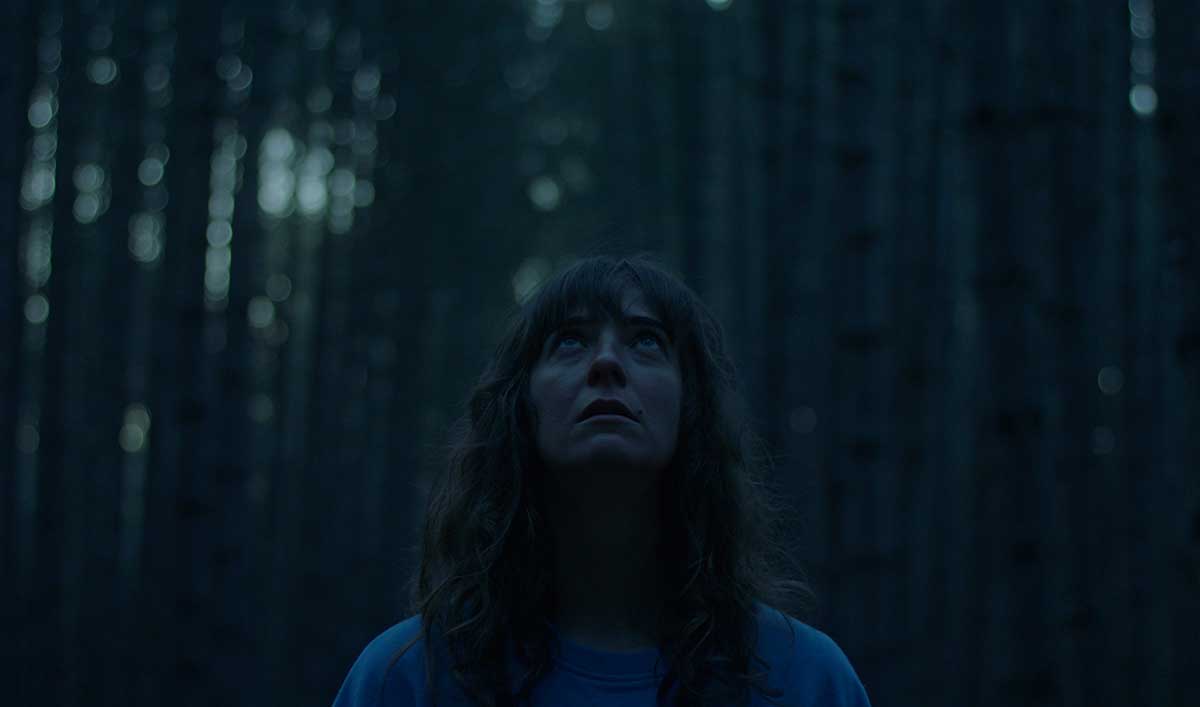 Violation (SHUDDER / AMC+)
Premieres Thursday, March 25
Official Selection Sundance Film Festival 2021 and SXSW, World Premiere at Toronto International Film Festival
With her marriage on the verge of collapse, Miriam returns to her hometown to seek solace in the comfort of her younger sister and brother-in-law after years apart. But one evening a small slip in judgment leads to a catastrophic betrayal, leaving Miriam shocked, reeling, and furious. She embarks on an extreme course of action to address the situation, but the price of revenge is high, and she is not prepared for the toll it takes as she begins to emotionally and psychologically unravel. *Shudder Original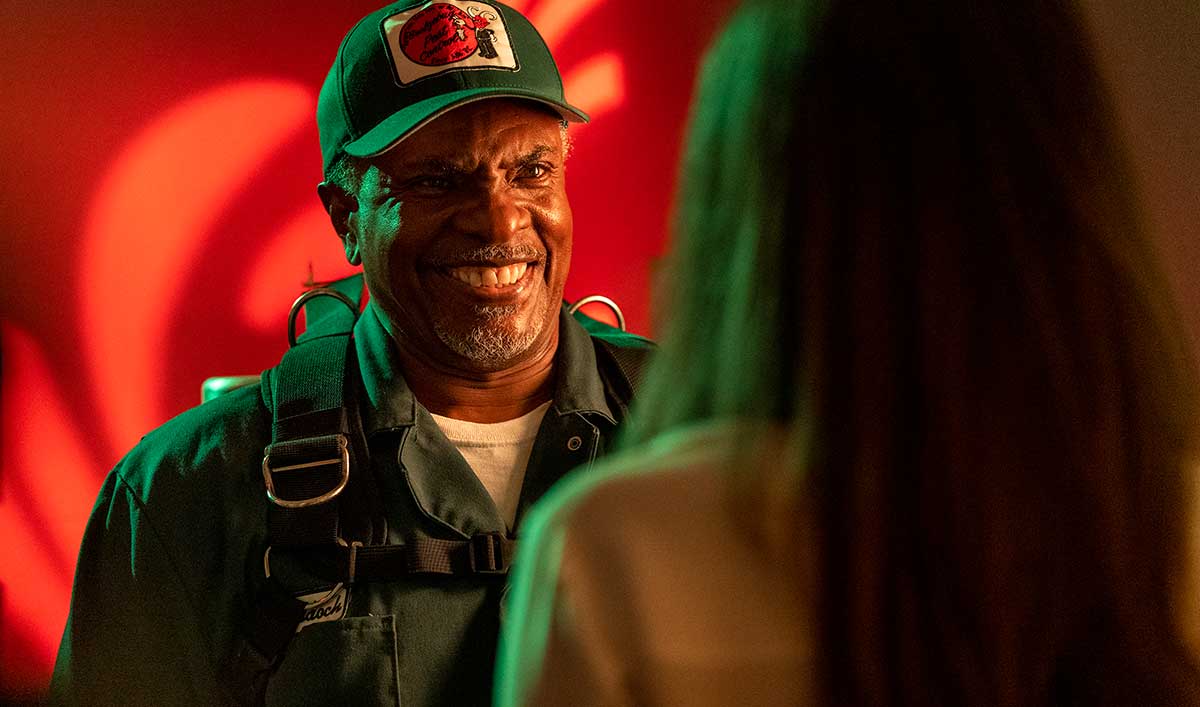 Creepshow Season 2 (SHUDDER / AMC+)
Premieres Thursday, April 1
Hit anthology series from showrunner Greg Nicotero (The Walking Dead), based on George A. Romero's iconic '80s classic, features twisted tales of monsters, the supernatural, and the unexplained that live up to the franchise's famous tagline, "the most fun you'll ever have being scared." Season 2 features Josh McDermott (The Walking Dead), Ashley Laurence (Hellraiser), Keith David (Greenleaf), Ryan Kwanten (Sacred Lies, True Blood), Breckin Meyer (Franklin & Bash), Eric Edelstein (Twin Peaks), Barbara Crampton (Reborn), Ali Larter (The Rookie), C Thomas Howell (The Terror), Iman Benson (#BlackAF), Ted Raimi (Ash vs Evil Dead), Denise Crosby (Star Trek: The Next Generation), Kevin Dillon (Entourage), and others.
The Last Drive-In with Joe Bob Briggs Season 3 (SHUDDER / AMC+)
Premieres Friday, April 16
The hit original series returns with Briggs, the world's foremost drive-in movie critic, presenting eclectic horror movie double features, interrupting the films to expound upon their merits, histories and significance to genre cinema. The show's hashtag, #TheLastDriveIn, has trended in the top 10 on Twitter in the U.S. during the premiere of every episode and special, often reaching No. 1.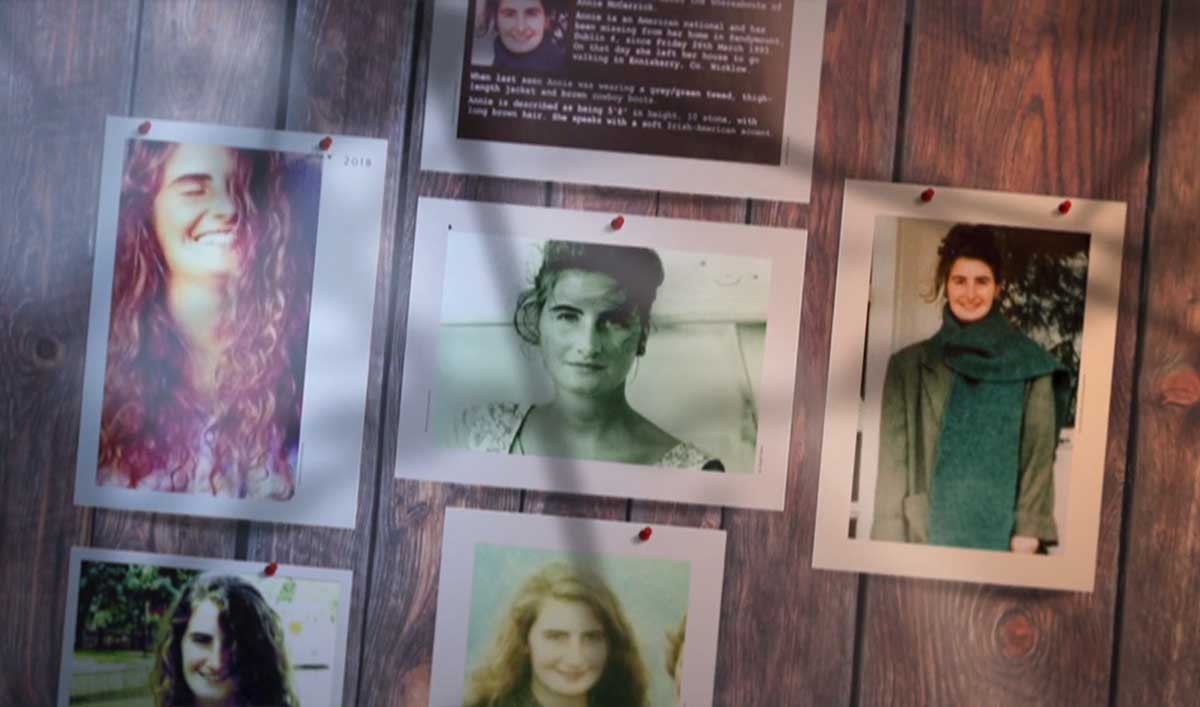 Secrets of a Psychopath (SUNDANCE NOW / AMC+)
Premieres Tuesday, March 23
Secrets of a Psychopath recounts the facts behind the most complex and surprising murder to come before the courts in Irish criminal history. The true crime series takes the viewer through the many coincidences, twists and turns of the investigation, uncovering an obsessive and unconventional relationship which ultimately ended in tragedy. All 3 episodes are available to binge.  *Sundance Now Exclusive Series
The Restaurant: 1951 (SUNDANCE NOW / AMC+)
Premieres Thursday, March 25
It's summer 1951 and the Löwander family operates a restaurant in the Stockholm archipelago. Daughter Nina (Hedda Stiernstedt, Svartsjön) once had a passionate relationship with Calle (Charlie Gustaffson, Vikingshill) the chef, but both are now married and have children with others. In the light summer nights on the seaside, their love reawakens – but how great a price are they willing to pay to follow their hearts? Is it really true that love conquers all? Or does it actually destroy all? All 4 episodes are available to binge. *Sundance Now Original Series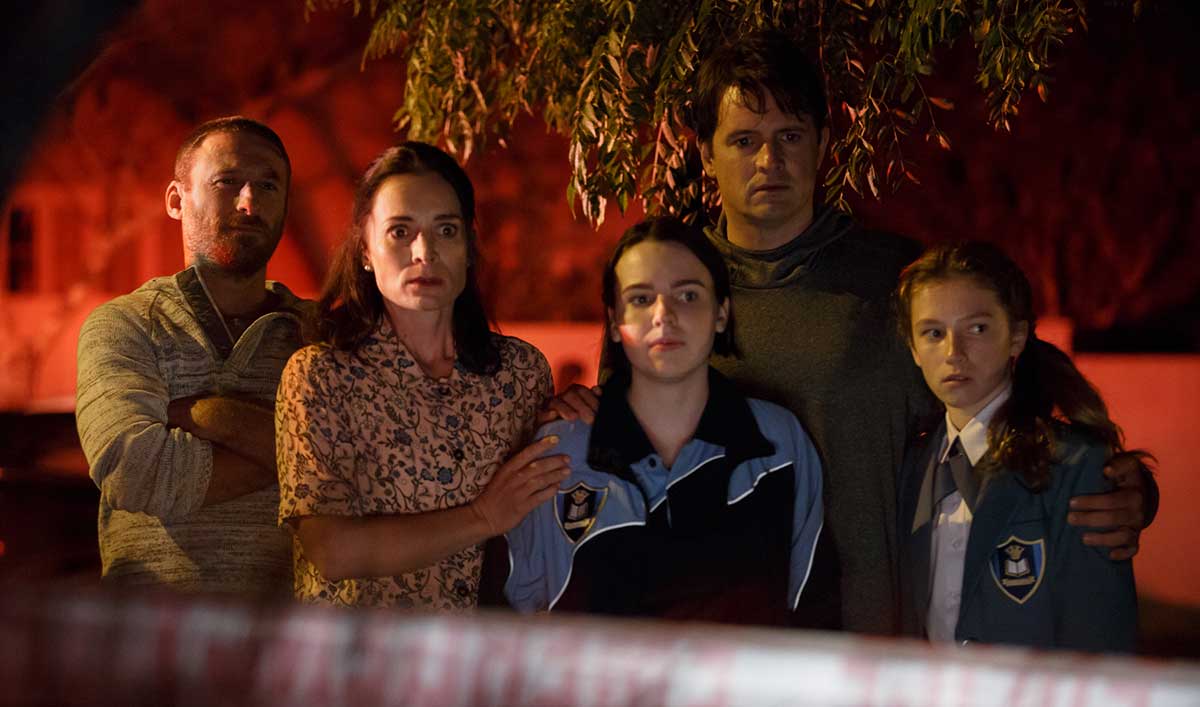 The Bad Seed (SUNDANCE NOW / AMC+)
Premieres Thursday, April 29
This crime drama tells the story of two brothers from a dysfunctional family who have raised themselves up from the desperate days of their early childhood, only to have their newly ordered lives begin to fall apart when one becomes a suspect in a murder. All 5 episodes are available to binge. *Sundance Now Exclusive Series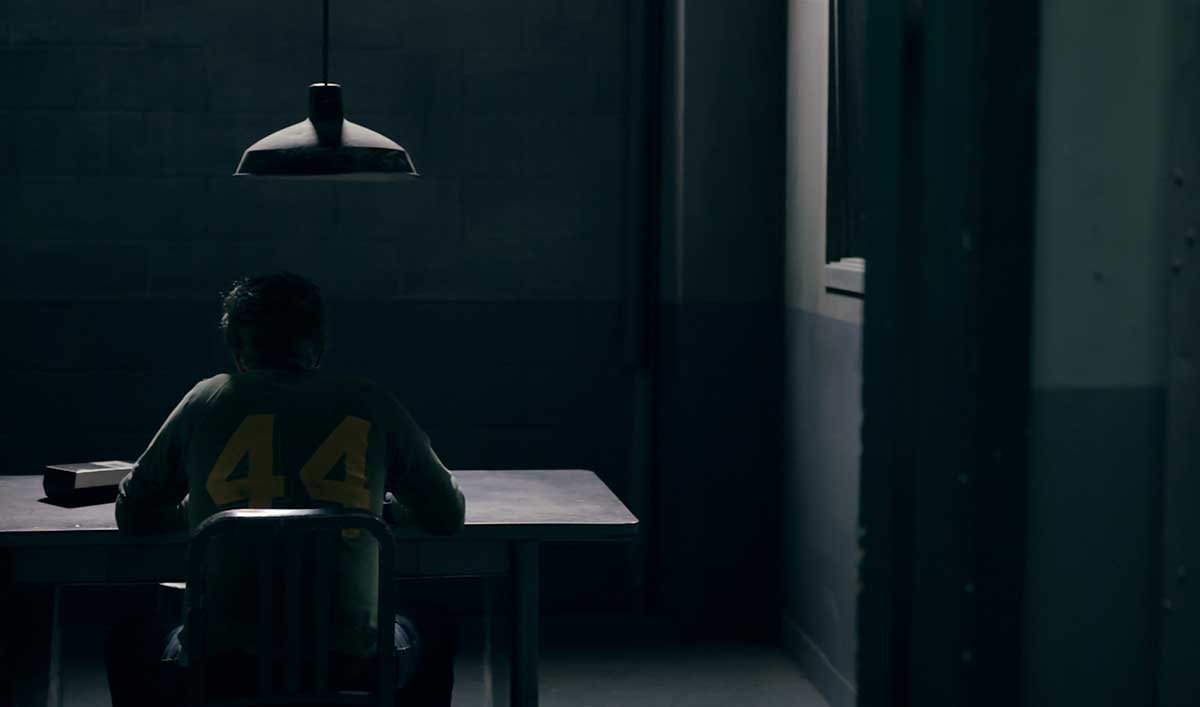 Between Black & Blue (SUNDANCE NOW / AMC+)
Premieres Tuesday, May 25
This true crime series tells the extraordinary story of two New York City detectives who are convicted of a sensational murder, their decades-long fight to clear their names, and the hunt for one of the confessed gunmen who may hold all the answers. All 4 episodes are available to binge. *Sundance Now Exclusive Series
For more of the latest news from AMC Networks, sign up for the AMC Insiders Club.