Mackenzie Davis Talks Cameron With NY Daily News; Rolling Stone on Tech-Geek Nostalgia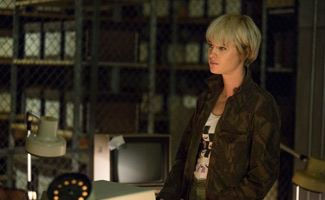 This week, Mackenzie Davis talks about Cameron with the New York Daily News, while Rolling Stone examines tech-geek nostalgia. Plus, a Halt and Catch Fire cast member is tapped to play Frozen's Kristoff. Read on for more:
• Mackenzie Davis tells the New York Daily News that Cameron's not only about attitude: "She's so not just that rebel without a cause. She has a larger sensibility. She wants to make a difference."
• Rolling Stone cites Halt and Catch Fire as an example of "tech-geek nostalgia," which "seems to be in the air."
• TVLine reports that Scott Michael Foster (Hunt Whitmarsh) has been cast as Frozen's Kristoff in Season 4 of ABC's Once Upon a Time.
• For recaps and reviews of Season 1, Episode 6, "Landfall," check out Gizmodo, Pop Eye, Rolling Stone, TV Equals and TV Fanatic.
To stay up-to-date with all the latest Halt and Catch Fire news, sign up for the Halt and Catch Fire Members Only Club.