Jake Weber, MacKenzie Porter Added to Cast; Guardian Liberty Voice Endorses Hell on Wheels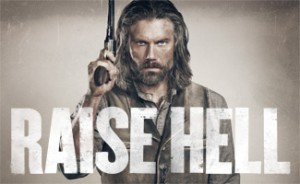 This week, Jake Weber and MacKenzie Porter become Season 4 regulars, while Hell on Wheels is touted by Guardian Liberty Voice as a show "everyone should be watching." Plus, CarterMatt likes the drama's Saturday night timeslot. Read on for more:
• Jake Weber is joining Season 4 as a series regular, playing a character named John Campbell, according to The Hollywood Reporter.
• In other casting news, the role of Cullen's wife Naomi has been recast and will be played by MacKenzie Porter, Deadline reports.
• Guardian Liberty Voice says the "character depth and irony, paired with the show's breathtaking photography, is why AMC's Hell on Wheels is the dramatic series everyone should be watching."
• CarterMatt thinks the Saturday timeslot works for Hell on Wheels: "This spares it from competition, and allows it to be placed around some other Western programming."
• According to the Calgary Herald, members of the Hell on Wheels cast and crew participated in the Calgary Comic and Entertainment Expo over the weekend.
To stay up-to-date with all the latest Hell on Wheels news, sign up for the weekly Hell on Wheels Telegraph.