Louise Ellison Column - Hell on Wheels Destroyed by Indian Attack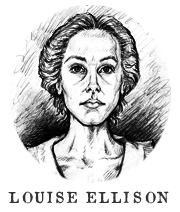 NEW YORK, NY
October 16, 1866
The Union Pacific railroad's primary work camp, known colloquially among workers as 'Hell on Wheels,' was decimated by a Sioux Indian attack last week. Construction is currently stopped on the nation's first transcontinental railway while the U.S. Army attempts to secure the area.
"The Union Pacific is greatly saddened to hear of this attack, and we mourn with the families of the victims," said U.P. president Oakes Ames. "We look forward to rebuilding quickly and continuing construction on the greatest engineering feat the world has ever seen."
While the total number of casualties is unknown, Dr. Major Augustus Bendix, the ranking military commander in western Nebraska and the Wyoming territory, estimates at least several hundred dead. "This attack should serve as a humbling reminder that these savages are a menace to national progress and a threat to our way of life," said Bendix. "Science clearly demonstrates they are an inferior species, and I vow the United States Army will work tirelessly to eradicate them from the American frontier without prejudice."
The Hell on Wheels camp housed approximately 3,000 people at the the time of the attack, but most of the non-essential personnel, including women and children, had already been evacuated. It's not yet clear how many men stayed behind to defend railroad property from the Indians.
Many of the deceased have not yet been identified, but Dr. Major Bendix confirms that among the dead was Lily Bell, the famous 'Fair-Haired Maiden of the West.' Ms. Bell rose to national prominence last year after her husband, U.P. surveyor Robert Bell, was killed in an Indian raid while surveying a route through the Rocky Mountains. Ms. Bell was injured in that attack, but found her way back to the Union Pacific camp and opted to continue her late husband's work on the railroad. She is survived by her parents, who reside in England.
Bendix believes the attack was motivated by the recent completion of the South Platte Bridge, which extends over the South Platte River and will take the railroad into the heart of Sioux territory.
The bridge survived the attack, thanks in no small part to Cullen Bohannon, a former Confederate soldier employed by Union Pacific chief Thomas Durant to manage construction. Despite limited resources, he managed to stave off the Indian onslaught and protect one of the railroad's most important assets.
Sources confirm Mr. Bohannon has survived and he is expected to be questioned by government officials to determine the circumstances surrounding the massacre.