Hell on Wheels Honored With 7 Rosie Nods; Anne Rice Suggests Anson Mount as Lestat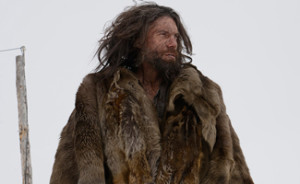 This week, Hell on Wheels received several Alberta Film & TV award nominations. Plus, Anson Mount's name is floated as a potential Lestat by Anne Rice herself. Read on for more:
• The Calgary Herald reports that Hell on Wheels has been nominated for seven Alberta Film & Television Awards (also known as the Rosies), including best dramatic series and best performance by an Alberta actor for Kevin Davey in "Fathers and Sins."
• Anne Rice suggests that Anson Mount could play Lestat in any new adaptations of her novels since he "seemed at times to be Lestat prowling the frontier in Hell on Wheels," according to Zap2it.
• Anson Mount is writing a play for next year's Buffalo Quickies one-act play festival, the festival's directors tells Broadway World.
To stay up-to-date with all the latest Hell on Wheels news, sign up for the weekly Hell on Wheels Telegraph.