Gangs of London Q&A — Brian Vernel Talks Playing the Black Sheep of the Wallace Family
In Gangs of London, Brian Vernel plays Billy Wallace, the somber older Wallace brother with a hidden dark streak. In this discussion with amc.com, Vernel talks about Billy's position as an outsider in the Wallace/Dumani family, how he struggles with his dark past, and how he's one of the only characters in the show with a conscience.
Q: What initially attracted you to Gangs of London and the role of Billy?
A: It's hard to say no to a series like Gangs of London, when you read that script. They always had big plans for it. I didn't need to be convinced at all. I read the part and liked the breakdown of the character. I think originally, [Billy] was supposed to be a little bit older, but then they made me and Joe [Cole] closer in age because they must have liked what I did. He's a great part, a complex part, and a little bit different than the other characters in the series. Obviously he's not as involved in the violence, at the present -- in the past he has been. I thought he was a really interesting character in that world.
Q: How did you work with the creative team to flesh out Billy's character? Do you remember making specific choices as an actor?
A: I think the creative team was really supportive and trusted all of the actors. If you were doing something in a scene they'd let you run with it. But mostly it was all on the page, and I just brought my own personality to it. I wanted to stay true to what was written, because it's all already there.
Q: It seems like Billy popped out of the womb as the black sheep of the family. How would you describe how he fits into the Wallace/Dumani family structure?
A: He's obviously on the softer side of it. On the face of it, he sticks out like a sore thumb. But at heart, I think both brothers are very similar. Both are family first—they've grown up in an environment where that's been drilled into them from an early age. Of course, they've both made different choices in life as they've grown older, but they're probably more similar than how it seems on the surface. You always want characters to be different and varied, so I enjoyed playing that.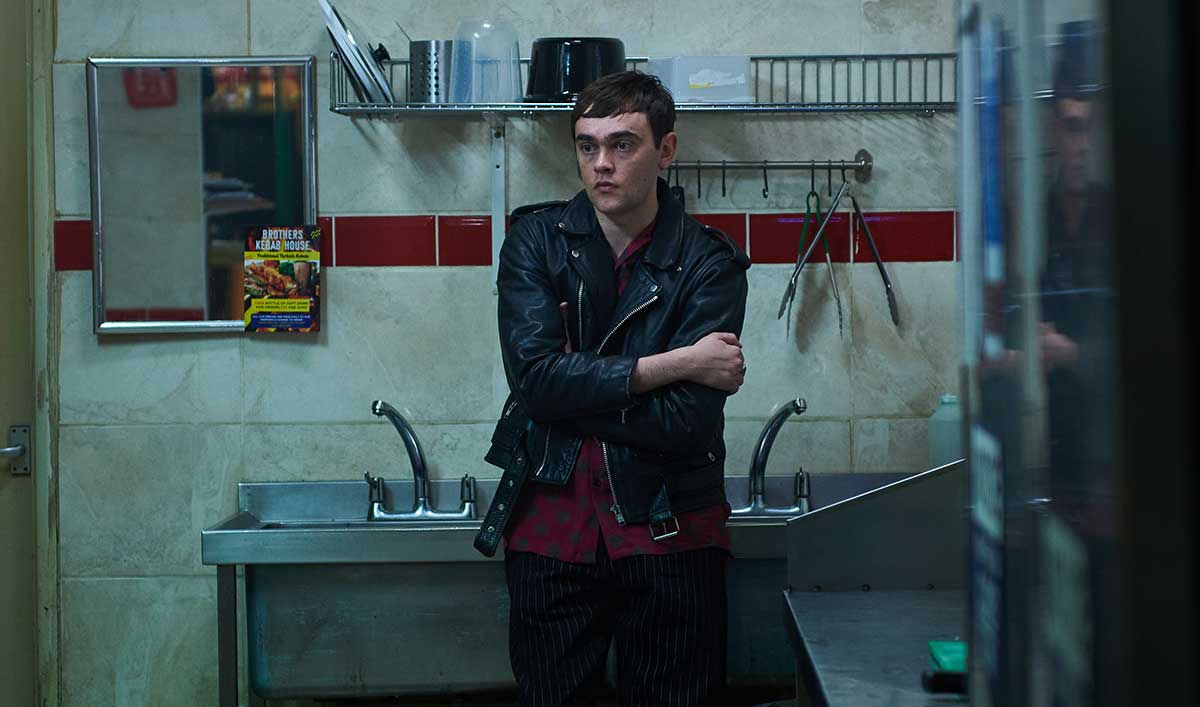 Q: What was your take on learning that Billy is the one heroin addict in a family of drug peddlers?
A: It's almost like a cycle, isn't it? It's tough, playing a character that's battling addiction. And it can happen to anyone; no one is safe from it. There are people from all walks of life that get addicted to all sorts of substances, and unfortunately Billy is one of those people.
Q:What was it like crafting this brotherly relationship with Joe Cole?
A: I've known Joe a long time. One of the first jobs I ever did about ten years ago was a small scene in a movie he was the lead in. And I bumped into him at the theater a few times, so I'd known Joe before. Not long after the cast was announced, he gave me a call. Right away that gave us a basis to work from, since we already knew each other and were already friendly. When we had to do scenes that required us to give a lot of ourselves, it was always an easy conversation. He's a great actor and a really creative and intelligent guy, so it was great to bounce ideas for both of our characters off of him.
Q: How do you think Billy feels about watching his brother really indulge in this vengeance-motivated dark side?
A: It kills him. Obviously he knows what he's involved in. He's a hothead, Sean, and [Billy] knows that. But Billy has done things in the past to protect him. I think if it had to be done, Billy would rather go instead of Sean. Part of the reason he's addicted to the substances he's addicted to is because of those choices he's made, but I suppose in a warped sort of way, he feels he made them for the right reasons.
Q: We learn in a flashback that Billy killed a man while he and Sean were quite young. Do you think it had more to do with protecting his brother in that moment, or do you think he has few qualms about killing?
A: I think he did have qualms about killing the guy. The thing to remember is he already did it at that point. He did it before Sean. He recognized, even at that age, that it was a horrible thing to go through, and he didn't want his brother to go through that. Being the older brother, there's an element of protection there and maybe he thought, "Well, one person's already living this, why need there be two? So if I can take that pain for you so you don't have to live it," he's going to make that choice. And of course, [Billy's] already done it, and it messed him up.
Watch Sean and Billy Have an Emotional Heart-to-Heart in This Talked About Scene:
Q: What was it like shooting the scene with Joe Cole when Sean tells Billy he doesn't want him to help out with the business?
A: It was one of my favorite moments during filming. Corin [Hardy] was the director, and I think in the original script, those two scenes weren't cut together, the flashback scene and the reveal of where he got the heroin from. That was a really good idea of Corin's, and when you watch them together, it's like they're meant to be like that. Filming the actual scene was... tough, but it was rewarding. I think both of us were just in the zone from the moment we started shooting that scene. Joe is a committed actor as well, so he'll keep himself in the zone between takes, and I'm quite similar as well. We were just doing our best to stay committed and in touch with that side of the emotional bit. It was difficult to film, but really rewarding.
Q: I saw in an interview that Joe Cole mentioned how moved he was filming that scene, that afterwards he was compelled to call his own brother.
A: Yeah, he told me that. It's interesting. I've got a brother myself, and you can't help those things when they bleed into each other. Sometimes you tap into something that's very personal to you. I wasn't surprised that he gave his brother a call.
Q: Did you have any particular reactions after shooting that scene?
A: Yeah, you can't help not having a reaction. Especially when you give your all to something. You open your ribcage a little bit and it can be hard to quarter some things. For me, when I get home at night, I don't really talk about it as much. I just like to take myself away and take my mind off things. But certainly at the time, there was an atmosphere in the air for that scene.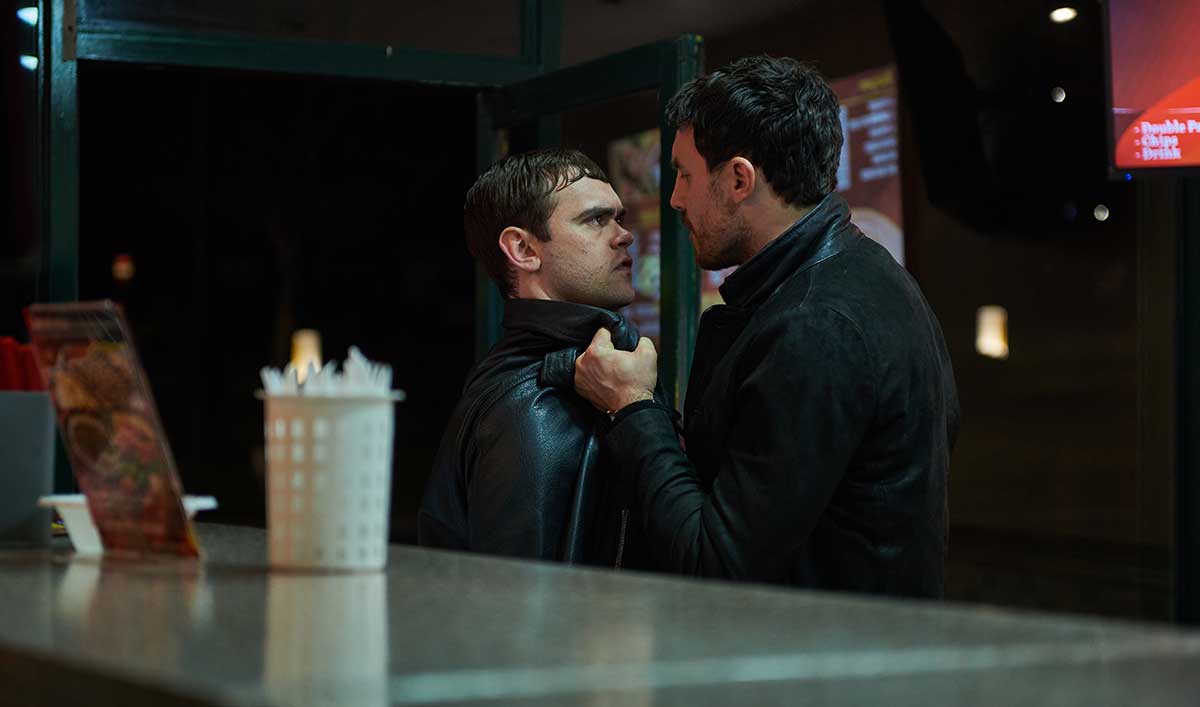 Q: I feel like Billy is full of emotion, so scenes with him seem particularly charged.
A: It's like how you were asking earlier if he has any qualms about killing people, and I think he certainly does. He's probably one of the only characters in the series that has a real conscience. [Laughs] He does these things, he's definitely not an angel, but he feels badly about it. It's horrible. He's one of the characters who's aware of the unjust world they live in.
Q: It doesn't seem like Billy wants to be involved in the Wallace business, so why do you think he takes Sean's rejection of his help so hard?
A: It's two things at once, isn't it? All of the interesting characters that I know of, they want different things at once. He doesn't really want anything to do with the business — he had a taste of it at a pretty young age and it messed him up — and then there's the other side of the coin where he feels underappreciated, undervalued. He's actually the older brother of Sean, but people don't know that because it just seems natural that the older brother would take over the organization. So it's all these things at once, and that's a challenge to play but that's what makes for interesting characters, and it's always a joy to be given something like that.
Read an interview with Ṣọpẹ́ Dìrísù, who teases the stellar fight scenes that fans have to look forward to, what drew him to the genre-defying series, and why he decided to do 95% of his own stunts.
Read an interview with co-creator, executive producer and director Gareth Evans here. The renowned The Raid director discusses crafting a dynamic family drama and subverting audience expectations, how much of Gangs of London can be traced to true stories, and that one time he came hilariously close to London's criminal underbelly.
Gangs of London airs Sundays at 10/9c AMC. Check out the full schedule here. Looking for where to watch Gangs of London? Full episodes are available to stream now on amc.com, the AMC apps for mobile and devices, and on AMC+. The entire first season is available to watch now with AMC+, which is available through a variety of providers, including AppleTV, Prime Video Channels, DirectTV, Dish, Roku Channel, Sling, and Xfinity. Sign up for AMC+ to stream Gangs of London now on amc.com, on mobile for iOS and Android devices, and on your TV streaming device with the AMC app, available for Roku, Apple TV, FireTV, Xbox One, Android TV, and Chromecast.
For more of the latest episodes, sneak peeks, interviews and more from Gangs of London, sign up for the AMC Insiders' Club.