First Look at Daryl, Maggie, Carol and More in The Walking Dead's Extended 10th Season
AMC released first-look photos from the The Walking Dead's extended 10th season of six new episodes, which premieres Sunday, February 28 at 9/8c on AMC. The photos show what fans can expect from the new episodes including Maggie (Lauren Cohan) with her new weapon of choice, the bow, on the hunt. But someone is lurking behind her. Are they friend or foe? Dead or alive?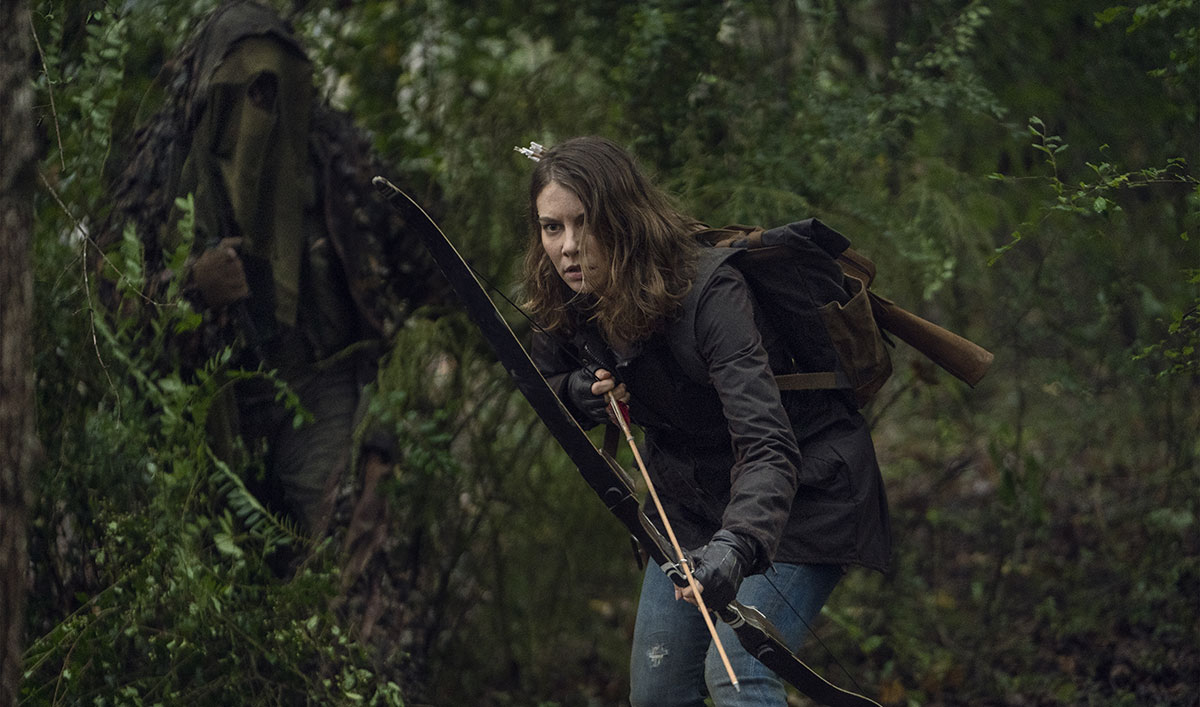 Maggie recently made her way back to the group just in time to aid in their defeat of Beta and the Whisperers. In Episode 17 -- the first episode of the extended 10th season, airing February 28 -- Maggie has returned with a story she's not yet ready to share, even when her past catches up to her. Negan's (Jeffrey Dean Morgan) safety is at stake again. Daryl (Norman Reedus) and Maggie fight an unseen and unknown threat. (Click here for descriptions of all six episodes.)
Additionally, the new photos indicate we'll see more of the group of heavily armored soldiers that surrounded Princess, Yumiko, Eugene and Ezekiel in Episode 16.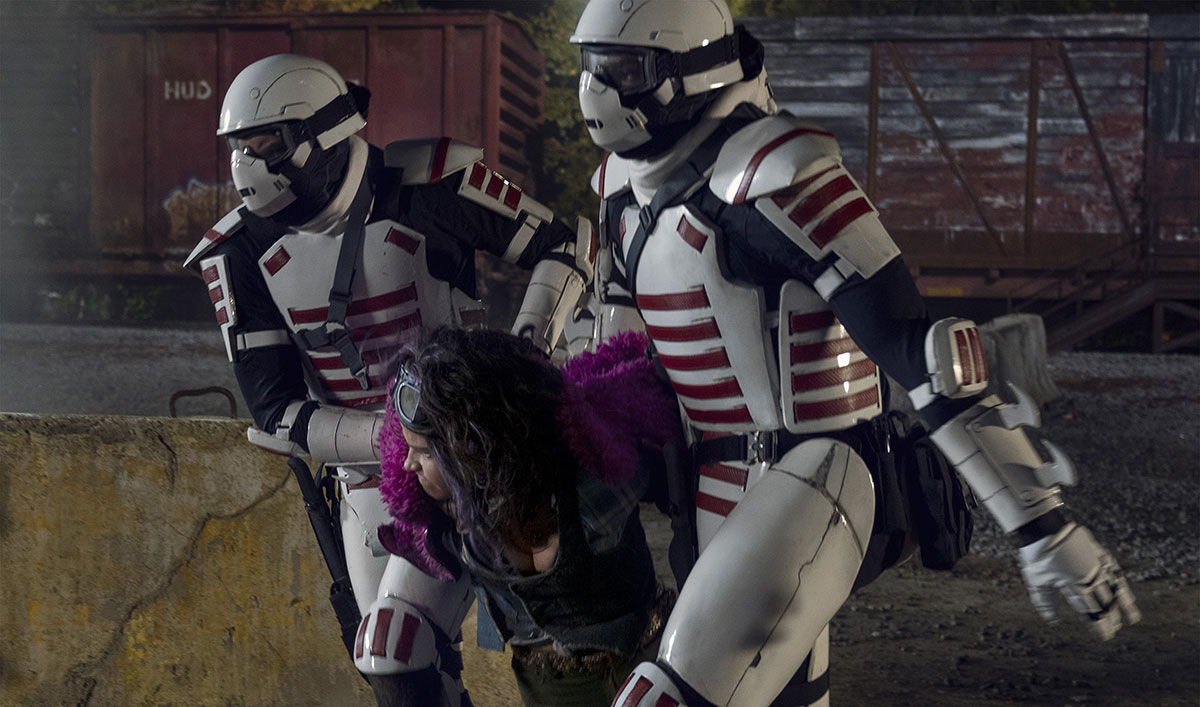 Additionally, the long-awaited Maggie and Negan showdown may finally be in the offing. Will she let him live?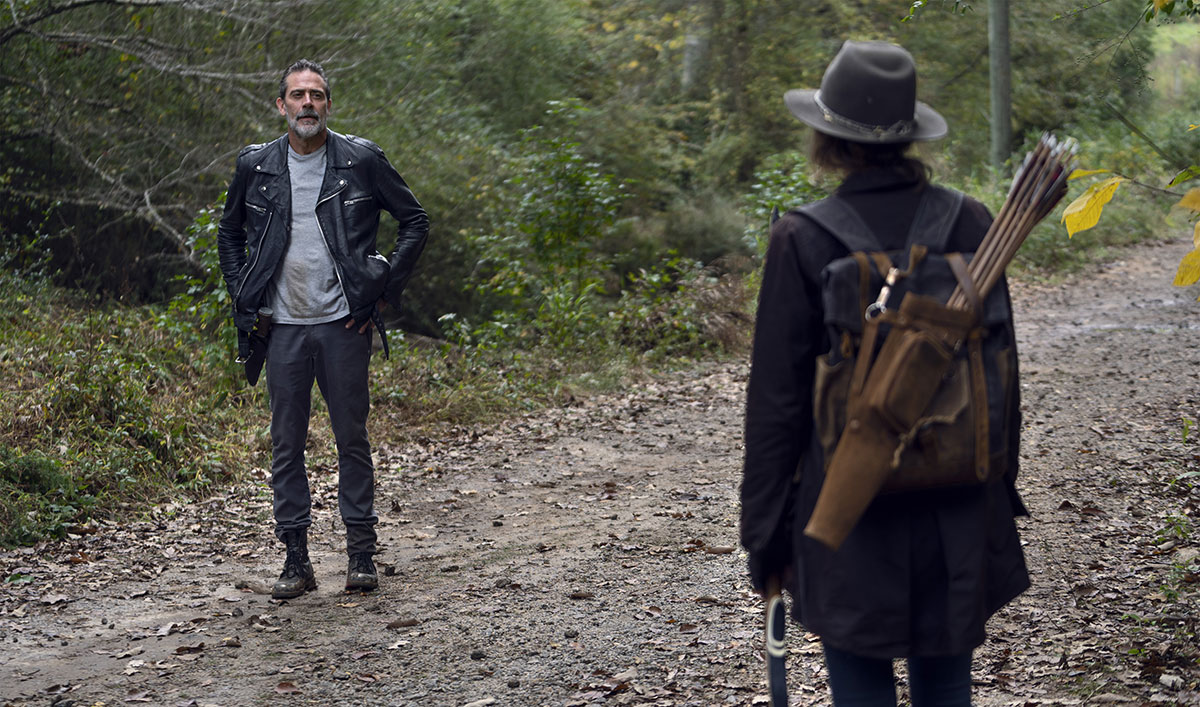 Click here to view more photos from the new season.
All six episodes will also debut early on AMC+, the premium streaming bundle, starting with the premiere on February 21. The remaining episodeswill be available on the Thursdays prior to the episodes' linear premieres on Sundays.
In these extended episodes, we find our survivors trying to pick themselves up by their bootstraps following the destruction the Whisperers left behind. The years of struggle weigh heavily on them, and past traumas resurface exposing their more vulnerable sides. As they question the state of humanity, the state of their collective community, and the state of their minds, will they find the inner strength to persevere with their lives, friendships, and group intact?
Watch: The Epic Final Season Begins in 2021: