Letters From Saul - Julio's Booze Cruise
Throughout Season 2, you'll receive letters from the desk of Saul Goodman himself. Pay close attention to each letter for hints, clues and Easter eggs for the latest episode. Then, check back after watching to see if you caught them all.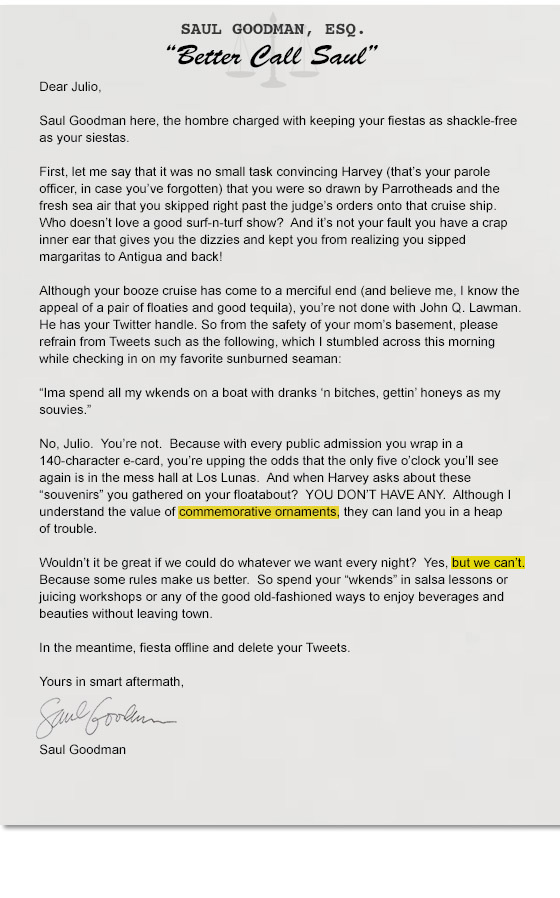 Want to get Letters From Saul before anyone else? Join the Insider's Club. 
Catch up on full episodes of Better Call Saul any time on AMC.com and the AMC mobile apps.