AMC+ Scores Trio of Acclaimed Crime Dramas Kin, Too Close, and Cold Courage
AMC+ has acquired the rights to a trio of acclaimed crime dramas launching exclusively in the U.S. on the new premium streaming bundle service this year. BRON Studios' and Headline Pictures' Kin, starring Charlie Cox, Clare Dunne, and BAFTA-nominated actor Aidean Gillen (Game of Thrones), will launch this fall as an AMC+ Original. All3Media International's psychological thriller Too Close, starring BAFTA-winning actress Emily Watson (Chernobyl), will debut later this year, while Lionsgate's international crime drama Cold Courage, starring BAFTA-nominated actor John Simm (Doctor Who), is slated to premiere the first three episodes on Thursday, March 11.
"Between our international acquisitions team's strong track record identifying and acquiring the best content from the rest of the world and the incredibly positive response to the crime drama Gangs of London, which quickly became one of the top-performing originals on AMC+, we're thrilled to add three equally compelling and suspenseful crime thrillers, featuring breakthrough characters and themes of family drama and cat-and-mouse flair, to the premium streaming bundle," said Dan McDermott, president of AMC Networks programming and co-president of AMC Studios. "We're delighted to be partnering with BRON Studios, All3Media International, and Lionsgate to rollout this curated slate of exceptional dramas exclusively to U.S. audiences and AMC+ subscribers first."
Currently filming in Dublin, Ireland, Kin boasts a stellar Irish and international cast lead by breakthrough Irish actress Clare Dunne (Herself), Charlie Cox (Daredevil), Aidan Gillen (Game of Thrones), Ciarán Hinds (Game of Thrones), Sam Keeley (The Cured), Emmett J. Scanlan (Peaky Blinders), Maria Doyle Kennedy (Outlander), and newcomer Yasmin Seky. The story charts the lives of a fictional Dublin family embroiled in a gangland war and speaks to the enduring unbreakable bonds of blood and family. The series' local storyline, native cast, and shooting location adds it to the growing ranks of strong and prestigious television series coming out of Ireland.
"There is no better home for Peter McKenna's iconic vision of this indelible Irish crime family than within the AMC Networks family, where some of the greatest television of the last two decades has been made, and we are thrilled to be partnering with them on it. Kin, at its heart, is a global story about grief, love, loss, and the ties that bind us, and along with our partners at Headline Pictures, RTÉ and NENT Group, we are especially proud of the world class Irish cast and crew, as well as the support of Metropolitan, Screen Ireland, and the Broadcasting Authority of Ireland, who have made it possible," said David Davoli, President of Television for BRON.
Kin is produced by BRON Studios and Headline Pictures, in association with RTÉ, Nordic Entertainment Group (NENT Group), and Creative Wealth Media with support from Screen Ireland and the Broadcasting Authority of Ireland (BAI). Peter McKenna (The Last Kingdom, Red Rock) is the series showrunner/executive producer, writer and co-creator and Ciarán Donnelly (Altered Carbon, Vikings) is co-creator. Diarmuid Goggins (Bulletproof) and Tessa Hoffe (Wayne) are the first and second block directors, respectively.
"We are immensely proud of this show and excited it has found a home at AMC; an opinion-leading and prestigious brand that will help the series reach a wide audience and do justice to the work of the gifted team that has produced this project during such difficult times. We are deeply thankful to Peter McKenna for his gripping and atmospheric writing, and to Diarmuid Goggins for the unique brand of visual storytelling he brought to the project. Headline Pictures was fortunate to be able to team up with BRON Studios early on in the development process and wishes to thank all its team for their ceaseless efforts in building the transatlantic partnership between Canada, Ireland, Scandinavia, and the UK for this show," said Christian Baute.
Executive producers on the series are BRON Studios' David Davoli (The Defeated, Bag of Bones), Samantha Thomas (Jessica Jones, Daredevil), Steven Thibault (Pieces of a Woman, Capone), Aaron L. Gilbert (Bombshell, Joker, Fences), Headline Pictures' Christian Baute (Man in the High Castle, Funny Games), Laurence Lenica, Frank Calderon, and Ciaran Donnelly. James Flynn (The Borgias, Into the Badlands) and Morgan O'Sullivan (Vikings, The Tudors) are producing through their Metropolitan Films banner, with Emma Fleischer (Runways, Daredevil) as supervising producer for BRON, Edmund Sampson as line producer, and Catherine Tiernan as production executive for Metropolitan Films. Dermot Horan, David Crean, and Shane Murphy are executive producers for RTÉ, Andrew Byrne for Screen Ireland and Fredrik Ljungberg, Nanna Mailand-Mercado, and Filippa Wallestam are executive producers for NENT Group. Kin will launch exclusively on RTÉ in Ireland and on NENT Group's streaming service Viaplay in the Nordics, Baltics, and Poland. The deal was negotiated by Davoli on behalf of BRON Releasing, and Noel Manzano and Rafael Gomez on behalf of AMC Networks.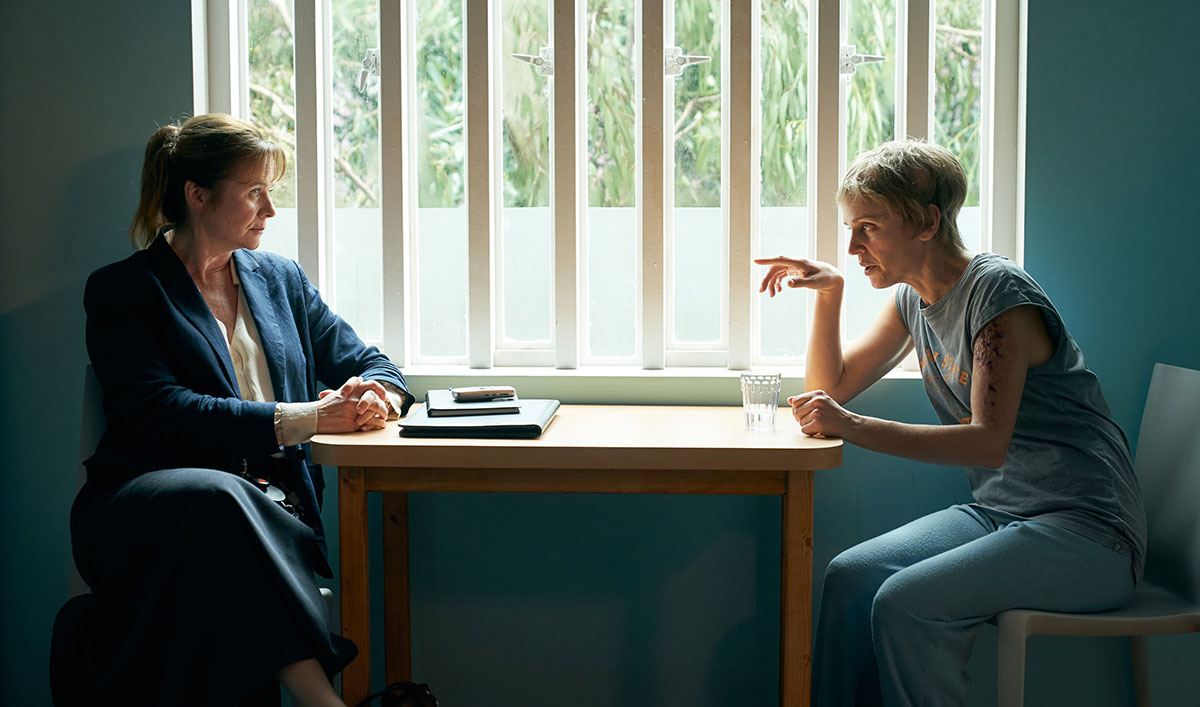 Too Close is a three-part drama that centers around forensic psychiatrist Emma Robinson (Watson), who must assess criminal suspect Connie – only to fall victim to Connie's insightful, yet manipulative nature. Connie has a searing insight into Emma's deepest insecurities and starts to brutally exploit them. Their sessions become a complex psychological game with confusing undercurrents. Ultimately, the sessions are meant to uncover what happened on the night of someone's death. To do that, Emma must find out the truth around Connie's complex relationship with her beautiful best friend, Ness, which seemingly triggered Connie's heinous behavior. Other series stars include Denise Gough as Connie Mortensen, Thalissa Teixeira (Two Weeks to Live) as Ness Jones, as well as James Sives (Chernobyl, Annika), Risteárd Cooper (Quiz), Chizzy Akudolu (Holby City), Karl Johnson, Eileen Davies (Doctors, Liar), Nina Wadia (EastEnders), and Paul Chahidi (This Country).
Ruth Kenley-Letts, Head of Drama at Snowed In Productions said: "Clara Salaman has written an extraordinarily powerful and compelling drama. Her writing sparkles with truth, wit, honesty and heartbreak that keeps us on the edge of our seat and always wanting to know more. With the wonderful direction of Sue Tully and two outstanding performances from Emily Watson and Denise Gough, I couldn't be prouder to have worked with this talented team alongside All3Media International, ITV, and AMC."
Sally Habbershaw, EVP Americas at All3Media International said: "We are delighted to be in partnership with AMC Networks on Too Close. Emily Watson and Denise Gough's performances are spectacular, and Ruth Kenley-Lett's yet again delivers a premium and very enticing drama."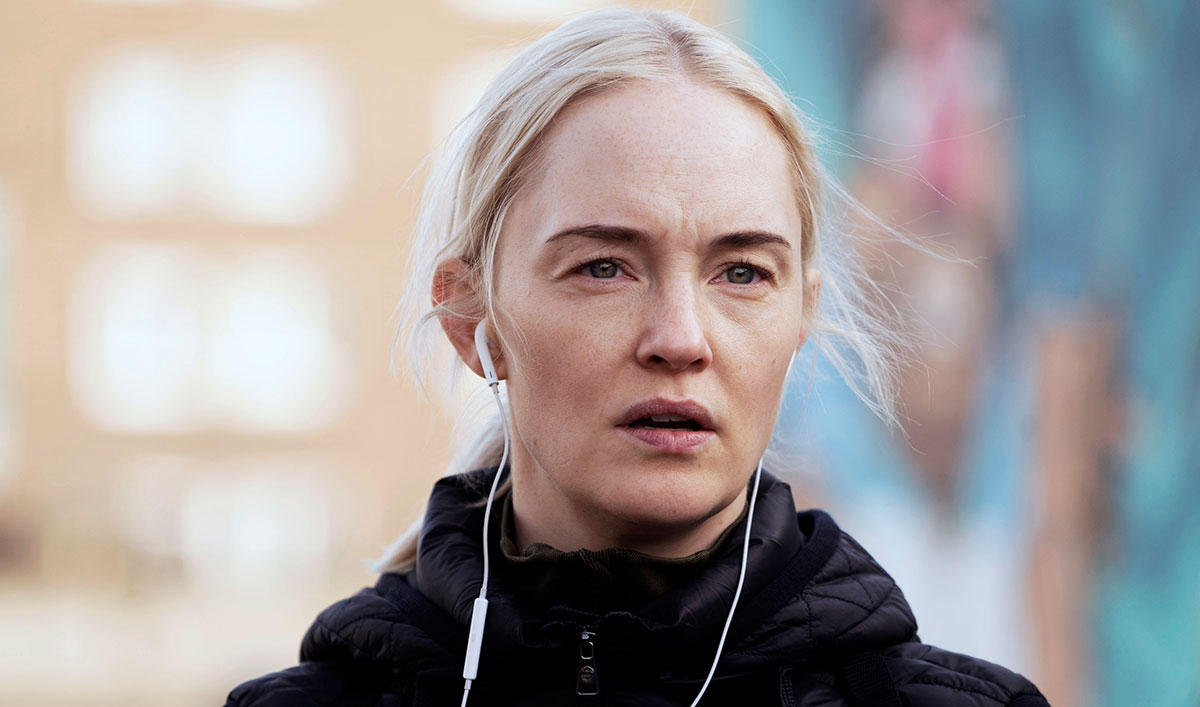 Based on the award-winning and best-selling novels from Finnish journalist Pekka Hiltunen, Cold Courage follows two women as they collide during a series of murders in present-day London. Mari, a fierce psychologist, and Lia, a shy graphic artist, are drawn together through the "Studio" – a clandestine group of like-minded people operating off the grid, dedicated to righting the wrongs of the powerful, influential, and corrupt. Mari's obsession is to stop the meteoric rise of a dangerous, charismatic politician. She needs an unknown face to infiltrate his campaign. Who better than Lia? John Simm (Doctor Who, Life on Mars) stars as populist politician Arthur Fried, and is joined by Caroline Goodall (The White Princess) and Arsher Ali (Line of Duty) alongside Finnish leads Sofia Pekkari and Pihla Viitala. Jakob Eklund, Peter Coonan, and Matteo Simoni also star. The series was adapted for the screen by BAFTA-nominated David Joss Buckley (Hinterland) and Brendan Foley (The Riddle), and is directed by Agneta Fagerstrom and Kadir Ferati Balci. The deal was negotiated by Kate Nexon on behalf of Lionsgate, and Tiffany Tulba on behalf of AMC Networks.
"We're pleased to continue to expand our relationship with our partners at AMC by licensing to them the political thriller Cold Courage," said Lionsgate President of Worldwide Television Distribution Jim Packer. "With its timely and topical subject matter torn from today's headlines, world-class cast, and remarkable filmmaking team, it will be a great addition to the AMC+ slate that will resonate with their audiences for years to come."
For more of the latest news from AMC Networks, sign up for the AMC Insiders Club.