A Tease of A Discovery of Witches Season 2
Where to begin? There's so much to look forward to in Season 2 of A Discovery of Witches. The ten episode season is filled with new powers, new characters, increasing interspecies conflict, love, lust, and murder. We pick up right where we left off in Season 1, by following Matthew and Diane as they time walk back to Elizabethan London. There they hide away from the congregation as they become more and more keen on abducting Diane. Take a look:
So let's dive into what else is in store for Season 2—we promise, no spoilers. Unless of course you've read the books. Then you already know what's ahead, as Season 2 stays faithful to the "Shadow of the Night," the second installment of Deborah Harkness's All Souls Trilogy.
---
The Time Walk to 1590 Elizabethan London
Be prepared for a visual feast brimming with all the details of Elizabethan London, a feat that the creative team of A Discovery of Witches mastered. You can tell that every inch of the onscreen Elizabethan London world was meticulously researched and executed, with a deep attention to detail. In an upcoming interview with the set and costume designers from the show, we'll be asking the team how they brought this world to life.
The New Characters
While the characters from Season 1 are still very much present this season, there are also a few new faces.
Matthew Roydon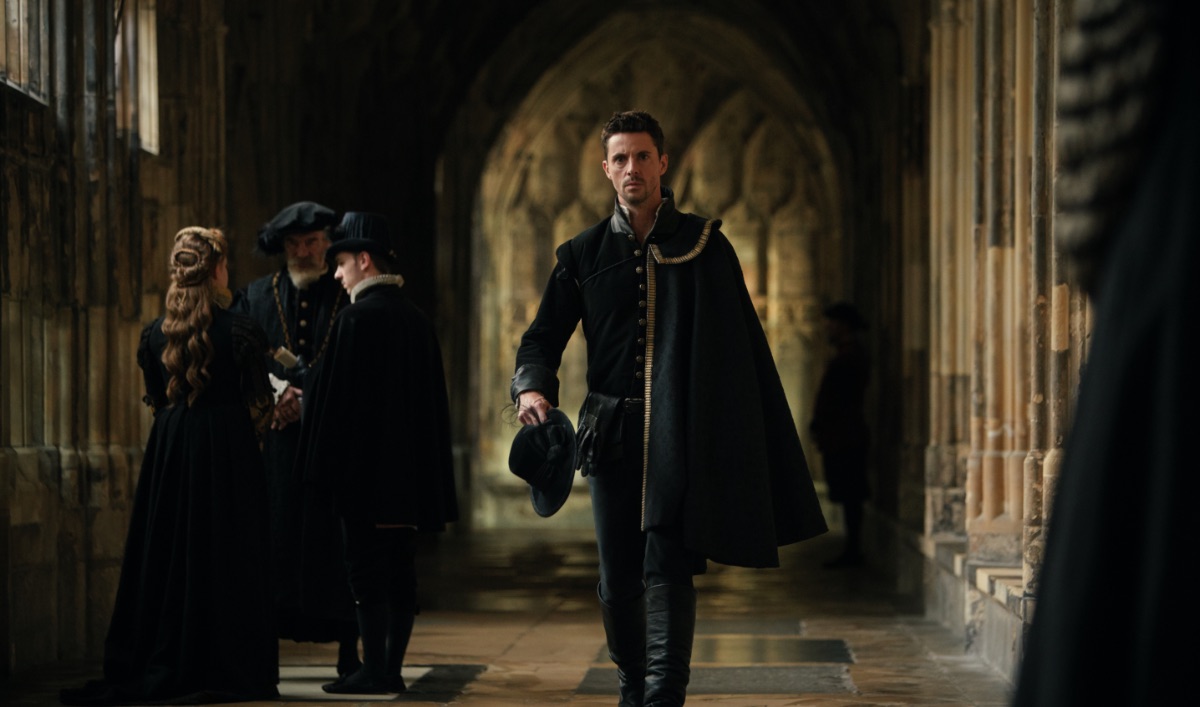 Granted, he's not totally new, but we do meet a 'new' Matthew in Season 2. When he goes back 500 years to a time when he was a witch-hating Matthew Roydon, he faces his demons and regresses backward. It may come as a surprise to those only familiar with the Matthew from Season 1, but this old school Matthew starts to spiral when he's triggered by the past. The tension between him and Diane only increases, as they wonder if it's best to keep hiding in the past or risk going back to the present. Check back next week to see our deeper comparison of 16th century vs modern-day Matthew.
Goody Alsop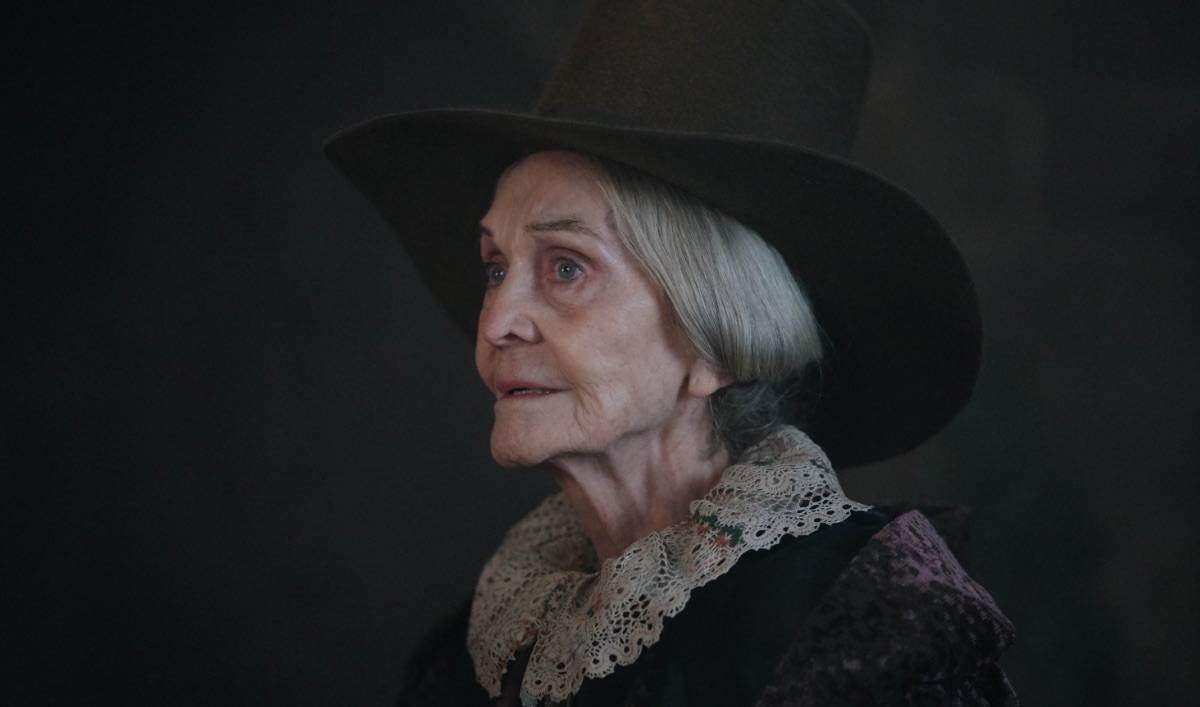 The eventful search for The Book Of Life was never going to be an easy journey. To make it easier, Diane must find the powerful witch mentor Goody Alsop played by the incredible Sheila Hancock. Sheila is an exquisite addition to the Season 2 cast. She's seemingly made for the role as she embodies so many wise witch qualities. In Season 2, Goody Alsop starts Diane's witch training, creating an unmissable mentorship between the two. The journey we witness is tense as Diane tries to master her magic.
Kit Marlowe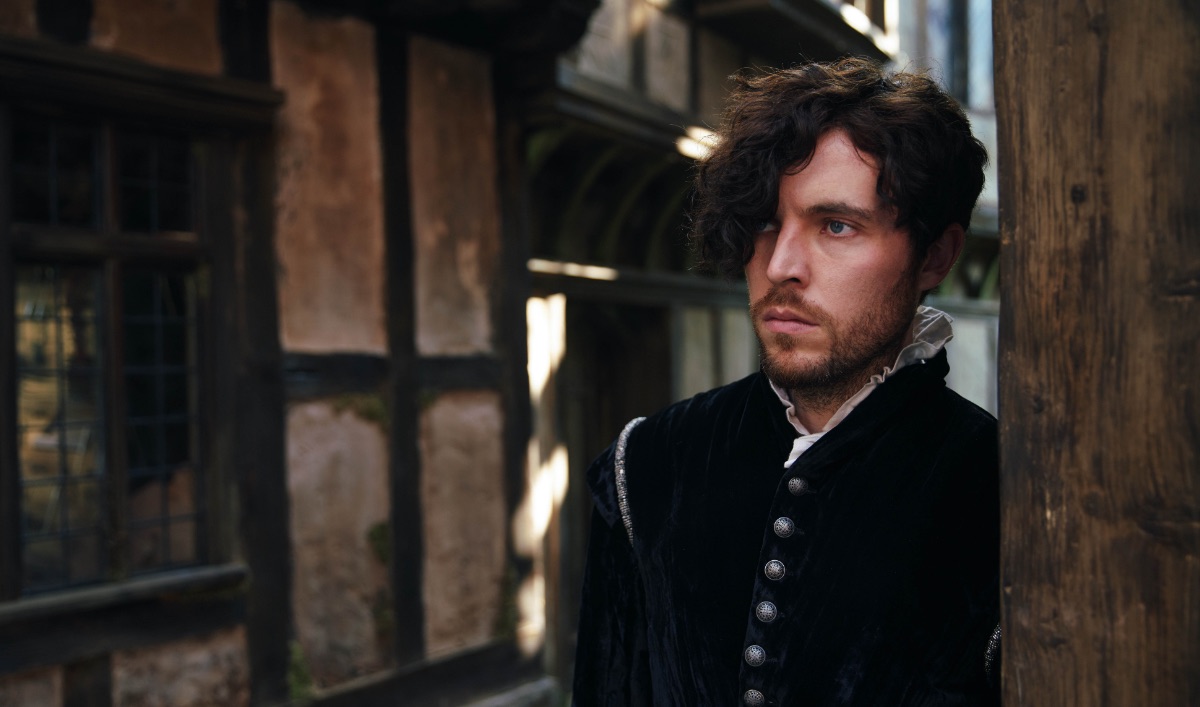 Tom Hughes is bringing a new audience to the show with his portrayal of real-life Shakespeare rival Christopher Marlowe (Kit Marlowe). This real historical figure was most famous for writing "Doctor Faustus." Kit is an old demon friend of Matthew's, and their relationship goes way back to 1590. Sadly they don't go back to being old friends instantly, as Kit sees a difference in the Matthew that returns with Diane by his side. He doesn't try to hide his unhappiness with their interspecies relationship either, and the friction creates an addictive triangle of power dynamics.
Philippe De Clermont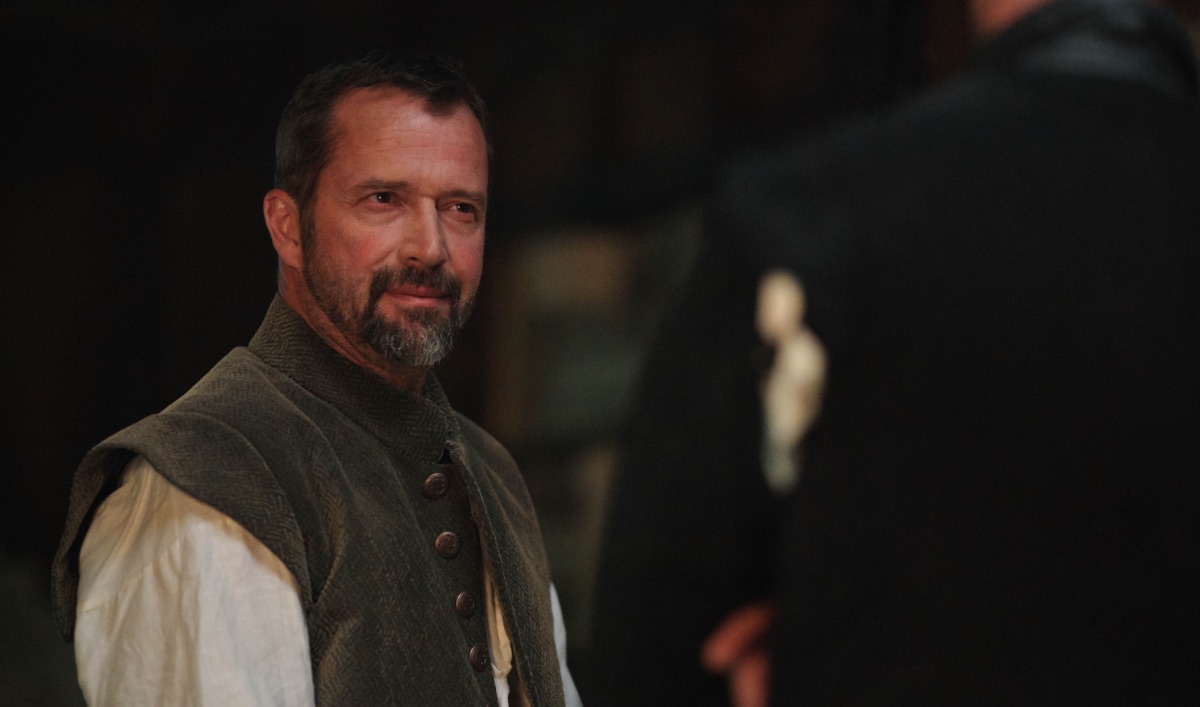 The introduction of Matthew's father, Philippe De Clermont, played by James Purefoy, is a genius addition to Season 2. Get ready to witness his fearless antagonistic stepfather-in-law antics, ones that make Diane and Matthew's lives far from easy. The simmering tension and the conflict it creates between the three characters will have you on the edge of your seat.
The Onscreen Chemistries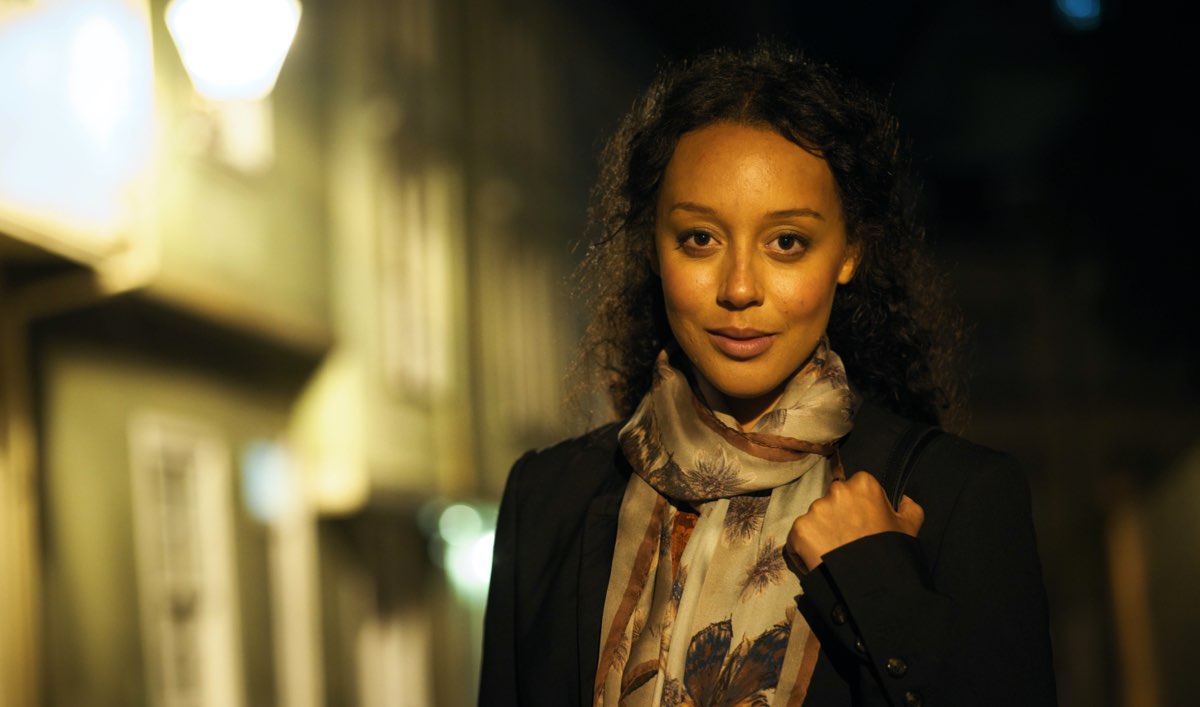 Adelle Leonce, who is newly introduced as mortal Phoebe Taylor, plays a larger role in the Season 2 television adaptation than what's in the book. A spark flares between her and Marcus this season, and it's so fun to watch. Her mortality alone brings out both strengths and weaknesses in Marcus, giving us a much deeper look into this character that we previously knew very little about. We wish we could tell you how this one ends up, but you'll have to watch.
Then there's the mismatching, mercurial energies of Diane and Matthew, which we got a taste for in Season 1. With Season 2's time walk, as Diane discovers more about Matthew Roydon, it literally sets fire to their old  vampire/witch conflict. It doesn't help that there are many secrets between them in Season 2. This is a serious test for their relationship, a test which constantly makes us, the audience, ask ourselves: can their love survive?
Diane's New Weaver Magic
This season will also go into depth exploring Diane's weaver magic. No longer able to lean on the support of her aunts, Diane must find a new witch community that can aid in her learnings and help strengthen her powers. We'll witness her bumpy relationship with fire, water, and air in an upcoming blog post, but one thing we can say right now, is that we couldn't keep our eyes off of the beautiful special effects used this season. Watching Diane's magic journey unfold was mesmerizing.
Present-Day Action
Lastly, if you're starting to miss the present day, Season 2 does not neglect it! We learn about vicious vampire murders in Oxford, there's the continued hunt for Diane and Matthew, and then there's Marcus' controversial journey—there's a lot to take in. Season 2 effortlessly takes you back and forth between times, sweeping you up in its storylines as you go.
Now that we've given you a tease of Season 2, tell us what you're most looking forward to. Get exclusive content and interviews from the show directly to your inbox when you subscribe to A Discovery of Witches Insider's Club.
The new season premieres with back-to-back episodes on Sunday, June 27th at 7/6c.