Blog
Check Out New Movies Streaming This Month on AMC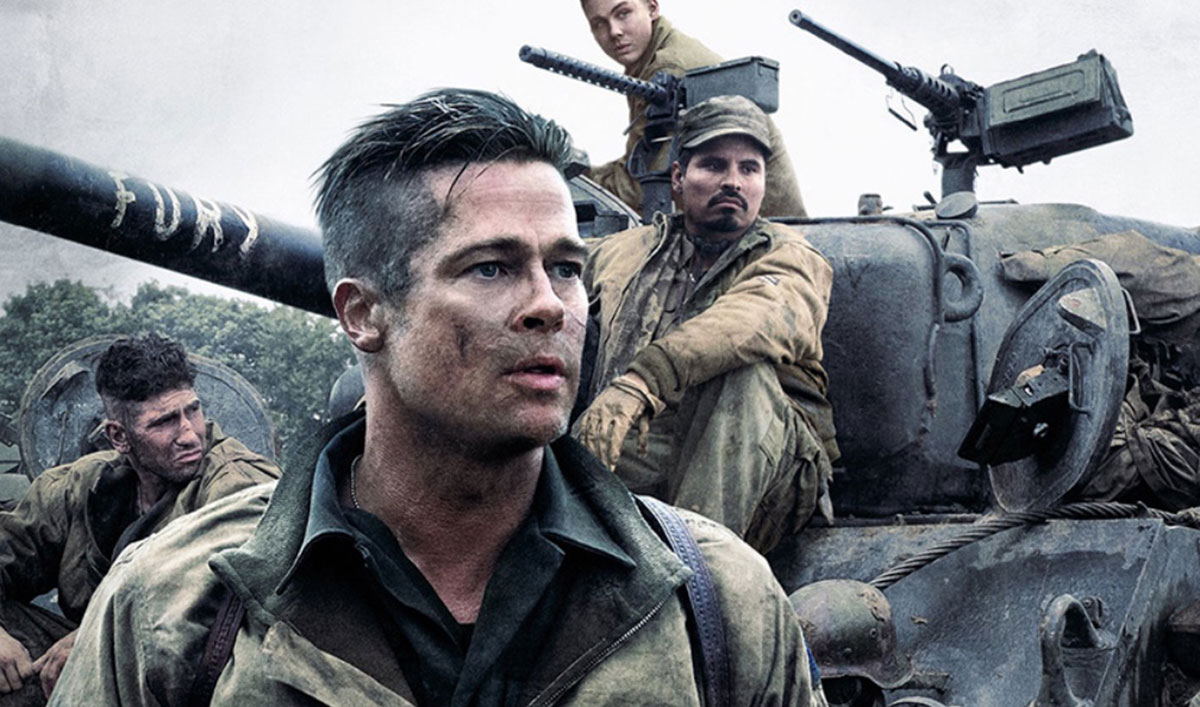 As quarantine continues on this month, you can still transport yourself to a new place through movies and entertainment. This month, head into battle with Brad Pitt in Fury, weather The Perfect Storm with George Clooney and Mark Wahlberg, take on the man with Julia Roberts in Erin Brockovich, or dance the night away with Kevin Bacon in Footloose.
As you honor social distancing by staying indoors, broaden your horizons with new movies you can stream at home now. Here are the new movies streaming this month on amc.com and the AMC Apps:
Alien vs. Predator: Requiem (2007)
Warring Alien and Predator races descend on a rural Colorado town, where unsuspecting residents must band together for any chance of survival. Watch Alien vs. Predator: Requiem now.
A woman (Nicole Kidman) wakes up every day, remembering nothing as a result of a traumatic accident in her past. One day, new terrifying truths emerge that force her to question everyone around her. Also starring Mark Strong and Colin Firth. Watch Before I Go to Sleep now.
A furloughed convict and his partners track a high-level cybercrime network from Chicago to Los Angeles to Hong Kong to Jakarta. Directed by crime drama aficionado Michael Mann, Blackhat stars Chris Hemsworth, Tang Wei, Viola Davis, Holt McCallany and Wang Leehom. Watch Blackhat now.
Chucky, the doll possessed by a murderer, finds the perfect partner to kill and revive into another doll. Watch Bride of Chucky now.
A talented New York City bartender (Tom Cruise) takes a job at a bar in Jamaica and falls in love. Watch Cocktail now.
An unemployed single mother (Julia Roberts) becomes a legal assistant and attempts to bring down a California power company accused of polluting a city's water. Watch Erin Brockovich now.
A city teenager (Kevin Bacon) moves to a small town where rock music and dancing have been banned, and his rebellious spirit shakes up the populace. Watch Footloose now.
In the final days of World War II, Don "Wardaddy" Collier (Brad Pitt) must lead his men on a dangerous mission behind enemy lines to strike at the heart of Nazi Germany. Watch Fury now.
A young woman (Cameron Diaz) gets mixed up with a disgraced spy (Tom Cruise) who is trying to clear his name. Watch Knight and Day now.
When a group of strangers come under attack by demonic forces, their only chance for survival lies with an archangel who informs a pregnant waitress her unborn child is humanity's last hope. Watch Legion now.
After a drunk driving incident lands him in jail, a football superstar (Adam Sandler) trains a team of inmates to challenge the prison guards. Also featuring Chris Rock, James Cromwell, Nelly, William Fichtner and Burt Reynolds. Watch The Longest Yard now.
In a dystopian, decrepit world, a vengeful policeman (Mel Gibson) goes on a mission to stop a violent motorcycle gang. Watch Mad Max now.
Peaceful farmer Benjamin Martin (Mel Gibson) is driven to lead the Colonial Militia during the American Revolution when a sadistic British officer murders his son. Watch The Patriot now.
An unusually severe storm pattern catches some commercial fishermen unaware and puts them in mortal danger. Starring George Clooney, Mark Wahlberg, Diane Lane, John C. Reilly and more. Watch The Perfect Storm now.
The luxury ocean liner Poseidon capsizes and the survivors have to fight for their lives as they try to escape the sinking ship. Watch Poseidon now.
In Steven Spielberg's acclaimed war epic, a team of U.S. soldiers go behind enemy lines in World War II to retrieve a paratrooper. Watch Saving Private Ryan now.
Chucky and Tiffany are resurrected by their innocent son, Glen, and head to Hollywood, where a movie about the killer dolls' murder spree is underway. Watch Seed of Chucky now.
A US Marine sniper is partnered with a SWAT member to take out rebel leaders in the jungles of Panama. Watch Sniper now.
A father (Dwyane "The Rock" Johnson) goes undercover on a perilous mission for the DEA in order to free his innocent son from prison. Watch Snitch now.
A mysterious goo attaches to Spider-Man and causes ruptures in his life as he tries to balance new villains, temptations, and revenge. Watch Spider-Man 3 now.
Directed by Sidney Poitier and starring famous comedy duo Gene Wilder and Richard Pryor, two friends are framed for a bank robbery and are sent to jail where they end up in a prison rodeo. Watch Stir Crazy now.
Two married storm chasers (Helen Hunt and Bill Paxton) must stop their fighting to create an advanced weather alert system and put themselves in the cross-hairs of extremely violent tornadoes. Watch Twister now.
Take a look at the full selection of films streaming this month here. Wondering how to watch these movies on your big screen? You can download the AMC App on iOS, Apple TV, Android, Windows, Fire Tablets, Roku, and Xbox One. Check out the on-air schedule to see what movies are airing on AMC this month.
For more news from AMC, sign up for the AMC Insiders Club.
Read More