Blog
Check Out the Movies Streaming on AMC Through April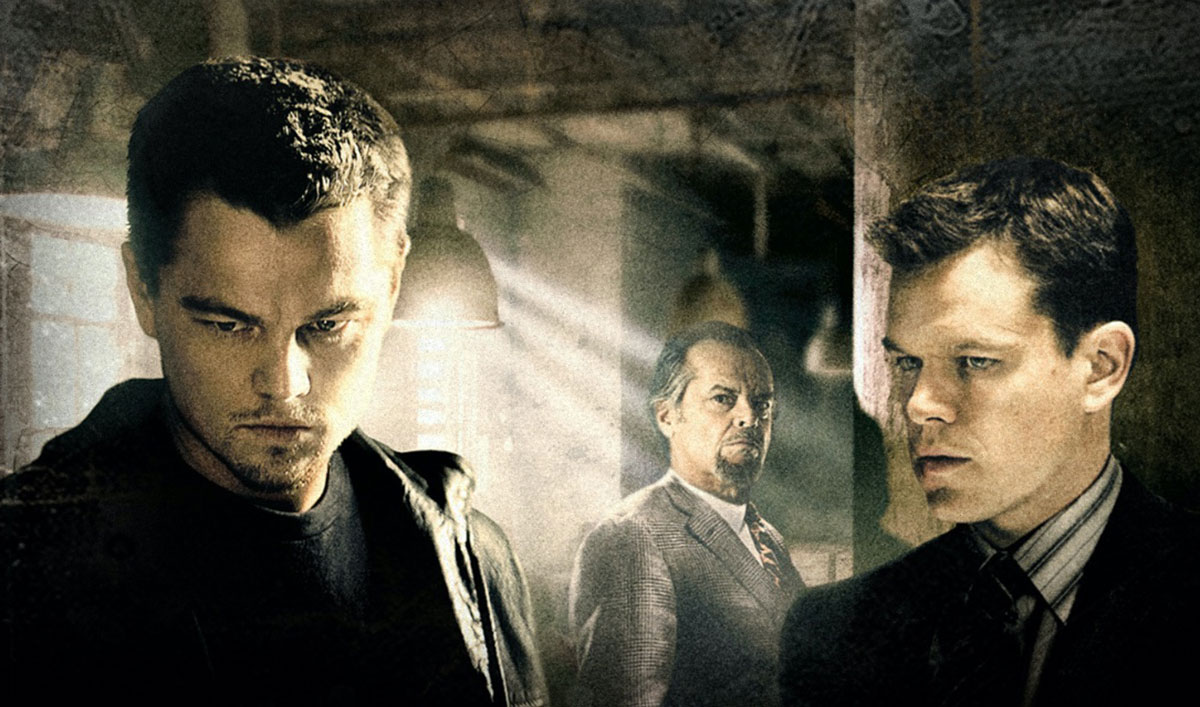 Looking for movies to stream during your quarantine at home? Now through April 30th, AMC is offering an updated library of films. Featuring comedies, thrillers, dramas, romance, family friendly classics and more, AMC has something to offer the whole family.
Here's what's streaming now on amc.com and the AMC Apps:
Ace Ventura: Pet Detective (1994)
A goofy detective (Jim Carrey) specializing in animals investigates the case of the missing mascot for the Miami Dolphins. Watch Ace Ventura: Pet Detective now.
Ace Ventura: When Nature Calls (1995)
Ace Ventura, Pet Detective, returns from a spiritual journey to investigate the disappearance of a rare white bat, the sacred animal of an African tribe. Watch Ace Ventura: When Nature Calls now.
When a congressman's daughter under Secret Service protection is kidnapped from school, detective Alex Cross (Morgan Freeman) investigates even though he's recovering from losing his partner. Based on the bestselling novel by James Patterson. Watch Along Came a Spider now.
In this critically acclaimed legal drama, adapted by Aaron Sorkin and directed by Rob Reiner, a military lawyer (Tom Cruise) is tasked with defending Marines accused of murder, but they claim they were acting under orders. Also starring Jack Nicholson, Demi Moore, Kevin Bacon, Cuba Gooding Jr. and more. Watch A Few Good Men now.
After surviving an Apache attack, outlaw Wade Cooper is nursed to health by a kind woman. When her son is placed in danger, Cooper must rise to the cause and repay the woman for her goodwill. Watch Blood on the Arrow now.
A young woman inherits a family curse that turns her into a murderous feline when she is angered. Watch Cat Girl now.
Dr. Thomas Bolton fights for the use of anesthetic in surgery and uses himself as a guinea pig, but soon finds himself addicted. Watch Corridors of Blood now.
A high school thug is a front man for a local marijuana ring. Watch The Cool and the Crazy now.
Directed by Martin Scorsese and featuring an all-star cast, including Leonardo DiCaprio, Matt Damon, Mark Wahlberg, Martin Sheen, and more, this crime thriller follows an undercover cop and a mole in the police who attempt to identify each other while infiltrating an Irish gang in South Boston. Watch The Departed now.
A young lawyer (Tom Cruise) joins a prestigious law firm only to discover that it has a sinister dark side. Watch The Firm now.
In this iconic romance, a young man (Patrick Swayze) is murdered, but his spirit stays behind to warn his lover (Demi Moore) of impending danger, with the help of a reluctant psychic (Whoopi Goldberg). Watch Ghost now.
The Hunt for Red October (1990)
In November 1984, the Soviet Union's top submarine Captain violates orders and changes course for the U.S. Is he trying to defect or to start a war? Featuring Sean Connery, Alec Baldwin, James Earl Jones, Sam Neill, Scott Glenn and more. Watch The Hunt for Red October now.
When two kids find and play a magical board game, they release a man (Robin Williams) trapped in it for decades – and a host of dangers that can only be stopped by finishing the game. Watch Jumanji now.
A martial arts master agrees to teach karate to a bullied teenager named Daniel. Watch The Karate Kid now.
Daniel accompanies his mentor, Mr. Miyagi, to Miyagi's childhood home in Japan where they both confront rivals. Watch The Karate Kid Part II now.
The Karate Kid Part III (1989)
Daniel and Miyagi face off against a vengeful figure from their past who's teamed up with the wealthy owner of a toxic waste disposal business. Watch The Karate Kid Part III now.
A group of explorers discover a mythical monster on an uncharted island. Seeing a chance for profit, they capture him, bring him to America, and accidentally unleash his terror upon New York City. Watch King Kong now.
A mysterious preacher (Clint Eastwood) protects a humble prospector village from a greedy mining company trying to take over their land. Watch Pale Rider now.
Frank Castle, known on the streets as The Punisher, ruthlessly demolishes organized crime, but it starts an even bigger war. Watch Punisher: War Zone now.
All his life, Rudy (Sean Astin) was told he wasn't big enough to play college football. He sets his sights on overcoming the odds and fulfilling his dream of playing for Notre Dame. Watch Rudy now.
A reporter (Richard Gere) is assigned to write a story about a woman (Julia Roberts) who has left a string of fiances at the altar. Watch Runaway Bride now.
A young police officer (Keanu Reeves) must stop a bomb from exploding on a city bus by keeping its speed above 50 mph. Watch Speed now.
While on a tour of the White House with his daughter, a Capitol policeman (Channing Tatum) must take action to save his child and the president (Jamie Foxx) from an armed group of paramilitary invaders. Watch White House Down now.
Take a look at the full selection of films streaming this month here.
For more news from AMC, sign up for the AMC Insiders Club.
Read More