Blog
Check Out New Movies Streaming on AMC This January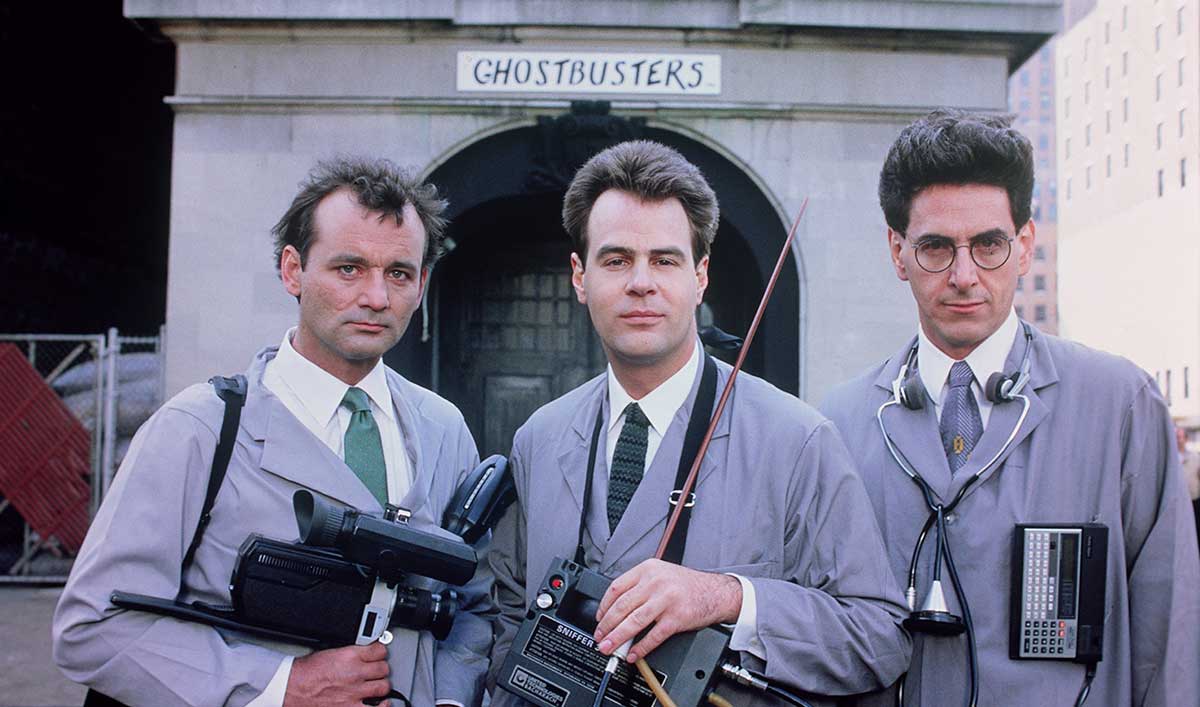 Let AMC's new movies streaming in January inspire you to stick to your New Year's resolutions this year: Rocky can teach you to work hard to follow your dreams; Rambo can show you to be resourceful in taking down obstacles; Ethan Hunt can prove that no mission is truly impossible. There's a lot of lessons to be learned in these films — and a whole lot of action.
Watch these action-packed classics, plus Ghostbusters, Titanic and many more, now through January 31st on amc.com and the AMC Apps:
Ace Ventura: Pet Detective (1994)
A goofy detective (Jim Carrey) specializing in animals investigates the case of the missing mascot for the Miami Dolphins. Watch Ace Ventura: Pet Detective now.
Ace Ventura: When Nature Calls (1995)
Ace Ventura, Pet Detective, returns from a spiritual journey to investigate the disappearance of a rare white bat, the sacred animal of an African tribe. Watch Ace Ventura: When Nature Calls now.
Ships mysteriously disappear on route across the Arctic Sea, and a specially-equipped submarine is sent to investigate. Watch The Atomic Submarine now.
Based on a true story, America's finest military personnel fight for survival after their two helicopters are attacked on the battlegrounds of Somalia. Watch Black Hawk Down now.
Sir William Wallace begins a revolt against King Edward I of England after the woman close to him is unfairly punished. Watch Braveheart now.
In the Bronx during the 1960s, a father and a local gangster battle for the attention and respect of an impressionable teen. Watch A Bronx Tale now.
The true story of Captain Richard Phillips and the Somali pirates who hijacked the U.S.-flagged MV Maersk Alabama, the first American cargo ship to be hijacked in two hundred years. Watch Captain Phillips now.
Clear and Present Danger (1994)
CIA Analyst Jack Ryan is pulled into an illegal war between the US government and a Colombian drug cartel. Watch Clear and Present Danger now.
A vulcanologist arrives at a town recently named the 2nd most desirable place to live in America, and discovers that the long dormant volcano, Dante's Peak, may wake up at any moment. Watch Dante's Peak now.
When a comet is discovered on a course towards Earth, citizens must try to eliminate the threat. A small fraction of the population is randomly chosen to be placed in survival shelters. Watch Deep Impact now.
A smart but sensible post-grad lands a job as Miranda Priestly's assistant, the harsh editor-in-chief of a high fashion magazine. Watch The Devil Wears Prada now.
In the year 2154, the extremely wealthy live on a space station while everyone else tries to survive on Earth. A man takes a mission to try and bring equality to the polarized worlds. Watch Elysium now.
A former Green Beret is chased into the mountains by a sheriff and his deputies. He must rely on his combat skills to survive. Watch First Blood now.
Three former parapsychology professors set up shop as a unique ghost removal service. Watch Ghostbusters now.
The discovery of a massive river of ectoplasm and a resurgence of spectral activity allows the staff of Ghostbusters to revive the business. Watch Ghostbusters II now.
Halloween 6: The Curse of Michael Myers (1995)
Michael Myers returns to Haddonfield after six years, motivated by a wicked mission to find his niece and her newborn child. Watch Halloween 6: The Curse of Michael Myers now.
After 20 years of haunting memories, Laurie Strode strives to protect her son against the perilous return of Michael Myers. Watch Halloween: H20 now.
A precocious young boy must protect his house from a pair of burglars when he is accidentally left home alone by his family during Christmas vacation. Watch Home Alone now.
One year after defending his home, Kevin accidentally finds himself unattended in New York City. Watch Home Alone 2 now.
Seventy-year-old Ben Whittaker realized retirement isn't all it's cracked up to be. To get back in the game, he gets a position as an intern at an online fashion site. Watch The Intern now.
A maverick detective enlists the aid of a police dog to stop an elusive criminal. Watch K-9 now.
Detective Dooley is finally retiring from the police force. However, on his way home him and his partner Jerry dog discover a robbery in the laboratory for assembling chips. Watch K-9: P.I. now.
The leader of a drug cartel busts out of a courthouse and speeds to the Mexican border, where the only thing in his path is a sheriff and his inexperienced staff. Watch The Last Stand now.
An American agent, under false suspicion of disloyalty, must discover and expose the real spy without the help of his organization. Watch Mission: Impossible now.
IMF Agent Ethan Hunt is sent to Sydney, to find and destroy a genetically modified disease called "Chimera.". Watch Mission: Impossible II now.
Mission: Impossible III (2006)
IMF Agent Ethan Hunt comes into conflict with a dangerous and sadistic arms dealer who threatens his life and his fiancee in response. Watch Mission: Impossible III now.
Night at the Museum: Battle of the Smithsonian (2009)
Security guard Larry Daley infiltrates the Smithsonian Institution in order to rescue Jedediah and Octavius, who have been shipped to the museum by mistake. Watch Night at the Museum: Battle of the Smithsonian now.
Peaceful farmer Benjamin Martin is driven to lead the Colonial Militia during the American Revolution when a sadistic British officer murders his son. Watch The Patriot now.
An undercover FBI agent becomes a vigilante assassin and sets out to unleash his wrath upon the corrupt businessman who slaughtered his entire family at a reunion. Watch The Punisher now.
Rambo: First Blood Part II (1985)
John Rambo must return to the jungles of Vietnam for a top-secret, action-packed government mission. Watch Rambo: First Blood Part II now.
John Rambo returns to rescue a colonel who's been captured by Soviet forces during a mission in Afghanistan. Watch Rambo III now.
A tough bouncer is hired to tame a dirty bar. Watch Road House now.
An amateur boxer takes up an opportunity to fight a heavyweight champion to prove his talent to the world. The ensuing match is not only surprising, but unpredictable in its outcome. Watch Rocky now.
Rocky agrees to a rematch with his first rival Apollo Creed. Though those close to him do not initially support his decision, Rocky's determination to prove himself fuels his ambition. Watch Rocky II now.
After winning the ultimate title and being the world champion, Rocky falls into a hole and finds himself picked up by a former enemy. Watch Rocky III now.
Rocky Balboa holds the world heavyweight boxing championship, but a new challenger has stepped forward: Drago, a six-foot-four, 261-pound fighter with the backing of the Soviet Union. Watch Rocky IV now.
Reluctantly retired from boxing, and back from riches to rags, Rocky takes on a new protege who betrays him, as the champ's son must adjust to his family's new life after bankruptcy. Watch Rocky V now.
A young CIA agent is tasked with looking after a fugitive in a safe house. But when the safe house is attacked, he finds himself on the run with his charge. Watch Safe House now.
A retired CIA agent travels across Europe and relies on his old skills to rescue his estranged daughter, who was kidnapped on a trip to Paris. Watch Taken now.
A seventeen-year-old aristocrat falls for a kind but poor artist aboard the luxurious, ill-fated R.M.S. Titanic. Watch Titanic now.
Transformers: Revenge of the Fallen (2009)
Sam Witwicky leaves the Autobots behind for a normal life. But when his mind is filled with cryptic symbols, the Decepticons target him and he is dragged back into the Transformers' war. Watch Transformers: Revenge of the Fallen now.
Take a look at the full selection of films streaming this month here.
For more news from AMC, sign up for the AMC Insiders Club.
Read More