Blog
Engagements From Elsewhere — Jason Segel Photobombs a Couple's Engagement Photos
Engagement photos are a beautiful way to showcase the promise between two people as they prepare to say "I do." And for one couple from Virginia, it's apparently a great way to meet your favorite actor.
Megan Monaco and her fiancé, Joe Fetrow, were posing for photos in Philadelphia ahead of their planned wedding next year when, according to Today.com, they spotted Jason Segel, the creator and star of AMC's upcoming series Dispatches From Elsewhere, which is currently shooting its first season in Philly. Although the couple, who love Segel from his work on Freaks and Geeks and Forgetting Sarah Marshall, decided not to bother the former How I Met Your Mother star at first, when they saw him walking by a second time, they flagged him down.
To the couple's surprise, Segel not only stopped to say hello, but he also photobombed one of their pictures in the most delightful way possible. Talk about the City of Brotherly Love!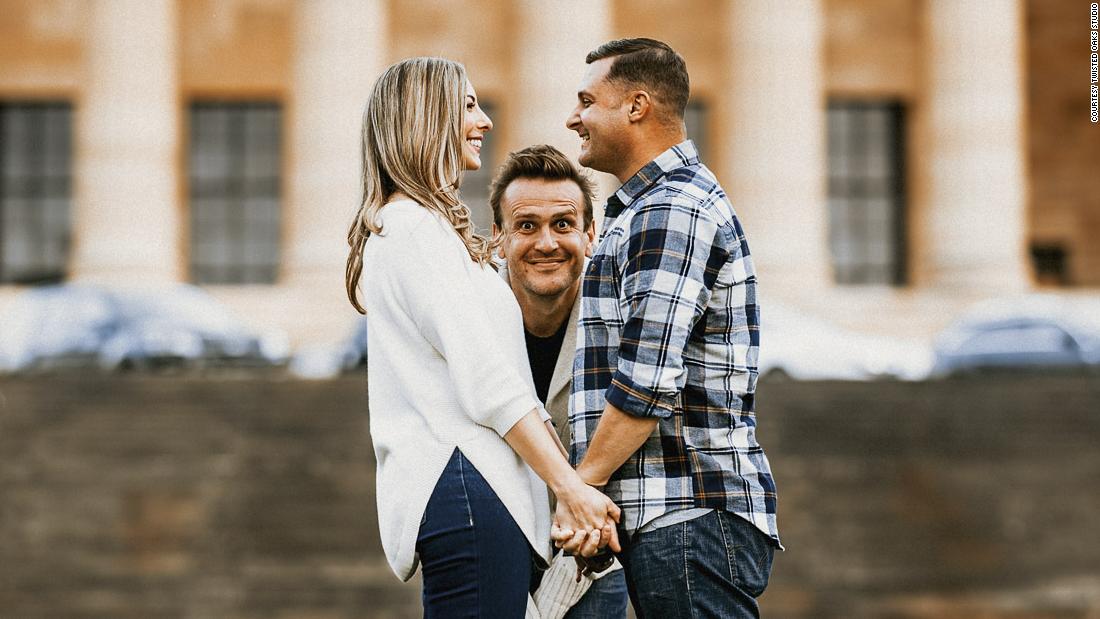 This chance meeting and unexpected moment of human connection are exactly the type of occurrences at the heart of  Segel's new series Dispatches From Elsewhere. The unique anthology series, which also stars Sally Field, Richard E. Grant, Andre Benjamin and Eve Lindley,  follows a group of ordinary people who stumble onto a puzzle hiding just behind the veil of everyday life. Together, they will come to find that the mystery winds far deeper than they ever imagined.
We think it's safe to say this couple never imagined their photoshoot would turn out like this.
For more on Dispatches From Elsewhere and all the latest AMC news, sign up for the AMC Insiders Club.
Read More