Press
AMC Greenlights Documentary Series James Cameron's Story of Science Fiction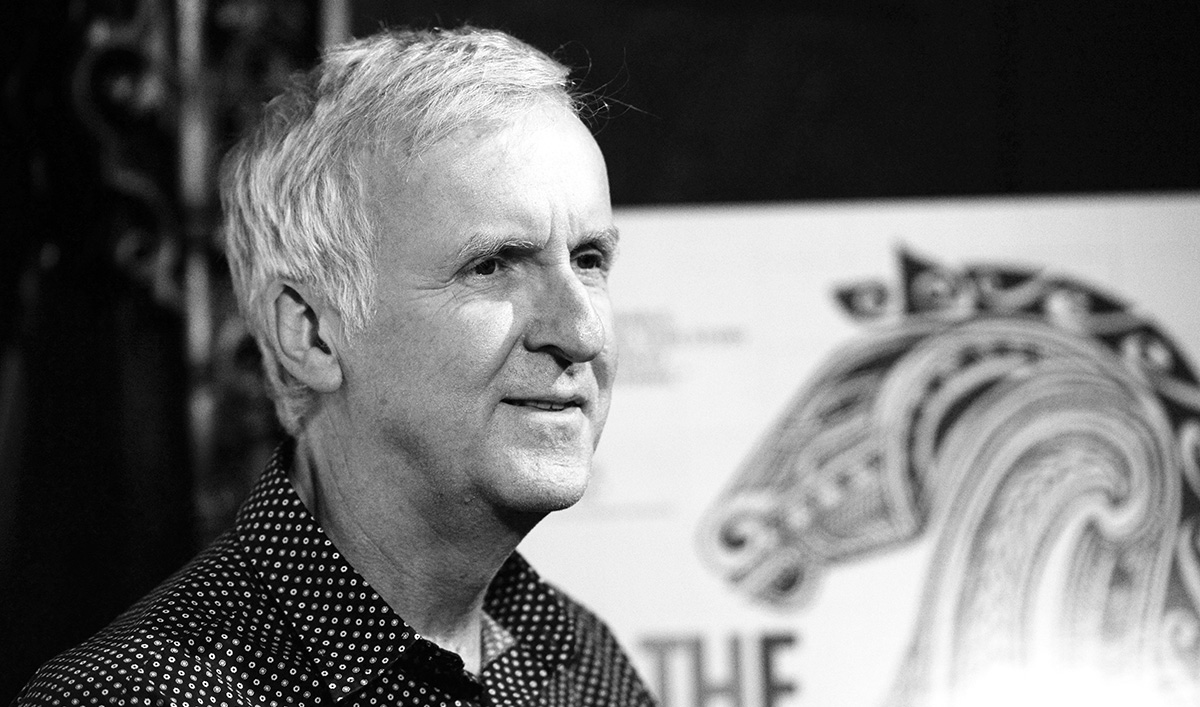 AMC announced today from the Television Critics Association (TCA) Press Tour that it has greenlit a new documentary series, James Cameron's Story of Science Fiction (Working Title), from James Cameron, the acclaimed filmmaker behind legendary sci-fi films The Terminator, Aliens, The Abyss, Terminator 2: Judgement Day and Avatar. The series explores the evolution of sci-fi from its origins as a small genre with a cult following to the blockbuster pop-cultural phenomenon we know today. It will consist of six one-hour episodes and debuts on AMC in 2018.
From Star Wars and Avatar to The Hunger Games and The Walking Dead, sci-fi has become a cornerstone of pop culture. In each episode of James Cameron's Story of Science Fiction, Cameron introduces one of the "Big Questions" that humankind has contemplated throughout the ages and reaches back into sci-fi's past to better understand how our favorite films, TV shows, books, and video games were born, and where the genre — and our species — might be going in the future. Cameron and his contemporaries, who have helped to fuel sci-fi's spectacular growth over the last several decades, debate the merits, meanings, and impacts of the films and novels that influenced them.
Before James Cameron became one of the most successful and accomplished filmmakers of his generation, he was a self-proclaimed "sci-fi nerd."
"When I was a kid, I basically read any book with a spaceship on the cover and I saw 2001: A Space Odyssey many, many times," said Cameron. "The movie inspired me to become a filmmaker. I liked the special effects, but I really loved the ideas and the questions behind them: How will the world end? Will technology destroy us? What does it mean to be human?"
"These are subjects sci-fi has never been afraid to tackle," added Cameron. "With this series, we are going back to the origins of sci-fi, following the DNA of these ideas back to the source. Without Jules Verne and H.G. Wells there wouldn't have been Ray Bradbury or Robert A. Heinlein, and without them, there wouldn't be Lucas, Spielberg, Ridley Scott or me. As a filmmaker who specializes in science fiction, I'm interested in exploring the struggles and the triumphs that brought these incredible stories to life and seeing how art imitates life, as well as how science fiction imitates and sometimes informs science."
"James Cameron is one of the great filmmakers of our time, and his films have literally defined the genre of science fiction for this generation, and generations to come," said Joel Stillerman, president of original programming and development for AMC and SundanceTV. "As we continue to pursue event documentary series at AMC that our viewers are passionate about, it's hard to imagine a better fit to explore the rich history of this genre than Mr. Cameron. He's a consummate entertainer, a scholar, and an explorer. We are incredibly fortunate to be working with him and the amazing team at Left/Right on this endeavor."
James Cameron's Story of Science Fiction is produced by Left/Right. Executive producers are James Cameron, Maria Wilhelm, Ken Druckerman and Banks Tarver. Seattle's Museum of Pop Culture (MoPOP), which houses the Science Fiction and Fantasy Hall of Fame, is consulting on the series.
To receive the latest updates on James Cameron's Story of Science Fiction, sign up for the AMC Weekly.
Read More