Blog
20th Anniversary of AMC FearFest Hosts More Horror Movies Than Ever Before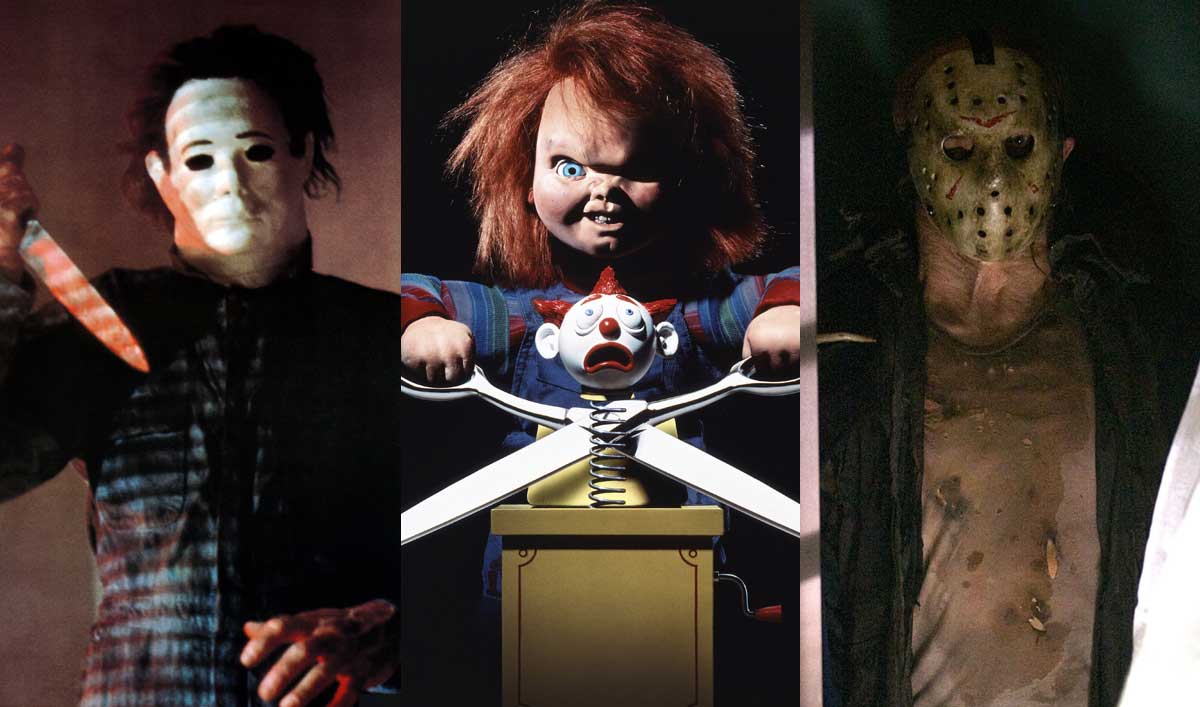 To mark the 20th anniversary of AMC FearFest, the network will offer the largest collection of horror and genre film titles in its history. AMC FearFest, which provided a launching pad for The Walking Dead when the show premiered in 2010, will feature more than 400 hours of horror and genre programming, including 11 iconic horror franchises; an 88-hour, six-season catch-up marathon of every episode of The Walking Dead; an all-new, two-hour The Walking Dead: The Journey So Far retrospective special on October 16 and the highly-anticipated The Walking Dead Season 7 premiere on October 23.
AMC FearFest runs on AMC for 19 days, from Thursday, October 13 through Halloween night on October 31.
"Movies have always been at the core of AMC and, for 20 years, AMC FearFest has given us the opportunity to serve some of the most passionate and engaged movie fans of all – fans of the horror genre," said Tom Halleen, executive vice president of programming and scheduling for AMC and SundanceTV.
This year's exclusive television franchises include:
Halloween: The original Halloween 1-5 (1978-1989), Halloween (2007) and Halloween II (2009).
A Nightmare on Elm Street: The original A Nightmare on Elm Street 1-5 (1984-1989), Freddy's Dead: The Final Nightmare (#6, 1991), Freddy vs. Jason (2003), and A Nightmare on Elm Street (2010).
Friday the 13th: The original Friday the 13th Parts I-VIII (1980-1989), Jason Goes to Hell: The Final Friday (Part 9, 1993), Jason X (Part 10, 2001), and Friday the 13th (2009).
The Amityville Horror: The original The Amityville Horror (1979), Amityville II: The Possession (1982), Amityville 3 (1983), and The Amityville Horror (2005).
The Exorcist: The original The Exorcist (1973) and Exorcist II: The Heretic (1977).
The Omen: The original The Omen (1976), Damien: Omen II (1978), Omen III: The Final Conflict (1981), Omen IV: The Awakening (1991).
Alien: Alien (1979), Aliens (1986), Alien 3 (1992), Alien: Resurrection (1997).
Chucky: Child's Play 2 (1990), Child's Play 3 (1991), Bride of Chucky (1998) and Seed of Chucky (2004).
Tremors: Tremors (1990), Tremors 2: Aftershocks (1996), Tremors 3: Back to Perfection (2001), Tremors 4: The Legend Begins (2004).
Underworld: Underworld (2003), Underworld: Evolution (2006), Underworld: Rise of the Lycans (2009).
Stephen King: Cujo (1983), Carrie (1976, 40th anniversary), Silver Bullet (1985), The Graveyard Shift (1990), Dreamcatcher (2003), Thinner (1996, 20th anniversary), 1408 (2007), Children of the Corn II: The Final Sacrifice (1992), Children of the Corn III: Urban Harvest (1995).
Check out the full schedule here.
Read More