Press
Kevin Smith and Greg Grunberg Host Special Comic-Con Episode of New Talk Show Geeking Out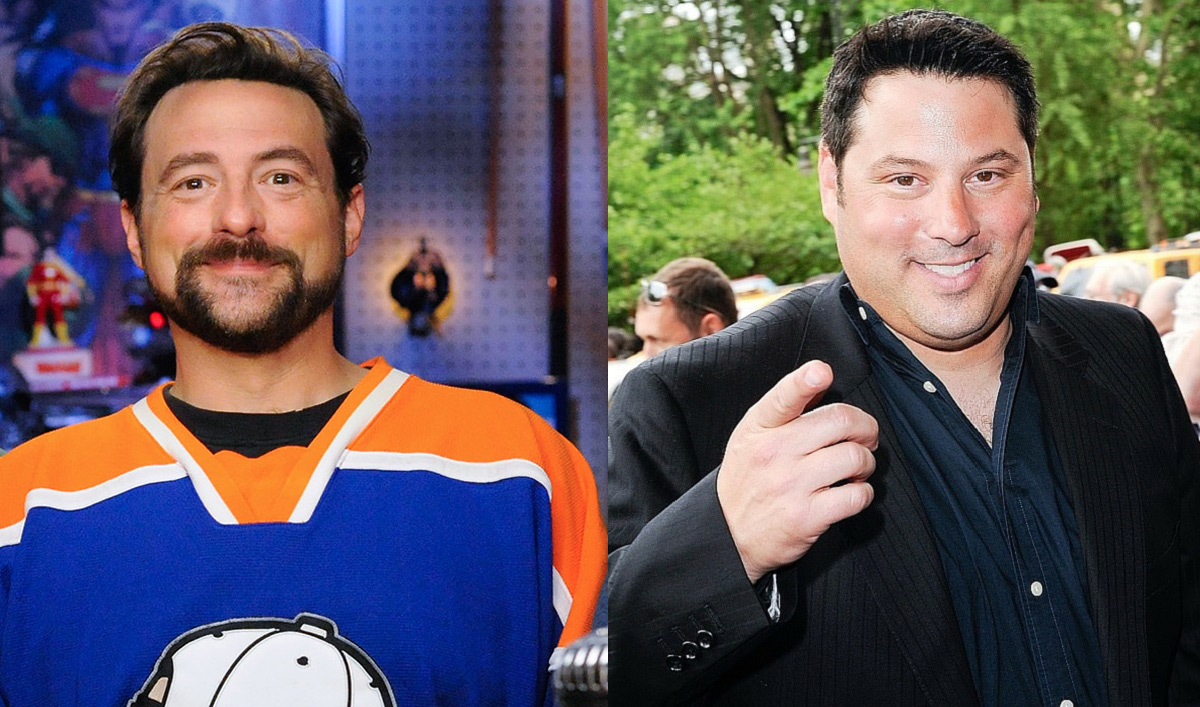 AMC announced today that new late-night talk show Geeking Out will premiere with a special episode focusing on all things Comic-Con® International: San Diego on Sunday, July 24 at 10/9c. Hosted by Kevin Smith and Greg Grunberg (Heroes, Lost, Alias, Star Wars: Episode VII – The Force Awakens and graphic novel Dream Jumper), the 30-minute show takes a timely look at pop culture through a fanboy lens and features talk, clips, celebrity interviews and out-of-the-studio segments.
In this special episode, Smith makes a pre-Comic-Con® pit-stop in Las Vegas to visit his friend Matt Damon and discuss the eagerly-awaited new installment of the Bourne franchise, Jason Bourne. Smith and Grunberg then head to San Diego to give viewers an all-access VIP pass through the convention, including a conversation with Oscar®-winning composer Michael Giacchino, who gives Grunberg a preview of Star Trek Beyond IMAX and a first-look at the live orchestra that will perform along with the film. Our hosts then hit the convention floor to chat with some of the biggest graphic novel creators and artists, and get an inside look at the other stars of Con culture: cosplayers.
To stay up to date with the latest news about Geeking Out, sign up for the AMC Weekly.
Read More