Press
AMC Receives Six WGA Nominations for Better Call Saul, Mad Men and Fear the Walking Dead "Flight 462"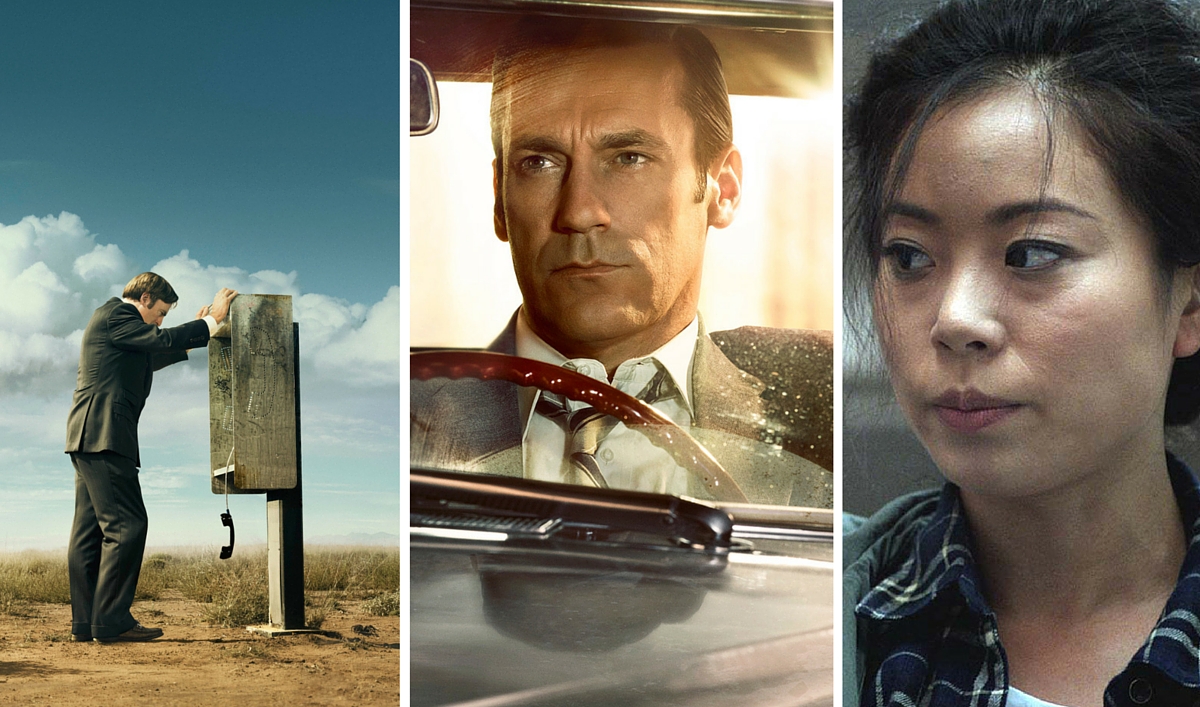 The Writers Guild of America has announced its 2016 nominations for outstanding achievement in television, and AMC was honored with six nominations for its original programming.
In the Drama Series category, Mad Men writers Lisa Albert, Semi Chellas, Jonathan Igla, Janet Leahy, Erin Levy, Tom Smuts, Robert Towne, Matthew Weiner, and Carly Wray are in contention for the final season of the series. Matthew Weiner, creator of Mad Men also received a nod in the Episodic Series category, for his writing on the series finale "Person to Person."
Better Call Saul writers Vince Gilligan, Peter Gould, Gennifer Hutchison, Bradley Paul, Thomas Schnauz, and Gordon Smith, are also in the running for the Dramatic Series category. The show's writers also received a second nomination in the New Series category, and showrunners Vince Gilligan and Peter Gould have been nominated in the Episodic Series category for the pilot episode "Uno."
AMC also received recognition for its new web series Fear the Walking Dead "Flight 462", with writers L. Signorino and Mike Zunic getting a nod for "Part 8" in the Short Form New Media – Adapted Category.
Winners will be announced at the 2016 Writers Guild Awards on Saturday, February 13, 2016, at simultaneous ceremonies in Los Angeles and New York City.
Read More