Photos
AMC Releases First-Look Photo From the New Drama Series Humans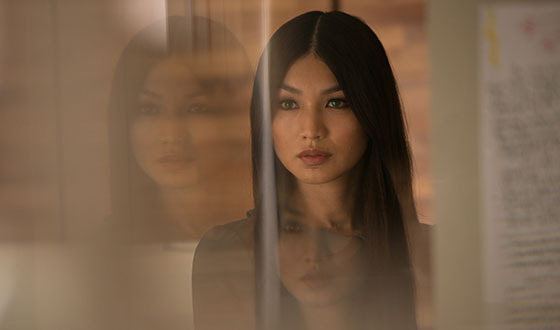 This morning, AMC released a first look photo at the upcoming series Humans, featuring Gemma Chan as Anita, an android servant known as a Synth.
Humans is set in a parallel present, where the latest must-have gadget for any busy family is a Synth – a highly-developed robotic servant eerily similar to its live counterpart. In the hope of transforming the way they live, one strained suburban family purchases a refurbished Synth only to discover that sharing life with a machine has far-reaching and chilling consequences.
Humans stars William Hurt (A History of Violence, Damages), Katherine Parkinson (The IT Crowd, The Honourable Woman), Tom Goodman-Hill (The Devil's Whore, Mr Selfridge), Colin Morgan (Merlin, The Fall), Rebecca Front (The Thick Of It, Just William), Neil Maskell (Utopia, The Mimic) and Gemma Chan (Dates, Fresh Meat).
Humans is produced by Kudos (Utopia, Broadchurch, The Hour) in association with Matador Films (Real Humans) and will premiere on Channel 4 in the UK and AMC in 2015.
Read More