Press
Director David Dobkin (The Judge, Shanghai Nights) to Helm Martial Arts Drama Badlands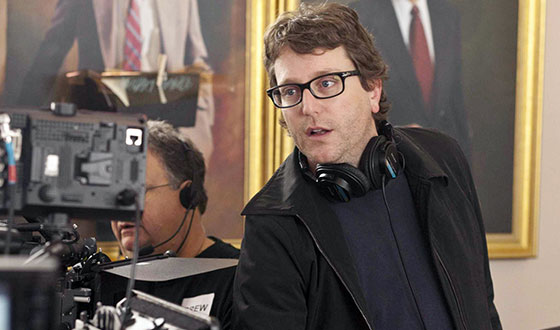 It's official: David Dobkin, who directed The Judge, Wedding Crashers, The Change-Up, and Shanghai Knights, has joined AMC's upcoming martial arts drama Badlands (working title) as series director and an executive producer. Badlands is set to be a genre-bending martial arts series very loosely based on the classic Chinese tale "Journey to the West," in which a great warrior and a young boy embark on a journey across a dangerous land to find enlightenment.
The project was created by writers/show runners Al Gough and Miles Millar, of Shanghai Noon and Smallville fame. They'll serve as exec producers along with Oscar-Nominated producers Stacy Sher and Michael Shamberg (Pulp Fiction, Contagion) and master martial arts filmmakers Daniel Wu (Tai Chi Zero) and Stephen Fung.
"I am thrilled to be directing Badlands," Dobkin said. "Aside from the amazing group of people I get to work with – everyone at AMC, plus Stacy and Michael, and Al and Miles for the second time – it's a brilliant, visionary project that finally gives the fan-boy in me something to dig my teeth into."
Emily Beecham (28 Weeks Later, The Village), Sarah Bolger (The Tudors, In America) and Oliver Stark (The Adventurer: The Curse of the Midas Box, My Hero) have also joined the cast as series regulars.
AMC has ordered six, one-hour episodes. Eager fans can look forward to the premiere in late 2015 or early 2016.
Read More