Press
AMC Joins With Kudos, Channel 4 and Xbox Entertainment for New Sci-Fi Series Humans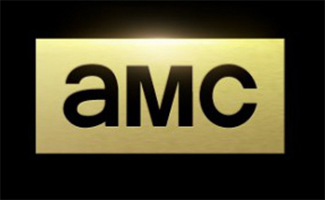 Today, AMC, Kudos and Channel 4 announced a new co-production deal for the bold and ambitious drama series Humans, which is set to start filming this fall.
Humans is set in a parallel present where the latest must-have gadget for any busy family is a 'Synth' – a highly-developed robotic servant eerily similar to its live counterpart. In the hope of transforming the way they live, one strained suburban family purchases a refurbished Synth only to discover that sharing life with a machine has far-reaching and chilling consequences.

"Humans is that rare sci-fi series that puts the emphasis squarely on the character aspect of the story, and explores the emotional impact that will come with an increasingly blurry line between human and machine. We're thrilled to be working with Kudos and Channel 4, both of whom have shown a long-standing commitment to smart, and deeply original drama series," said Joel Stillerman, Executive Vice President, programming, production and digital content for AMC.
Kudos and Channel 4 report, "We would like to welcome AMC on-board in a deal which reflects our continued commitment to this ambitious, highly original new drama. AMC has produced some of the most exquisitely crafted, ground-breaking, talked about television in recent years and the prospect of working together to deliver a drama of genuine scale and originality to the screen is enormously exciting. We would like to take the opportunity to thank Xbox Entertainment Studios (XES) for being a strong advocate and partner on this project. We look forward to seeing what lies ahead for the talented team there."
"I am proud of the work we have done shepherding Humans to this point, as well as facilitating and ensuring a smooth transition for our friends at Kudos/Shine and Channel 4," said XES President Nancy Tellem. "We couldn't be more optimistic about Humans' long-term future at AMC."
Humans will be made by Kudos (Utopia, Broadchurch, The Hour) in association with Matador Films (Real Humans) for broadcast on Channel 4 and AMC in 2015. Executive producers are Jane Featherstone (Broadchurch, Utopia, The Hour) and Derek Wax (The Hour, Occupation, Lip Service) for Kudos, with Chris Fry (The Smoke) set to produce for Kudos and Henrik Widman and Lars Lundström set to produce for Matador Films.  Humans is adapted by Sam Vincent and Jonathan Brackley (Spooks, Spooks: The Greater Good), from Real Humans, the original Swedish production from Sveriges Television (SVT) and Matador Films. Distribution will be handled by Shine International.
Read More