Press
Follow the Cast and Crew of Low Winter Sun on Twitter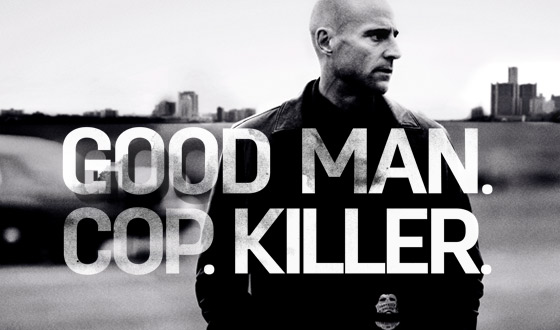 If you're a fan of Low Winter Sun, you likely already know that you can get all of the latest news and information about the show by following Low Winter Sun on Twitter at @LowWinterSunAMC. But did you know that you can also stay connected to the cast and crew by following them individually? James Ransone (Damon Callis), Ruben Santiago-Hudson (Lt. Charles Dawson), Sprague Grayden (Maya Callis), Kimberly J. Brown (Shana Taylor) and James Harvey Ward (Michael) are all on Twitter; as well as Ernest Dickerson, Director of Episodes 1 and 2. Check out a few of their more memorable tweets:
And so begins the facial hair growing. #lowwintersun #goatee #cantgrowarealbeard #genetics

— James Ransone (@jamesransone) April 10, 2013
First week of shooting LOW WINTER SUN was amazing. Incredible cast and crew! All class from the top on down. Premieres 8/11. Don't miss it.

— Ruben Santiago-Hudson (@RSANTIAGOHUDSON) May 4, 2013
Last day of shooting tomorrow. I'm so thrilled 4 #LowWinterSun 2 air. Hope u enjoy it as much as we enjoyed making it! #LifeIsGood

— Sprague Grayden (@Rspragueg) August 2, 2013
10pm West coast! Lets go! #LowWinterSun who's got questions? #livetweet @LowWinterSunAMC

— Kimberly J. Brown (@OfficialKJB) August 11, 2013
@LowWinterSunAMC should be watched tonight for @jamesransone goatee if for no other reason….it's magic I tell you! @AMC_TV

— James Harvey Ward (@JamesHarveyWard) August 11, 2013
Thanks to everyone who tuned into last night's "Low Winter Sun" premiere. Hope you enjoyed the show.

— Ernest Dickerson (@https://twitter.com/Cinemaniac625) August 12, 2013
Low Winter Sun airs Sundays at 10/9c following Breaking Bad on AMC.
Read More