Uncategorized
Q&A – Kiernan Shipka (Sally Draper)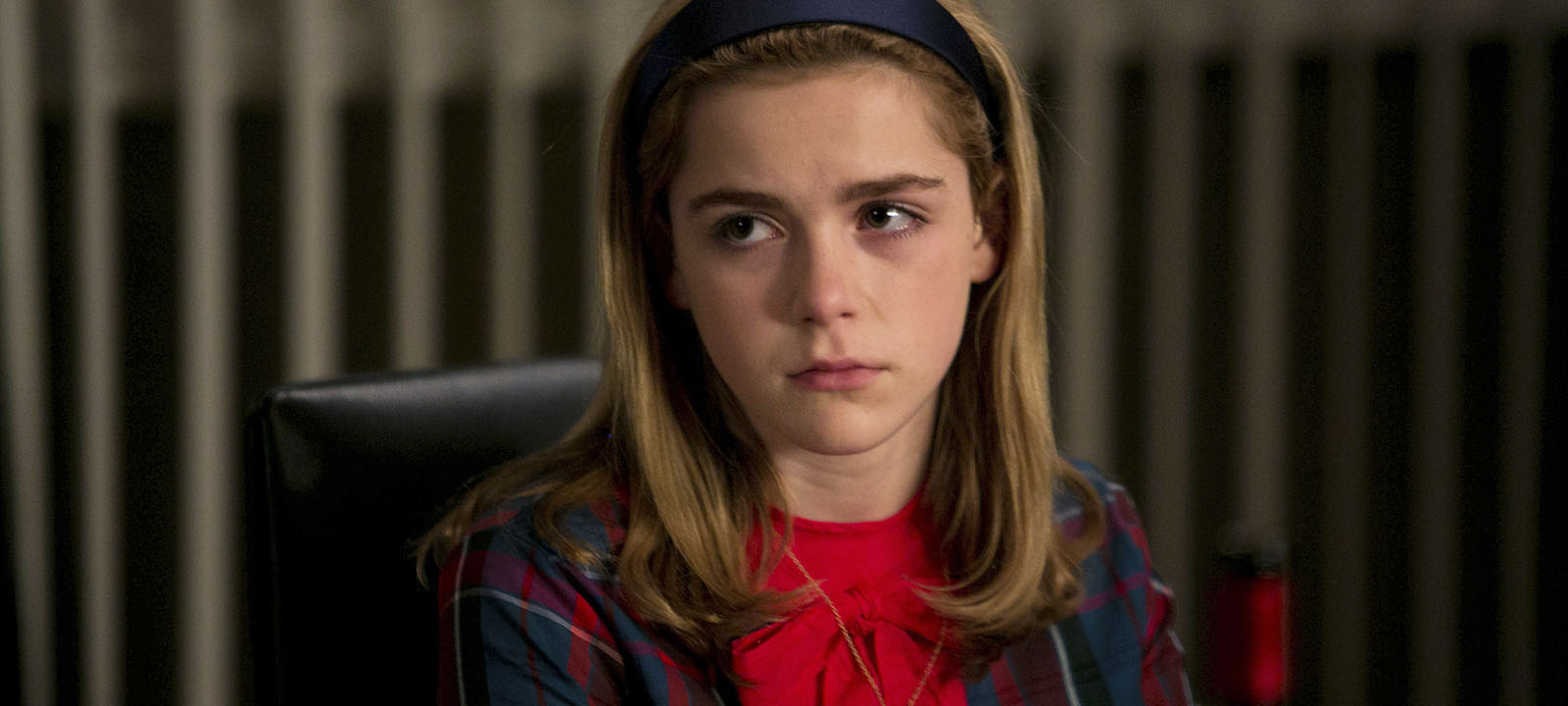 In this interview, Kiernan Shipka (Sally Draper on AMC's Mad Men) talks about growing up on the set and her character's most shocking moment.
Q: You're 13 now! Did you celebrate your birthday on set?
A: I didn't have my birthday on set because we weren't filming at the time. But, usually they do and it's always fun. They got me a cake — that was nice.
Q: Now that you're officially a teenager, are you allowed to watch the full episodes?
A: When I started out, I wasn't allowed to watch episodes of the show… Now, I read the scripts and I go the table reads and I read the storylines, but I still don't sit down and watch every episode.
Q: Do you ever go back and watch the early episodes where you're a little kid? What's that like?
A: It's actually really fun for me to look back at old episodes. I look so teeny, and it's really weird but it's cool.
Q: Do you think being on Mad Men has made you grow up faster?
A: No, I think it's my personality is just more of a mature personality. I think that's my persona, but I don't think that has anything to do with the show. I definitely act mature on set, but I don't think it's altered me or the way I talk to people… I just, you know, do my thing.
Q: Trouble seems to find Sally… What's the most shocking thing Sally has done over the seasons?
A: All of Sally's moments combine to make her such a special character, and I think a lot of things were shocking to the audience. In "The Beautiful Girls," when she was running down the hallway, it was a great scene in many aspects… That was a definitely a big episode.
Q: That's the one where Sally runs from Don's office down the hall and into Megan's arms?
A: Yes. That was the kind of an angry side of Sally that we didn't really see a lot before that.
Q: Do you prefer playing angry Sally or sweet Sally?
A: Drama is always much more fun. The bigger and more emotional and more challenging, the better for me as an actor. It's just definitely harder, but that's what makes it more fun and interesting. I mean, as a viewer, I would probably want Sally to get better and kind of live through her troubled childhood, but as an actor, I kind of want everything to be dramatic.
VIDEO: Inside Episode 610, "A Tale of Two Cities"
Q: How do emotional scenes affect you off set?
A: Whenever I'm doing a scene, I just have to make sure I get into the character enough and really perform it to my fullest, whether it's one line or a major scene… I think every scene counts.
Q: You're very into fashion in your real life. Do you ever talk about style with any of your co-stars?
A: January Jones and I talk a lot about fashion… We have a lot of fun talking about that kind of stuff together, like what we're going to wear to certain things and events. I would definitely say that January is my fashion buddy on set.
Q: What's your personal style?
A: My personal style is sort of mod, like high boots and shift dresses. I love patterned tights. My style is always changing too. Like one month it'll be one thing and the next month it'll be something else.
Q: Do you sew any of your clothes yourself?
A: I don't really know how to sew… I had a sewing machine downstairs and I sort of tried, but it didn't quite work out. But I'll probably come back to it at some point. It's an art. I'm very impressed by people who are good at.
Q: You got to keep a pair of Sally's go-go boots. Do you ever wear them out?
A: I wear them out occasionally, but they're pretty intense, so I have to wear them with things that are really simple. When I'm maybe going out to a fun dinner or a party. It was definitely a big score.
Click here to read an interview with January Jones, who plays Betty Francis on AMC's Mad Men.
Read More