Uncategorized
Q&A – Jessica Pare (Megan Draper)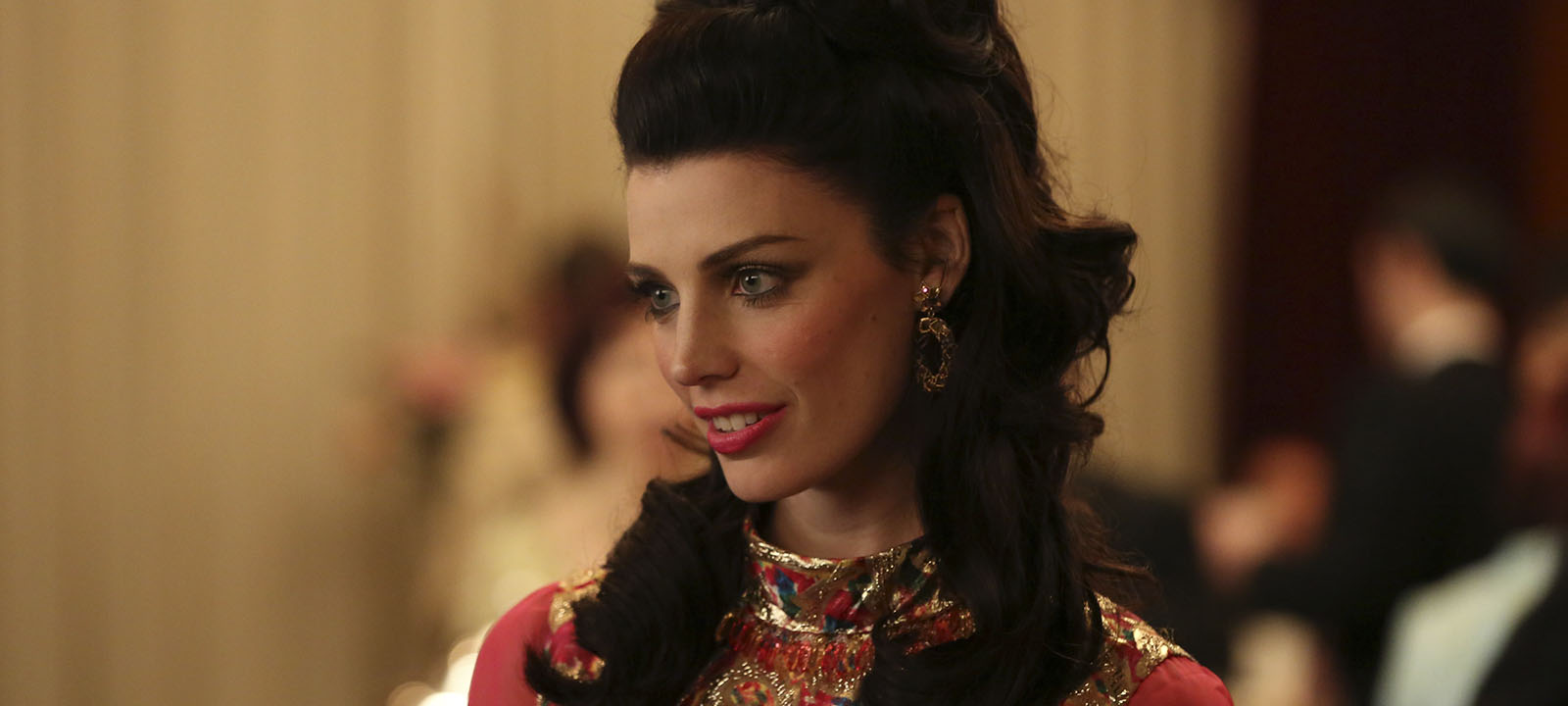 In this interview, Jessica Pare, (Megan Draper on AMC's Mad Men) reveals how she feels about "the old Don" and why her character isn't the "easy choice."
Q: How have you been handling the success from the show?
A: It's been fantastic! First of all, it's been great to have access to the scripts and the people who are such big fans of the show. It's made meeting and auditioning a lot more fun. I've also had the opportunity to do…a couple of tour dates with The Jesus and Mary Chain singing…and I sang in front of 10,000 people the first night.
Q: How's your single "Zou Bisou Bisou" doing? Do you own a copy yourself?
A: I have a bunch. [Laughs] To be fair, I haven't listened to it. I haven't really needed to. It's still really cemented up in there. I saw about six months ago that it was number one on the world music charts, which was definitely unexpected.
Q: Fans were initially skeptical when Don married his secretary. How has the feedback about Megan changed?
A: I think understandably when Don proposes to Megan at the end of Season 4, people were sort of disappointed that he'd made the apparently easy choice. But we didn't know anything about Megan, so as her character has developed, we see that it's not so cut and dried… She's actually seemingly a great choice.
Q: Don and Megan have a complicated relationship. Where do you stand on it?
A: It's ever evolving… I think they are happy in the very beginning. Matthew Weiner was quoted somewhere as saying that they are two sides of the same person, but the problem with that is that person is Don. So when she splits off and decides to pursue her passion, there's a distancing that happens.
Q: Megan and Don seem to be in a constant tug-of-war over their different paths in life. What advice would give to someone in Megan's shoes?
A: I think we're all engaged in that every moment of every day. How can I get to do what I want to do while maintaining the balance of the universe as a whole? Like, how do I eat this donut and also fit into my jeans? How can I have a career and also have a home life? I wish I had advice.
VIDEO: Inside Episode 608, "The Crash"
Q: Your character gets to wear so many amazing dresses. Do you have a favorite?
A: There are so many. It's all a blur. There was a black-and-white houndstooth coat and dress that I really, really loved. Though I don't own anything like that, if, say, anybody wanted to get it for me, that would be fine. [Laughs]
Q: You're actually French-Canadian. Did you give Julia Ormond and Ronald Guttman any tips to perfect their accent?
A: I did actually because I'm from Quebec and Ronald is Belgian, I believe, and Julia is English. So I gave them a few ideas…. I love any time that I get to speak French because I don't get to do it that often… It's difficult when you're living in the States and you have nobody to speak it with because you lose it really quickly.
Q: When Don gets solicited at the bar at the end of Season 5, what was your reaction? Did you worry, that was the beginning of the end for Megan?
A: Definitely… I am really attached to Megan now. I really love her so much. [Laughs] So, there's a part of me that's like, "How could you do that to Megan?"
Q: Some fans are excited at the thought of Don returning to his old ways. What were your thoughts?
A: I'm a fan that plays Megan Draper. [Laughs] So, not really. I'm not that excited to see if the old Don is coming back.
Click here to read an interview with Jon Hamm, who plays Don Draper on AMC's Mad Men.
Read More