Uncategorized
Q&A – January Jones (Betty Francis)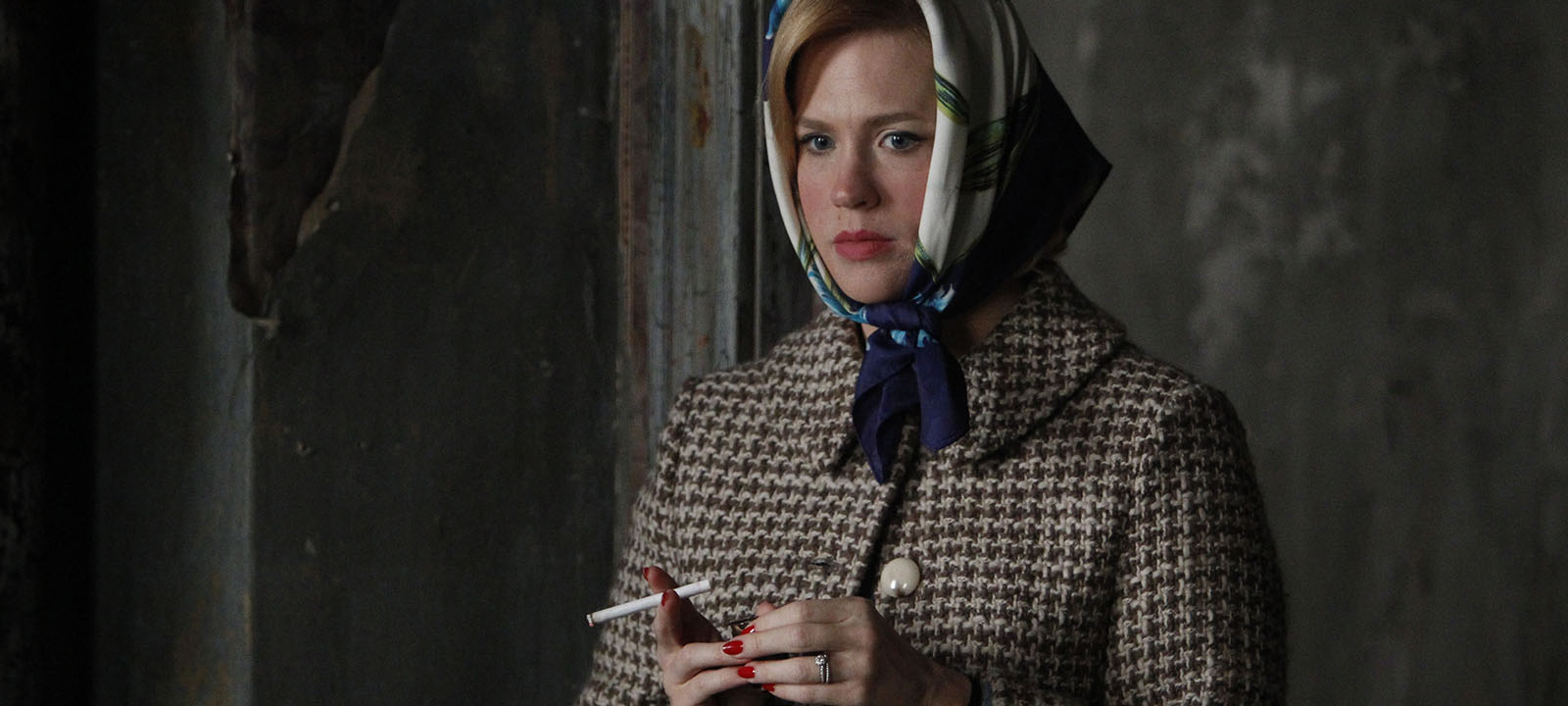 In this interview, January Jones, (Betty Francis on AMC's Mad Men) discusses parenting and her character's capacity for change.
Q: How did the public's reaction to Betty change after her challenges in Season 5?
A: She became much more sympathetic when she got bigger. I think people liked her again, which I find very interesting… When she's, you know, trying to be independent or to better her own life, people have a negative response to it. So, it seems like a very un-modern approach… I find it very confusing at times.
Q: Matthew Weiner says one of the themes of Season 6 is whether or not people can really change. Where do you stand on that?
A: I think it's very difficult to change, and I think that's what makes all these characters so interesting is that everyone can relate to the flaws in each character and the desire to change.
Q: Yet Betty's life is really different now than it was in Season 1. What does that say about her ability to change?
A: Each season I think she's a little bit different, and she really does make an effort to do that. If she can't change herself, she's trying to change her circumstances… I just think she's one of those people where she's never going to be truly satisfied and will kind of have that character flaw where she's always wanting what she doesn't have.
Q: Who do you think has a better chance of lasting happiness, Don or Betty?
A: Betty. Definitely. I think there's too much baggage in Don's history for him to ever…know who he truly is or what role he's really playing in life. He marries the people he thinks he's supposed to be attracted to, and then isn't or loses interest. I think that Betty will have an easier time if she chooses to.
Q: Do you have a favorite Betty and Sally scene?
A: Now that Kiernan Shipka's becoming such a young woman and a really fine actress, I think that it's less of a mother-daughter situation than it is that we're friends… The last scene of the last season, where Betty is comforting Sally — that really warms your heart that Sally came to Betty when she got her period. I thought that was really very sweet… And it was fun for us to actually get to be nice to one another!
Q: Kiernan says that the two of you bond on the set over your love of fashion…
A: She's becoming quite the little fashionista. I've always thought of myself as someone who's been very into it, and now I'm going to her and asking her what's cool. [Laughs]
VIDEO: Janie Bryant on the Costumes of Episode 607, "Man with a Plan"
Q: Does it scare you knowing you'll have to parent your own pre-teen eventually?
A: I just feel very lucky that I have a boy. [Laughs] I was very hard on my own mother as a teenager… The world is already so different from when I was a kid, and 15 years from now, it's going to be even more different. And just having to deal with technological advances and things like that really freak me out. But I have a really sweet boy. He's got a really good heart, so maybe he'll be nice to me.
Q: What advice would you give Betty at this point in her life?
A: I don't know if any advice that I have would break through her walls of what she thinks she knows… One of the things that I do relate to with Betty is when someone says something, she sometimes goes the other way. [Laughs]
Click here to read an interview with Mad Men series creator Matthew Weiner.
Read More