Interviews
The Rifleman Q&A – Johnny Crawford (Mark McCain)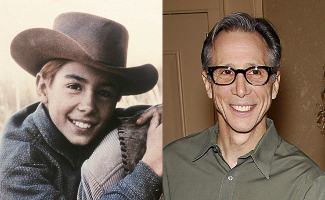 Actor Johnny Crawford, one of the last surviving cast members of The Rifleman which encores Saturday mornings on AMC, discusses life as a child actor in the '50s and how he got John Wayne's chaps.
Q: You were on the set of The Rifleman throughout your teens. How did that affect your upbringing?
A: For school, minors are required to study for a minimum of three hours a day so if we were shooting in the saloon, I may have been doing my schooling in the sheriff's office… I wasn't short on friends my own age either because I was invited to be a part of Mrs. Paul Henreid's Cotillion…and the members were children of people in the movie business such as Beau Bridges, his brother, Tom Harmon's daughter whom I dated for a time…and Dick Powell's daughter who was my first date.
Q: Did you look to Chuck Connors as a father figure or as an acting mentor while on The Rifleman?
A: Not really. I had great respect for him and I loved working with him but he was very different off screen. He was was incorrigible; a practical joker. It was fun all the time but he wasn't a good influence on me aside from his acting. He used a lot of four letter words and he was very imposing. He loved intimidating people. I got a kick out of him.
Q: You appeared with Chuck Connors in several other movies. Which was your most memorable experience?
A: We were in an episode of Guns of Paradise, a western in the early '90s and we were playing father and son again. That was fun. We were also in The Gambler. But the very first season [of The Rifleman] we were just so happy we were doing the show. I would get Chuck to ride horses with me. I remember the first time we were working at the 20th Century Fox Ranch, we rode up to the lake there and went camping.
Q: If you could go back and play a different character on The Rifleman who would it be?
A: The director. I would love to direct a western. I love taking photographs and I'm always fascinated with angles. Also, my father was a film editor and I have a talent for thinking of things that aren't always in a script.
Q: You, your brother and dad were all nominated for Emmys in 1959. How did the triple nomination resonate within the family?
A: It was very exciting! But we all lost so there were no hard feelings. Thank God we all lost! [Laughs] But we didn't really lose because we were nominated and all three of us have a plaque that said we were nominated for an Emmy award. That's just as good.
Q: You worked with John Wayne in El Dorado. How was working with such a legend?
A: It was a thrill. The director Howard Hawks introduced me to him… I was a callow young actor and he asked me questions about The Rifleman… His double was the one who gave me my chaps. John Wayne had worn them in several films and most prominently at the end of Red River. I would have gone there and done that job for free just to get those chaps! I still have them.
For more info on Crawford's acting (and music) career, visit the actor on Facebook.
Click here for a full schedule of The Rifleman on AMC.
Read More