Interviews
Q&A – Anson Mount (Cullen Bohannon)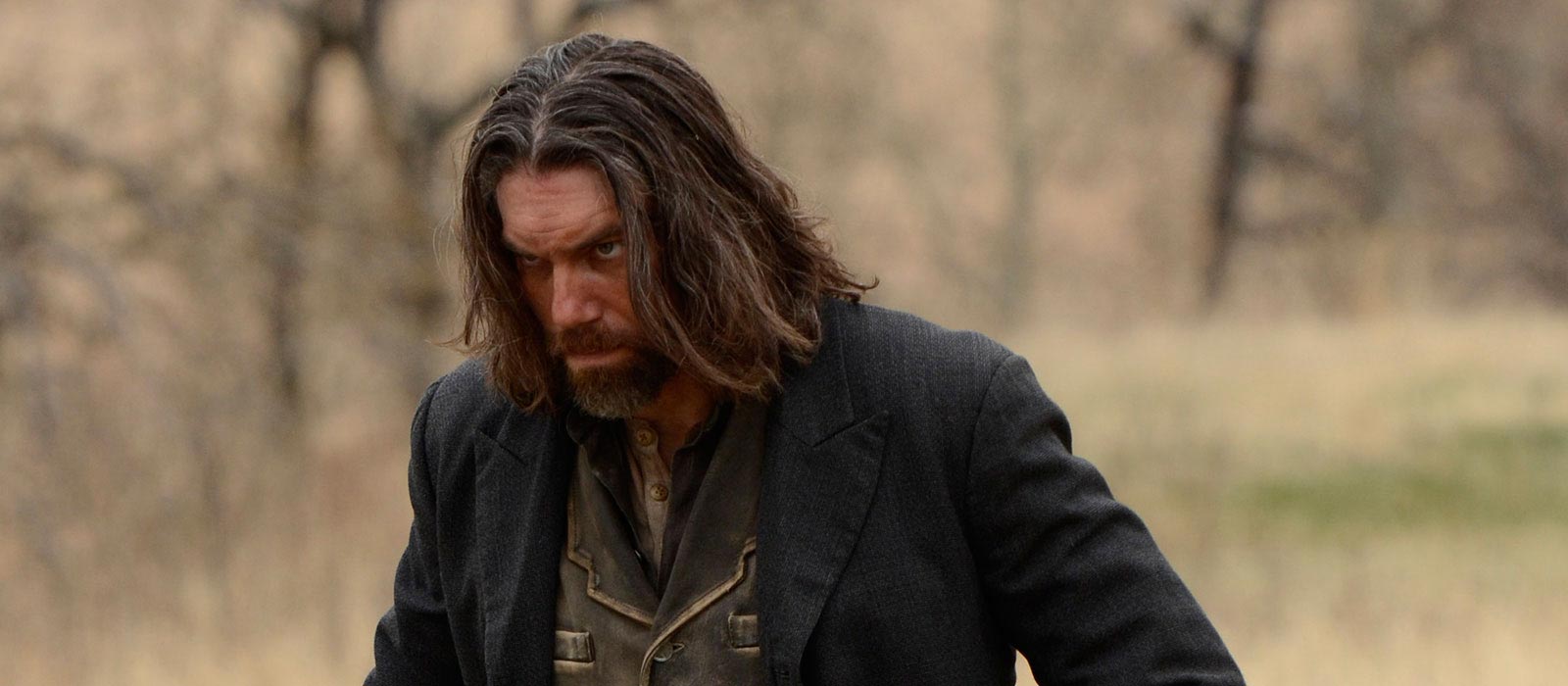 In this exclusive interview for AMCtv.com, Anson Mount, who plays Cullen Bohannon on AMC's Hell on Wheels, gets excited about Season 3 and talks about his Hurricane Sandy fundraising efforts.
Q: Hell on Wheels was picked up for a third season and got a new executive producer, John Wirth. Congrats! What's been your reaction?
A: I'm very excited about it. From what I understand, he's a hell of a leader and a hell of guy. We were emailing yesterday about our favorite bands, and I was like, "Oh, okay, we're going to like each other."
Q: What excites you the most about returning to the show?
A: First of all, I just love this job. It's my favorite job that I've had as a professional actor. I love getting paid to ride a horse. I love the amount of input that I get to have. And I'm excited to see, after the utter devastation at the end of Season 2, I'm interested to see where we start Cullen Bohannon. Everybody keeps asking me, "What's going to happen?" And I honestly don't know! [Laughs]
Q: In your time off from the show, you've been raising money for Hurricane Sandy relief — and your latest effort entails you running a marathon. Tell us more about how that came about…
A: About once a year, I do these long-distance relays with some friends of mine, and it takes about 27 or 28 hours to complete it. So this year, I approached them and said, "Hey, why don't we use this crazy thing we're doing and try to convince people to donate money?" One of the organizations I saw kicking ass [in the disaster areas] is Team Rubicon. It's a 501-C3 of veterans who use their experience in military organization and deployment to get into disaster areas and provide relief. I wanted to help them, so we started this online fundraiser…and we're now the number one online fundraiser for Team Rubicon.
Q: So this all started with you just going out to disaster areas to help out?
A: Yeah, the first weekend we went into Staten Island and that was pretty bad. And then the next day, my buddy siphoned about 60 gallons of gas out of his boat, and we took it down to the Rockaways… I can go do stuff with my hands, and I'm glad that I did. But I can also do more by helping to do some fundraising.
Q: There's also a Bohannon-themed dog collar being sold to raise money for storm victims…
A: Yeah, these people contacted me on my Facebook page who design dog collars. It's really cool — it's got little sheriff stars on it. I got the creators to pledge 50% of the proceeds to the Mayor's Alliance for NYC's Animals Wheels of Hope program, which is geared towards helping animals who were lost or injured during the hurricane.
Q: You've also been busy shooting an airplane thriller called Non-Stop, starring yourself and Liam Neeson. What's your role?
A: Liam Neeson and I both play air marshals and partners.
Q: What was it like to work with Neeson?
A: He's just such a genuine, down-to-earth, friendly guy who's in it for the right reasons. He's a human being first and an actor second, and I really like that. We had a lot of fun. We had a very protracted fight scene that left us both feeling like maybe we're getting too old for this kind of thing. [Laughs]
Q: I know you're a big Breaking Bad fan. What was your reaction to their Golden Globe nominations?
A: I wish everybody on that show could get a nomination because they all deserve it. In my opinion, that's the best TV show ever made. I just love it.
Click here to read an interview with Bryan Cranston, who plays Walter White on AMC's Breaking Bad.
Read More