Flashback Five – Michael Rooker's Best Movies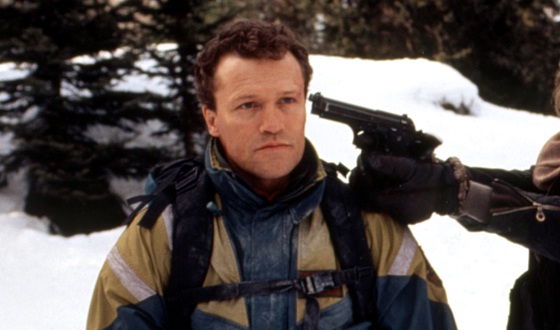 Long before you loved him as Merle on The Walking Dead, Michael Rooker was good at playing bad. With a movie career than spans 25 years, the Alabama native has worked alongside big stars (Sylvester Stallone, Al Pacino) and big directors (Oliver Stone, Alan Parker) — playing everything from outlaws to serial-killers. Even his good guys tend to walk a fine line between justice and jail-time. Want to see where Rooker's been at his best on the big-screen? Look no further…
1. Mississippi Burning (1988)
Rooker's turn as a hate-spewing good ol' boy who murders three civil rights workers is as riveting as it is repugnant. Embodying the Ku Klux Klan, Rooker will incite you to root for his comeuppance in this gripping '60s drama.
2. Eight Men Out (1988)
Fresh-faced Rooker plays first baseman Chick Gandil, the ringleader of the infamous 1919 Black Sox Scandal. Rooker's miscreant is tinged with just enough charm to understand his ability to persuade his teammates to throw the World Series for a group of gangsters.
3. Henry: Portrait of a Serial Killer (1986)
Viewers beware: Rooker's portrayal of real-life murderer Henry Lee Lucas is not for the faint of heart. The flick may be a small indie, but Rooker creates a character that is so evil, so chilling and so devoid of remorse that Henry was nominated for AFI's Top 100 Villains list.
4. Days of Thunder (1990)
Rooker's turn as NASCAR champion Rowdy Burns is probably his most recognizable big-screen role to date. It's also his most versatile. Rooker's understated performance — in an otherwise over-the-top action movie — makes his evolution from Tom Cruise's cocky nemesis to close friend both heartfelt and credible.
5. JFK (1991)
Rooker plays a member of Kevin Costner's team investigating the assassination of President Kennedy. Ostensibly, Rooker's continual questioning clarifies evidence for the audience. Then once his character's motives are revealed they make for a great surprise.
Honorable Mentions
1. Cliffhanger (1993)
Rooker not only plays a good guy this time around, but he also kicks some serious butt alongside buddy Sylvester Stallone.
2. Tombstone (1993)
Rooker feels like the real deal as the renowned outlaw-turned-lawman, Sherman McMasters in this historical Western.
3. Slither (2006)
Rooker takes the word "slimy" to new heights as a car salesman who hosts a deadly parasite that infects a small town.
4. Sea of Love (1989)
Rooker's temper poses a problem for Al Pacino when he hooks up with Rooker's ex-wife (Ellen Barkin). Fun stuff!
5. The Dark Half (1991)
Rooker first earned notoriety among from horror fans playing Stephen King's sheriff of Castle Rock in this adaptation directed by zombie auteur George Romero.

Read More