Robert Duvall, Shirley MacLaine, Sean Penn and Seven Other Stars With Impressive Debuts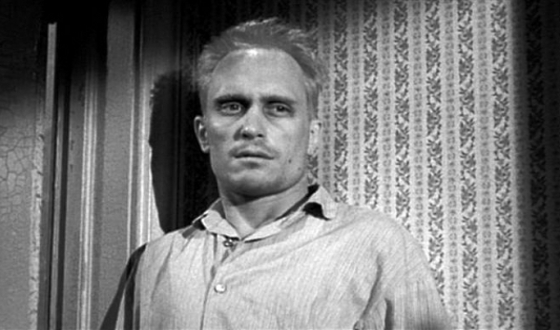 Most actors have a long crawl to the top of the marquis. Others get thrust into the spotlight on first try. It's hard to believe that Robert Duvall started with To Kill a Mockingbird or Shirley MacLaine in a Hitchcock pic, but they did. And they're not the only ones to start at the top. Check out these ten legends who debuted as stars and are still going strong.
1. Shirley MacLaine, The Trouble With Harry (1955)
MacLaine won a Golden Globe for Best New Star for her turn as a widow in Hitchcock's black comedy. She's since appeared in over 50 movies, garnering six Oscars nods (with one win) and the 78-year-old actress shows no signs of slowing down.
Next up: The Secret Life of Walter Mitty, with Ben Stiller
2. Robert Duvall, To Kill a Mockingbird (1962)
Duvall was so committed to embodying Boo Radley that he spent two months out of the sun. His dedication paid off. Since then, he's racked up four Golden Globes and an Oscar while gracing the big screen in some of the greatest movies of all time (The Godfather, True Grit, Apocalypse Now).
Next up: Jack Reacher, with Tom Cruise
3. Julie Andrews, Mary Poppins (1964)
One of the most stellar movie debuts is this one by Andrews, who won an Academy Award for playing the world' most famous singing nanny. She went on to star in more musicals (The Sound of Music) and showed that she was more than a pretty voice with a bawdy role in husband Blake Edwards' 10.
Next up: Enchanted 2, with Amy Adams.
4. Barbra Streisand, Funny Girl (1968)
Like Andrews, Streisand proved to be worth her weight in Oscar gold, taking home the industry's most prized statuette in this Fanny Brice biopic. Streisand later made the move to drama, eventually taking the reigns as director too for acclaimed flicks like The Prince of Tides.
Next up: The Guilt Trip, with Seth Rogen
5. Jessica Lange, King Kong (1976)
Lange had only modeled prior to snagging the coveted role of King Kong's love interest. But it didn't take long for her to make her mark in Hollywood. In 1982, she became the first actress in 40 years to be nominated for two Oscars in the same year — Best Actress (Frances) and Best Supporting Actress (Tootsie).

Next up: Thérèse, with Elizabeth Olsen
6. Jamie Lee Curtis, Halloween (1978)
Curtis' debut in John Carpenter's classic led to a slew of horror flicks, making Curtis the reigning scream queen of the era. Later, she broke free of typecasting with comedies like Trading Places and A Fish Called Wanda. But she has always remained loyal to the movie franchise that made her a household name.

Next up: Another Halloween sequel?
7. Sean Penn, Taps (1981)
Timothy Hutton may have been bigger in the '80s but newcomer Sean Penn stole the show. Better yet, Penn then went from the young cadet here to stoner Jeff Spicoli in Fast Times at Ridgemont High the year after. These days, Penn's versatility makes him one of the most respected in the biz.
Next up: Gangster Squad, with Ryan Gosling
8. Anna Paquin, The Piano (1993)
At age 11, Paquin became the second youngest Oscar winner. But unlike many child actors, Paquin has managed to stay above the fray of scandal and build a career over the last 20 years that has included both critical (Hurlyburly) and commercial (X-Men franchise) successes.
Next up: Straight A's, with Ryan Phillipe
9. Kate Winslet, Heavenly Creatures (1994)
The British actress had appeared in several TV series prior to Peter Jackson's cult hit. Some thought that playing a homosexual teenager would jeopardize her career. Instead, two years later, Winslet was starring in one of the biggest blockbusters of all time: Titanic.

Next up: Movie 43, with an all-star cast
10. Natalie Portman, The Professional (1994)
At the age of twelve, Portman wowed critics with her performance as a young girl who befriends a professional hit man. Like Paquin, Portman is another child actor who proved good on her initial promise and is now one of the most sought-after actresses in the world, thanks in no small part to her recent effort in Black Swan.
Next up: Knight of Cups, with Christian Bale
Don't miss one of the greatest movie debuts of all time, Robert Duvall in To Kill a Mockingbird, Tue., Nov. 20 at 8/7c.
Read More