Uncategorized
12-12-12 The Concert For Sandy Relief to Aid Hurricane Sandy Victims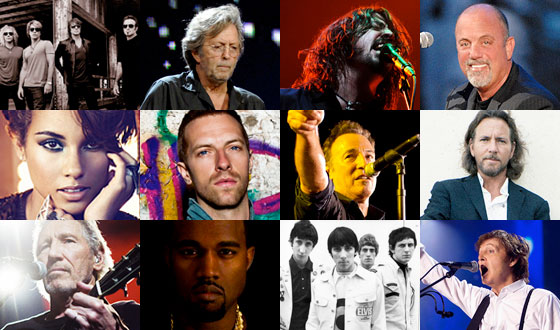 As the region continues to recover from the damage left behind by Hurricane Sandy, there still remains the task of rebuilding both infrastructure and thousands of shattered lives touched by the devastation. In order to help, artists such as Bon Jovi, Billy Joel, Alicia Keys, Paul McCartney, Bruce Springsteen and the E Street Band, Roger Waters, Kanye West, The Who, Dave Grohl and Eddie Vedder are coming together for a fundraising concert.
Clear Channel Media and Entertainment, The Madison Square Garden Company, and The Weinstein Company — the same group that produced and sponsored the historic 9/11 benefit "The Concert for New York City" — have joined forces to present 12-12-12 The Concert For Sandy Relief. This event presents a chance to provide support to communities as they face both short and long-term issues.
This special one night only live music event will occur on Wed., Dec. 12 at Madison Square Garden in New York City. In addition to those mentioned above, more artists in the all-star lineup will be announced soon.
All proceeds from the concert will go directly to the Robin Hood Relief Fund, helping the entire tri-state area get back on its feet by providing essentials like housing, food, and cash disbursements to families and communities that need it most.
• For more details and info, check out the 12-12-12 website
• For event updates, be sure to like the 12-12-12 Facebook page
• Spread the word on Twitter using this hash tag: #121212concert
The concert is being produced by James Dolan, Executive Chairman of The Madison Square Garden Company; John Sykes, President of Clear Channel Entertainment Enterprises; and Harvey Weinstein, Co-Founder and Chairman of The Weinstein Company.
Tickets for 12-12-12 The Concert For Sandy Relief are on sale on Mon., Dec. 3.
Read More