Uncategorized
Q&A – Ben Esler (Sean McGinnes)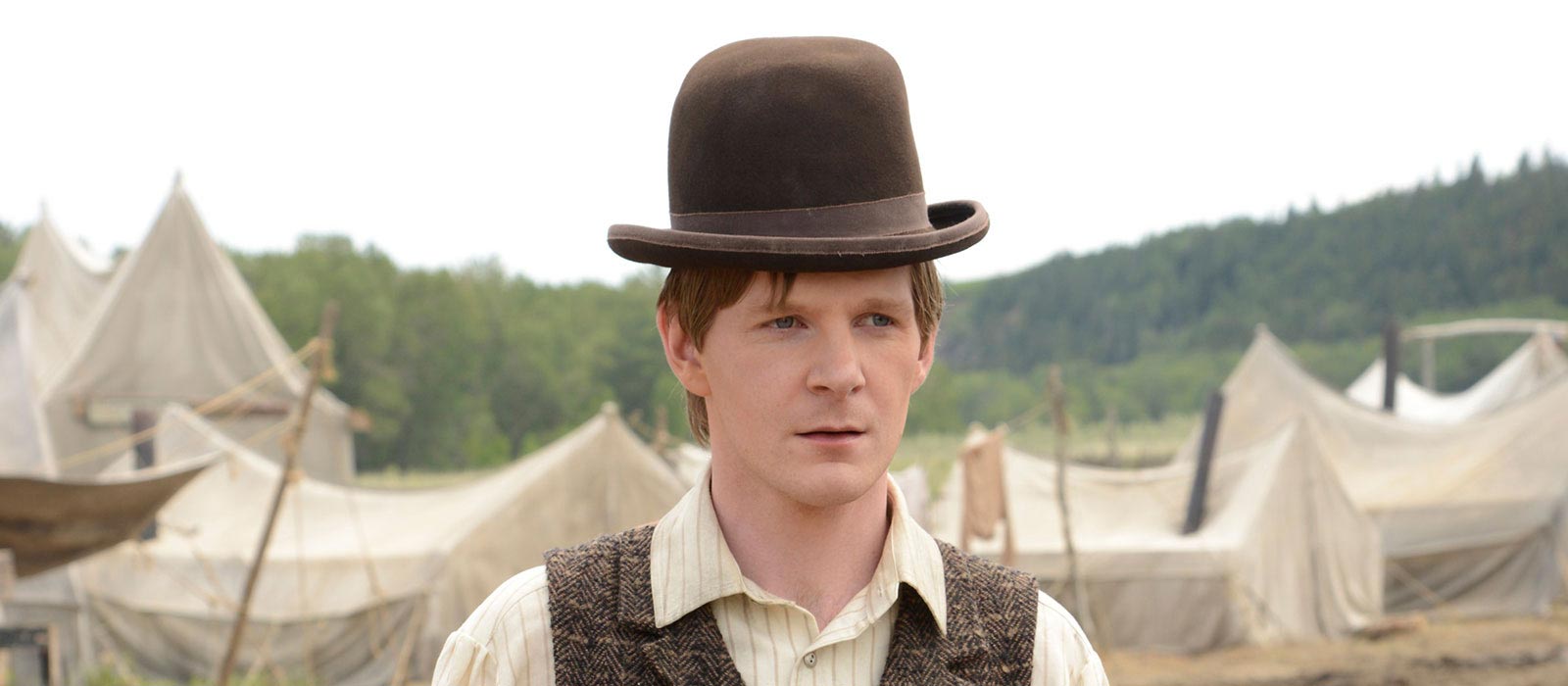 In this exclusive interview, Ben Esler, who plays Sean McGinnes on AMC's Hell on Wheels, reveals what Season 2 scene was on his "actor's wish list" and speculates about what happened to Season 1's Magic Lantern.
Q: Sean and Mickey are more at odds this season. How does that affect your relationship with your co-star?
A: Phil [Burke] and I befriended each other right away on the pilot, and I think we've kind of felt all along like we were in this together. It's nice for us to have story lines that incorporate other characters in a more detailed way, but we are still thick as thieves in real life.
Q: What's the most surprising thing you've learned about your character this season?
A: The storyline with Ruth, because it's something very different for Sean. In Season 1, we saw a lot of his relationship with his brother. We saw his focus on this business, but we didn't really get to investigate how he feels about girls. So that's been a breath of fresh air to get to do those scenes.
Q: Sean says Ruth's face is a comfort to him. Is there anything that centers you like that during particularly crazy days on set?
A: It's a very close cast and we all spend a lot of time with each other…and those friendships and relationships have become a big part of making the show. Anything that you could complain about isn't getting anybody down too much because we're all having such a good time doing it.
Q: Where's that Magic Lantern hanging out now that Sean and Mickey are proper businessmen?
A: We were joking about how they probably franchised it out. The last time we saw it in Season 1, it had been given a new lease on life because it'd become like a pornography magic lantern show, so it was a success again after failing for a while. Either they would have sold it to somebody or somebody else is out there and they're pocketing a percentage.
VIDEO: Inside Episode 208, "The Lord's Day"
Q: Sean has a knack for getting himself and Mickey out of trouble. Do you have that gift in real life?
A: He has a knack for getting himself into trouble too. I'm glad to say I haven't had to test my skills at avoiding being noosed.
Q: How was shooting the scene where you and Phil are strung up in the butcher shop?

A: When you find out you're going to be doing that kind of thing, you're kind of ticking off boxes on your actor's wish list. So to do basically a torture sequence was awesome. The gag was a little rough, actually. Getting that forced into my mouth like twenty or thirty times, it started to chafe.
Q: What aspects of living in the 1860s would be the hardest or most exciting for you?
A: The hardest thing would be not having medicine. And sanitation. It's a very basic thing that we all kind of take for granted. The best thing would be all the things that are easy to romanticize on a show like this. Being part of an amazing project like the railroad and riding horses and getting into adventures sounds pretty great to me.
Q: But your character doesn't get to ride a horse too often, does he?
A: Last year, Phil and I were always joking that we wanted horses and we wanted guns. In Episode 5, we get guns. So maybe horses next year.
Q: How does working on an Australian TV series compare to working on an American series?
A: The industry is very different in Australia. It's a lot smaller, so the resources to do something like this that's period and detailed aren't readily available. You think of America as being more competitive and in a way it is, but there's so much more opportunity that it's really always felt like a place where I had a much better chance of success.
Click here to read an interview with Kasha Kropinski, who plays Ruth on AMC's Hell on Wheels.
Read More