Uncategorized
Flashback Five – Giancarlo Esposito's Best Movies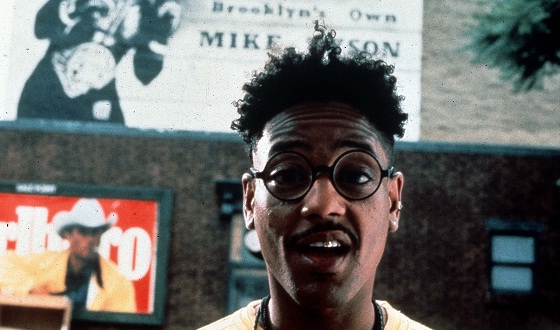 The character may have been a bad guy but Breaking Bad fans can't help but love the late Gustavo Fring. No small thanks is due Giancarlo Esposito, the Emmy-nominated actor with a 30-year history on screens big and small. Curious to see the best movies of the man behind Gus. Put these in your Netflix queue.
1. Do the Right Thing (1989)
Esposito is brilliant as a powder keg behind exploding racial tensions in a Brooklyn 'hood. A mix of humor with volatility ("Who told you to step on my sneakers?!"), Buggin Out ranks as one of the most memorable characters in what may be Spike Lee's greatest film.
2. Bob Roberts (1992)
Tim Robbins stars in this mockumentary about a crooked politician with a seemingly ineffectual reporter (Esposito) on his trail. But never underestimate Giancarlo! Although his Bugs Raplin appears like a stereotypical nebbish, he ends up so much more than that.
3. School Daze (1988)
This musical satire about life at an all-black college marked Esposito's first collaboration with Lee. As the leader of an elite fraternity, Esposito sings and dances but it's his hilarious ruthlessness that probably inspired Lee to cast him again and again.
4. Malcolm X (1992)
Spike Lee's biopic is a serious departure from Esposito's usually quirky roles. Here, he plays one of Malcolm X's assassins, Talmidge 'Thomas' Hayer. Although his screen-time is confined to the last few scenes, Esposito's malevolent presence leaves a long-lasting impression.
5. Ali (1998)
Esposito takes on another real-life role as Cassius Clay, Sr. the father of boxer Muhammed Ali. His scenes opposite Will Smith (as Ali) are heartbreaking. Esposito captures the angst of a hard-drinking musician who will never find success.
Honorable Mentions
1. Fresh (1994): Esposito plays a clever, charismatic drug dealer in this compelling indie flick by Boaz Yakin (Remember the Titans).
2. Rabbit Hole (2010): Esposito co-stars a good guy this time around, but don't expect him to be all smiles in this cinematic adaptation of the Pulitzer-winning play.
3. Piñero (2001): Benjamin Bratt headlines as the real-life playwright-poet Miguel Piñero but Esposito steals the show as his mentor and close friend.
4. Mo' Better Blues (1990): As jazz pianist Left Hand Lacey, Esposito backs up Denzel Washington's trumpet playing with style and flare.
5. Smoke (1995): Esposito embodies fast-talking gambler Tommy with such ease it makes you wonder what his pastime is when he's not acting.

Don't miss an all-new season of Breaking Bad, Sundays at 10/9c.
Read More