Uncategorized
Q&A – Christopher Heyerdahl (The Swede)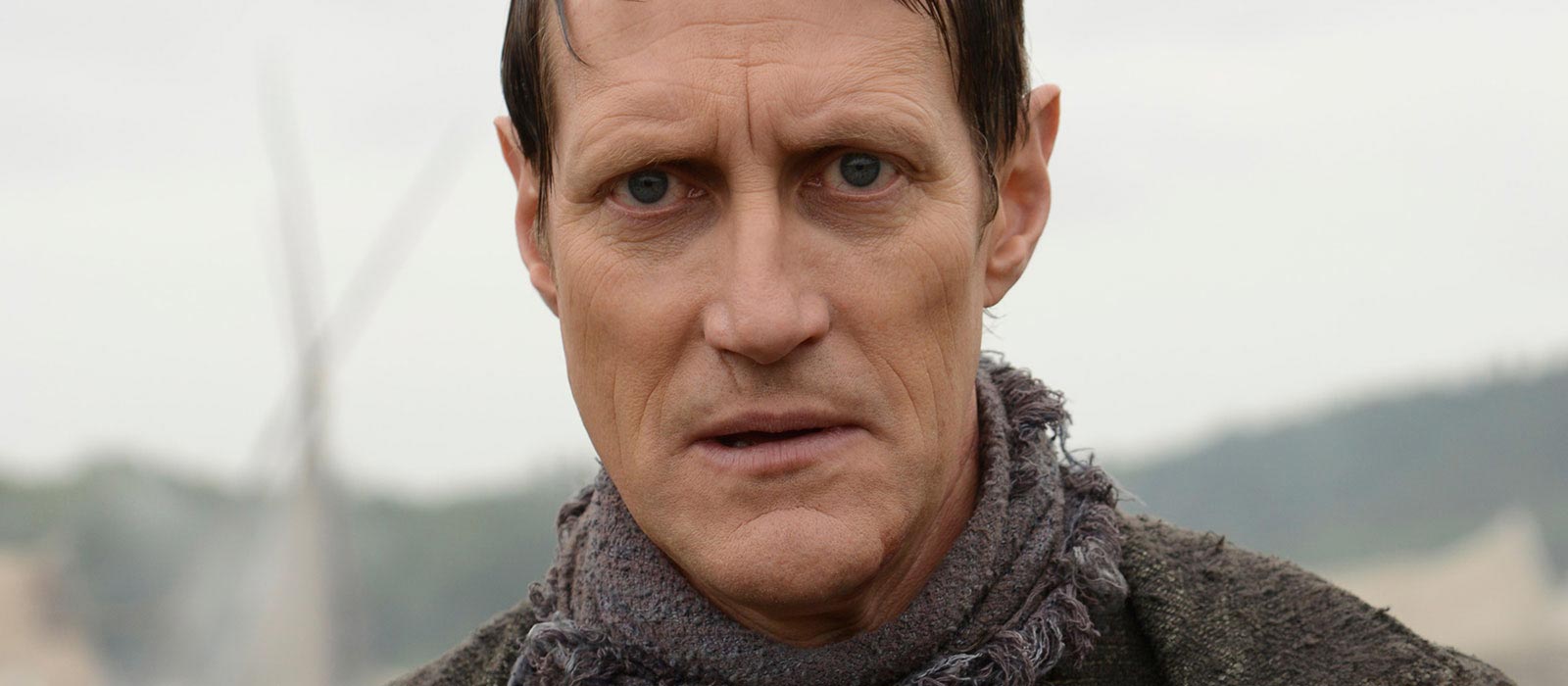 Christopher Heyerdahl, who plays The Swede on AMC's Hell on Wheels, talks about his character's nude scenes and reveals the secrets behind The Swede's Season 2 wardrobe.
Q: What do you think of the way The Swede has returned to Hell on Wheels?
A: It's been a lot of fun to shoot. It's so vastly different than last year for my character. His position has been so vastly trumped, and it's fascinating who he ends up being bedfellows with. And working with Tom Noonan has been amazing.
Q: The Swede's clothes are much more threadbare this year…
A: Basically it's as if he's taken these clothes from the corpses that he's dealt with and picked up in town. I don't know if you noticed the gloves — he's found one glove and couldn't find the other, so he's used rags to create a second one. He has nothing. Last year, every thing was in place…with not a thread out of place. And this year, he's extremely threadbare.
Q: What's in those giant piles of debris The Swede is constantly adding to?
A: One of the big changes this year is that the city itself has grown dramatically. Now Hell on Wheels itself has moved further on and it's bigger and more dangerous and the fires of Hell are burning constantly in that muck pile. So that is all the waste, all the refuse, and whatever can't be reused. It has bones in it, carcasses. It also has a lot of human refuse in it. You definitely don't want to be hanging out there when the wind is blowing in the wrong direction.
Q: Cullen accuses The Swede of hating everyone, especially himself. Do you see The Swede that way?
A: I don't see that as being his modus operandi, that's for sure. Cullen Bohannon is a similar animal and they are more alike than he would like to believe. I think they both have their deep regrets and very very dark shadows in the way they see the world and they way the react to the world.
Q: The scene where Cullen pulls The Swede's own gun on him as he's taking a bath is great. Was it awkward to shoot?
A: It's actually been a fantasy of mine to get Anson into a hot tub with me, so I was more than happy. [Laughs] You always go into a scene wanting something. I decided that…The Swede's goal was to seduce Cullen Bohannon into the hot tub with him, and in a way he did.
Q: The Swede's has nude scenes in both seasons of Hell on Wheels. How do you feel about that?
A: It's kind of funny because, strangely enough, the only time my character is seen naked is in Hell on Wheels. It's always well chosen. In Season 1, The Swede is so meticulous about everything being in its place and wants no trace of the outside world in his caboose that he cleans naked, and that image was incredibly powerful. It made people ask questions.
Q: You've played several brooding, intense characters over your career. How do you keep all of your characters distinct and unique?
A: Words, words, words. It really all starts with the writers and what they put down, and the Gaytons created an amazing character that just jumped off the page. It's my job to interpret the character, but at the same time…it has to go through the observer's filter and each person is going to see the way that I interpret the character slightly differently.
Q: The Swede is an instigator of chaos this season. Are you someone who likes to stir up trouble in real life?
A: My God, that's a personal question! I'm just teasing. My friends would certainly call me out if I didn't say that I like to create a bit of chaos and stir things up in my own life.
Click here to read an interview with Anson Mount, who plays Cullen Bohannon on AMC's Hell on Wheels.
Read More