Uncategorized
Flashback Five – Aaron Paul's Best Movies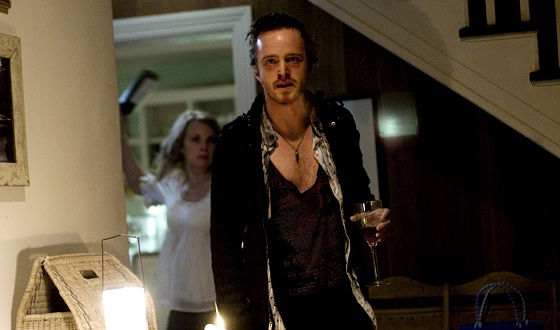 Season 5 of Breaking Bad may have just ended, but that's not keeping Aaron Paul out of the limelight this Fall. The actor is up for his second Emmy award for Best Supporting Actor. Plus, he's starring in the new movie Smashed (which debuted at this year's Toronto International Film Festival). Even more exciting, Paul is currently filming the big-screen adaptation of Nick Hornby's novel, A Long Way Down. But before you look into his future, take a look at his best movies so far..
1. Smashed (2012)
Aaron Paul shines in this indie drama about an alcoholic married couple who must come to terms with their drinking. As the husband who's not so willing to sober up, Paul's portrayal is marked by gut-bursting humor and gut-wrenching heartache.
2. The Last House on the Left (2009)
Even Paul's most diehard fans will recoil at his creepiness in the remake of Wes Craven's horror classic. As a psycho-killer with an eye for the ladies. Paul is disturbing. (Even he admits he "couldn't look at the screen" when he saw the movie.)
3. Mission: Impossible III (2006)
Paul's part as Tom Cruise's brother-in-law is small but pivotal. After all, he is the one who inadvertently leads the bad guys to his sister (Michelle Monaghan). This actor really knows how to play a loveable screw-up who has good intentions but does more harm than good.
4. Whatever It Takes (2000)
Some may be quick to write off a teenybopper spin on Cyrano but crossing Whatever It Takes off your list means missing out on the comedic brilliance of Paul who steals this movie as the sex-crazed, popularity-starved friend of the guy trying to get the girl (Shane West).
5. Daydreamer (2007)
Paul stars as a pill-popping boozer who's losing his grip. Most of the movie takes place in a grungy apartment, so the action relies mostly on Paul's performance. Naturally, he delivers with a compelling realism of a man's whose world is caving in.

Read More