Interviews
Small Town Security's Lt. Dennis Croft Answers Fan Questions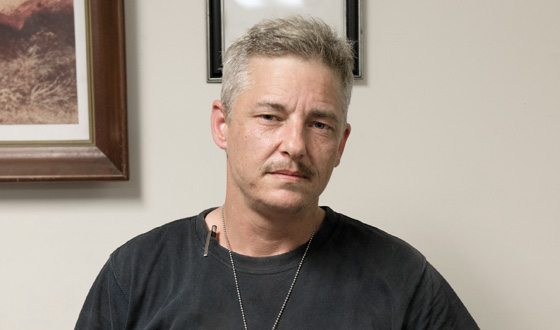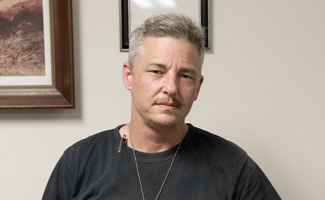 Lt. Dennis Croft, star of AMC's Small Town Security, answers fan questions about his new dating prospects and why Lambchop wasn't in his past life in Egypt.
Q: Are you seeing anyone now and do they accept your previous life? —LoloManolo
A: I think I'm building a relationship with someone at the moment… It's long distance, so it's on the computer… They know about my past… It can't be a surprise to them. I'm totally up front with any individual and if that is a problem, they might as well get it over with right away… I will say that some women have agreed that I would be able to please a woman [better] than a man because of my experience in my own body as a woman. I'd be more conscious. And I did have one relationship that I had that… I can definitely agree with that.
Q: Hey Dennis! Were Christa, Brian, Irwin or Lambchop present in your
past life in Egypt? —cablerob12
A: Not that I can tell. I don't have any affinity with them like that. [The feeling of being in a past life with someone] comes from deep within inside. There's a feeling of familiarity that is instantly there… Not everybody crosses paths on the same level.
Q: Considering how you feel about Joan, what's your relationship with Irwin like? —equalglass
A: It's a good relationship. I guess it's unusual for the situation, but it's good. We don't have any major issues.
VIDEO: Lt. Croft's Special Relationship With Joan
Q: Since your 2nd appearance on the Koplan Show, how
has it effected your relationships with everyday people in town? —Gilbert Hernandez Jr
A: There's no real change. I get a few looks here and there, but they're very polite in the store or whatever. Some people have congratulated me and are saying I'm brave, but for the most part it's pretty normal… I don't flaunt anything. I just do my business. It's not like I'm going around and prancing around with a bunch of girls and showing off and saying I've got this girl and I'm the big man or anything like that. I don't put it in their face, so they don't seem to mind.
Q: Lt. Croft: Think you'll ever get married again? —Russell Alam
A: No. I don't believe it'll be legal in the area… I would have to be totally transitioned. I don't know how Georgia is about making someone officially male or female or crossed over. I guess if that happened, you could legally marry… I don't suspect I will get married again. I'm going to always leave it open to the possibility, but I don't feel like it's in my future.
Q: Do you have any time for yourself? If so, what do you do for fun? —Tiffany Smith Brucculeri
A: Do you really want me to answer that? Because I will honestly… In my free time, I enjoy masturbating [Laughs]… I have a strong need for sexual gratification.
Click here to read another exclusive interview with Lt. Croft.
Read More