Uncategorized
Flashback Five – Anson Mount's Best Movies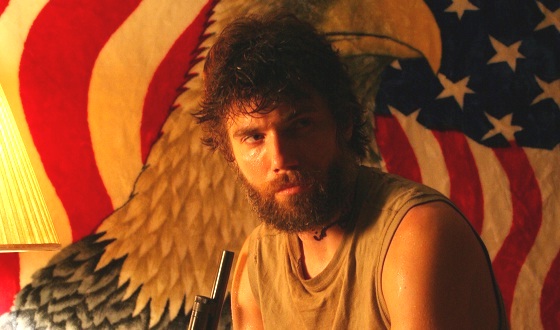 With the new season of AMC's Hell on Wheels premiering this Sunday and two new major movies in post-production (Supremacy and Code Name: Geronimo), Anson Mount's future looks bright to say the least. As to his filmography to date, he's made a number of hidden gems, including work with such heavies as Robert De Niro, James Franco and Jason Statham, not to mention Britney Spears. His top five movies to date?
1. Safe (2012)
Mount shines as the kind of villain you love to hate: ruthless, deadly, and quick with a one-liner. His evil objective? Kidnap the little girl who knows the mysterious code. His obstacle? Jason Statham on babysitting duty.
2. City by the Sea (2002)
The son (James Franco) of a veteran detective (Robert De Niro) is accused of murder. That's a problem for Mount, a rookie cop who idolizes the older officer. In real-life, De Niro took Mount under his wing, too — which comes across in their believable mentor/protégé relationship.
3. Crossroads (2002)
Mount was reluctant to play Britney Spears's love interest, but while filming City by the Sea, De Niro convinced him to take the part. The result? Mount is irresistible — all magnetism and Southern charm.
4. Cook County (2009)
If Mount was ever worried about being typecast in rom-coms, this gritty flick about drug-addled life in rural Texas eliminated that concern. Mount plays a meth dealer who wants to do right by his daughter and nephew, but succumbs to addiction. It's a raw and scabrous performance.
5. Tully (2000)
Mount plays Tully Coates, Jr, a young womanizer forced to confront family secrets — and discover true love — on a Nebraska farm. Prior to this critically-acclaimed indie, Mount had been relegated to teen heartthrob roles, but his complex performance here is truly heartbreaking.

Hell on Wheels Season 2 premieres Sun., Aug. 12 at 9/8c.
Read More