Games, Polls & Quizzes
Think You Know Clint? Prove It With a Few Eastwood Movie Trivia Games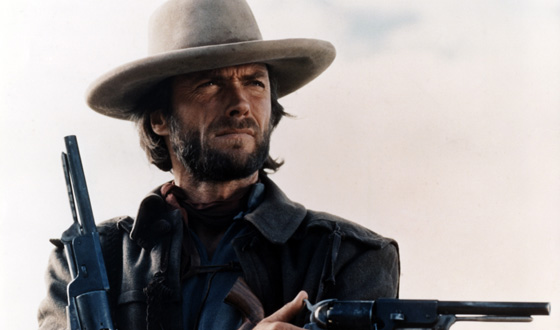 You know Dirty Harry and the Man With No Name. But how well do you know Clint Eastwood's other movie characters? This Saturday, during AMC's Crazy About Clint, you can get a look at a veritable lineup of his big screen alter egos — from Heartbreak Ridge's Tom Highway to that outlaw Josey Wales. How well you know the many faces of Clint? Here's your chance to find out…
Clint Eastwood Trivia Game
Eastwood's won two Oscars for directing since he stepped behind the camera, over 40 years ago. Which movie marks his directorial debut?
Heartbreak Ridge Trivia Game
Clint plays a Gunnery Sergeant in this '80s war pic. Which war is Eastwood is a real-life veteran of?
Letters From Iwo Jima Trivia Game
This WWII movie was a companion piece to which other Eastwood-directed flick shot the same year?
Space Cowboys Trivia Game
Clint directs and stars in this movie about a group of astronauts who come out of retirement for what final mission?
Don't miss AMC's Crazy About Clint this Sat., Jun. 23 at 2:30/1:30c, starting with High Plains Drifter.
Read More