5 Great Breakup Songs in Movies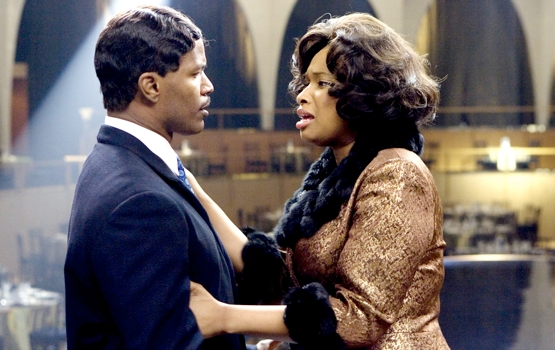 Who says breaking up is hard to do?
Everyone knows you just need the right soundtrack to you get you through
it.
Whether you're feeling desperate or defiant, there's a song for
that. Here are five great breakup songs from the movies …
Vanilla Sky: "Can We Still Be Friends," Todd Rundgren

It's one of the
worst kiss-off lines ever ("Let's admit we made a mistake, but can we
still be friends?") and it helps to score the creepiest movie scene on
our list (totally NSFW) — it's
not so much a breakup as, well, a "way out." Stuck in a nightmarish
not-quite-reality that has him doubting everything, David
(Tom Cruise) smothers Julie (Cameron Diaz) — who he thought was already dead — with a pillow. While they're having sex.


Man on the Moon; Men in
Black II; In & Out;

The Adventures of Priscilla, Queen of the Desert; et. al.:
"I Will Survive," Gloria Gaynor
Perhaps the ultimate
defiant breakup anthem, "I Will Survive" has made its way into no fewer than
half a dozen movies. Some of the best renditions came from …
three fabulous drag queens in the outback (Priscilla); a singing pooch (MiB II: "And
so you're back from outer space" — get it?!); a small-town English teacher
trying to convince himself he isn't gay (In & Out); and a post-Andy Kaufman Tony
Clifton (Man on the Moon).

Bridget Jones's Diary: "All by Myself,"


Jamie O'Neal
Lonesome, drinking wine in her PJs, watching Frasier and
checking her voicemail in vain, Bridget (Renée Zellweger) is
having one heckuva depressing New Year's Eve. But she manages to give
herself a little cheer (and set the scene for her determined self-transformation) when she gets all riled up lip-synching to "All by
Myself."

Full Metal Jacket: "These Boots Are Made for Walkin',"

Nancy Sinatra

Coming right after the chilling, gruesome final moments of Gomer Pyle
(Vincent D'Onofrio), Nancy Sinatra's girl-power classic "These
Boots Are Made for Walkin'"
scores a much-needed comic interlude as Joker (Matthew Modine) and
Rafterman (Kevyn Major Howard) are solicited by a sharp-tongued prostitute. ("Me so
horny! Me love you longtime!")
Dreamgirls:
"And I Am Telling You," Jennifer Hudson

It's the "I will not
let you break up with me" breakup song. "And I Am Telling You I'm Not
Going" is one powerhouse of a ballad, performed by a powerhouse singer. And while it's certainly true that
we love Jennifer Hudson's Effie, her plaintive pleas fall on deaf ears:
She may be staying, but her man is long gone.
Read More