Games, Polls & Quizzes
A True Fan of The Godfather Trilogy Should Be Able to Ace Quizzes on the Movies and Its Stars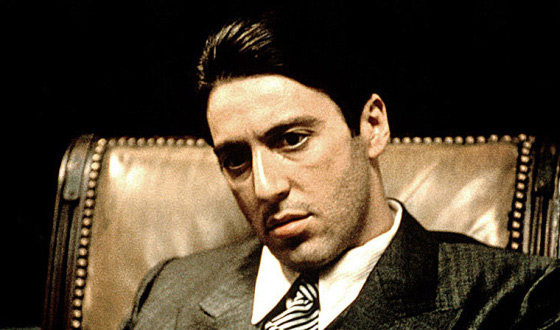 This week, AMC honors the 40th Anniversary of The Godfather — the movie that launched the greatest mob trilogy ever made. After four decades, you'd think you know every gritty detail, right? Well, it's time to test that knowledge with these ultimate fan games.
The Godfather Trilogy
Few franchises have garnered as many honors as The Godfather but which pic in the trilogy won the most Academy Awards?

The Godfather: Part II
Francis Ford Coppola was a busy man the year he made The Godfather, Part II. Which other Coppola movie was also up for Best Picture in 1974?

Al Pacino
Starring in The Godfather trilogy all week long, through Sat., Mar 3, at 8 I 7c
Pacino has been nominated for eight Academy Awards — the first two Godfather pics among them — but only won once. Which flick got him an Oscar?

Robert De Niro
Starring in The Godfather: Part II Thu., Mar. 1, at 8 I 7c
De Niro has played mobsters of every kind, from a big wig like Capone (The Untouchables) to the fledgeling Godfather Vito Corelone. What's his first gangster flick?

Robert Duvall
As the Corleone's consigliere, Duvall has his hands full. What problem does he solve for a Nevada senator in The Godfather: Part II?

Check out the full schedule for The Godfather: 40th Anniversary Week on AMC.
Read More