Uncategorized
As a Fan of Kevin Smith's Comic Book Men, Which Is Your Favorite Movie?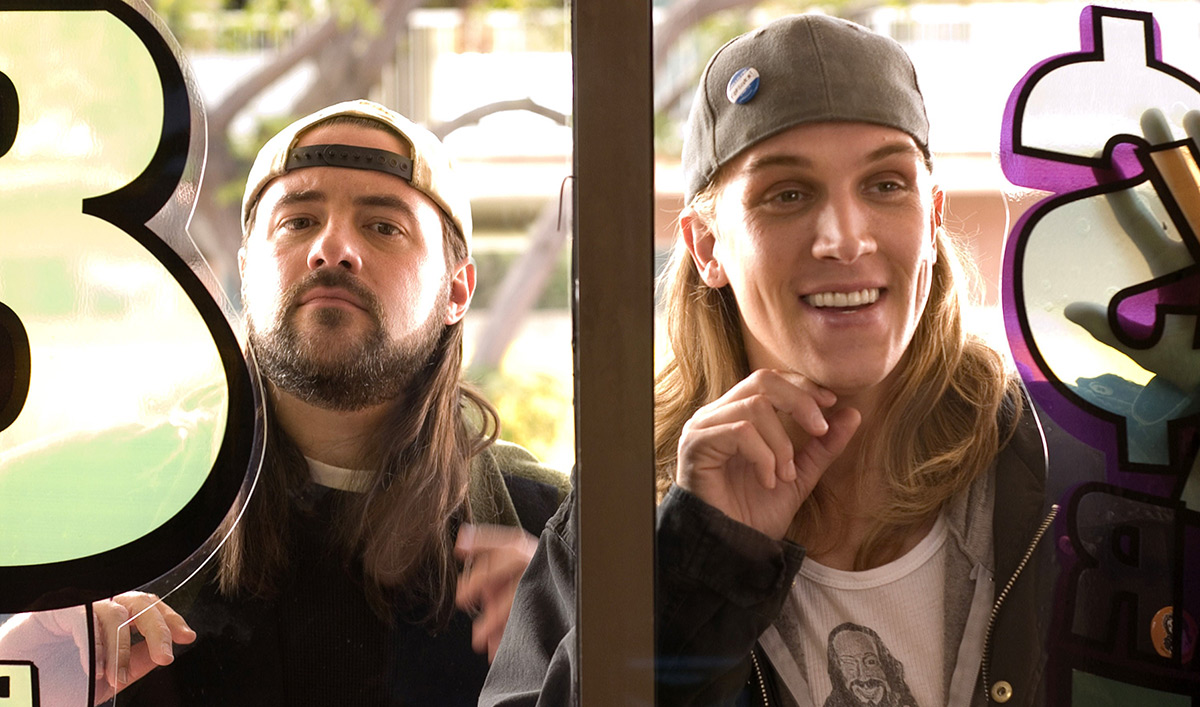 The week before the Season Premiere of Comic Book Men, Kevin Smith fans were given the opportunity to rank his movies. With the Season Finale of the new AMC series less than a week behind, now is the perfect time to check in and see how you ranked his pics. Here are your current favorites:
1. Clerks
The micro-budget cult classic (which includes Comic Book Men's Walt Flanagan in multiple roles) earned its sizable lead with its wit and endearing gang of convenience store slackers. Talk about getting maximum bang for your buck!
2. Dogma
Despite the apocalyptic plot and a controversy with the Catholic church, the flat-out hilarious Dogma contains wonderful performances from Smith himself, Matt Damon, Chris Rock, Ben Affleck, George Carlin, Jason Mewes, Linda Fiorentino, Jason Lee… You get the idea.
3. Mallrats
This is arguably the most quintessential '90s movie ever made (and that's a good thing). Over the years, Smith's second flick has earned a cult status almost on par with Clerks and found a beloved place in many a VHS and DVD collection.
4. Chasing Amy
One of the more serious and easily the most romantic movie in View Askewniverse, Chasing Amy combines the slacker edge of Clerks with the controversy of Dogma. (The flick is about a love triangle with a lesbian twist.) That sexed-up combo lands the film firmly at number four.
5. Jay and Silent Bob Strike Back
The duo's titular pic is extremely outlandish. Mewes and Smith are pitch perfect as are co-stars Will Ferrell and his chimp co-star. And yes, this one is just as weird and funny as it sounds.
Don't agree with these rankings? It's not too late to vote and perhaps influence who's on top.
Read More