Uncategorized
Bam! Check Out These Eight Brutal Boxing Beatdowns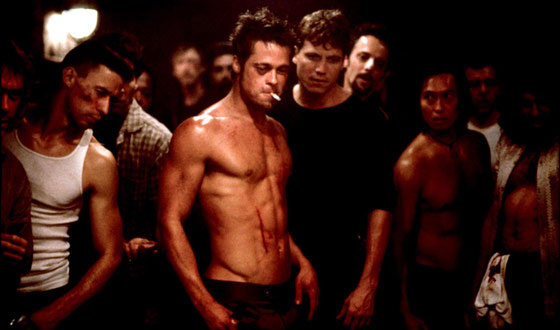 Truth be told, the best part of a boxing movie is seeing who incurs the worst injury and who sheds the most blood. The broken noses, the blood-stained bandages and the black eyes may not be signs of victory, but they are entertaining! For big screen boxing, if you think, "the bloodier, the better", here are eight matches that you'll never forget:

Micky Ward Versus Mike Mungin, The Fighter (2010)
When Micky Ward (Mark Wahlberg) isn't being ricocheted around the ring, he's being held against the ropes by the continuous punches of his fierce opponent Mike Mungin.One particularly good shot to the mouth sprays blood on his mother's face in the audience! But after being booed the entire match (which he, naturally, loses), his confidence — not his face — receives the heaviest blow. Emotionally, as much as viscerally, this match is definitely a tough one to stomach.

Jim Braddock Versus Art Lasky, Cinderella Man (2005)
Midway through this fight, Jim Braddock (Russell Crowe) gets hit with a hard upper cut that sends his mouth-guard flying across the ring. No matter. In a moment, he's back with an unsettling bloody smile and he's ready to rumble. He resumes the fight with an alarming determination that leaves his foe, Art Lasky with a broken nose and Braddock with the victory. As bloody comebacks go, Cinderella Man is one of the best.

Maggie Fitzgerald Versus Billie "The Blue Bear", Million Dollar Baby (2004)
In the one million dollar match of the movie's title, bad girl Billie lives up to her rep as a dirty fighter by wracking up penalty points for foul punches. But come round two, Maggie (Hilary Swank) gains stamina and nearly knocks out her opponent. Taking another cheap shot soon thereafter, BIllie punches Maggie as her back is turned. A neck is broken, Maggie is paralyzed and her coach is left to execute a mercy killing.

The Narrator Versus Angel Face, Fight Club (1999)
With no gloves and just a handful of crazy rules, this film's basement battles are the epitome of primal male aggression. Receiving an elbow to the face, Angel Face (Jay Leto) falls to the ground, prompting The Narrator (Edward Norton) to unleash an explosion of bare knuckle punches while seated on top of him. Teeth are knocked out, eyes are blackened and so much blood is shed that Angel Face is barely recognizable at the end. As bloody fights go, you can't get worse than this.

Johnny Walker Versus Harold Cotton, Homeboy (1988)
Unable to be knocked down in the early rounds, Johnny Walker (Mickey Rourke) shoots his opponent a condescending smile from across the ring. But the fight changes direction when pelting rain and wind assault the uncovered boxing ring; suddenly the elements come into play. In a series of slow motion sequences, Johnny is tormented by blows to his stomach, his ribs and his face. When he collapses on the floor, blood pours out of his mouth–the condescending grin is gone.

Apollo Creed Versus Ivan Drago, Rocky IV (1985)
After a flashy Vegas entrance of showgirls and pyrotechnics, heavyweight champion Apollo Creed (Carl Weathers) is brought back to a harsh reality by the 6′ 5″, 261 lb. Soviet boxer Ivan Drago (Dolph Lundgren) who literally towers above him. At a clear physical disadvantage, Apollo takes a literally deadly beating as he's hit mercilessly in the face, the stomach and, most fatally, the head. Drago's only reaction? "If he dies, he dies." Talk about a cold man for the Cold War.

Jake LaMotta Versus Sugar Ray Robinson, Raging Bull (1980)
No one presents boxing quite as artfully as director Martin Scorsese. In this particular match, Sugar Ray Robinson is pitted against Jake LaMotta (Robert De Niro) who eventually finds blood spewing from his head and dripping down his legs and face. Although his nose is smashed in and his body is pretty much pulverized, LaMotta's ego isn't beaten. At the end of the fight after the final bell has rung, a defeated LaMotta cries out, "I never went down Ray! You never got me down!"

Midge Kelly Versus Johnny Dunne, Champion (1949)
After eleven rounds, defeat seems eminent as Midge Kelly's (Kirk Douglas) mug is covered in cuts and bruises and his eye is swollen shut. Only smelling salts can keep him conscious! However, when the ringside announcer proclaims, "He is finished! We are getting a new Champion tonight!," Midge bounces back and K.O.s his rival. Consider this one a lesson in working through the pain.
Check out the The Narrator Versus Angel Face in Fight Club on AMC Thur., Mar. 15 at 11:30AM/10c.
Read More