Oscar Snubs – This Year's Overlooked Leading Ladies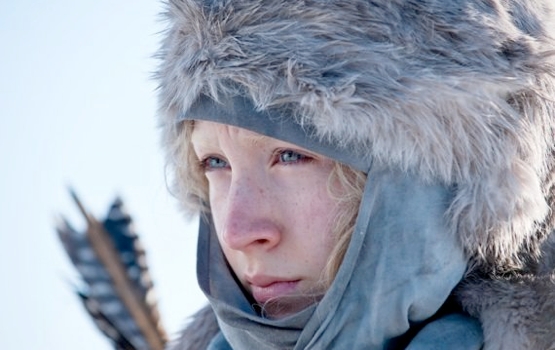 With the Academy Awards rapidly approaching, we have become collectively obsessed with Viola versus Meryl — not to mention Michelle, Glenn, and Rooney. But there are actresses whose impressive performances should have been — but aren't — part of this conversation. The most talked-about of these is certainly Tilda Swinton's in We Need to Talk About Kevin.
But a few others warranted consideration by the Academy — and by more viewers. For example …
Mia Wasikowska in Jane Eyre

The pale actress grounds her Jane Eyre in a plain, no-nonsense intelligence. One of the least flashy young artists, Wasikowska can play anything from a glistening Alice chasing 3D rabbits in Wonderland to the very modern daughter of middle-aged lesbians. In this performance, she displays a disarming honesty. Perhaps her Jane is that young lady we were when we went off to college, eyes wide and emotions porous. Her Brontë governess knows little of the world at large but has a mind like a vast untried universe — and we see it all in Wasikowska's face, and the way she holds her shoulders. She is also a woman of reserved expectations who nonetheless refuses to compromise. She is above all practical, so that when she meets her Rochester, played by Michael Fassbender, we know that she is not naturally prone to romantic delusions and hysteria — and we are transfixed by a performance that is simplicity and candor itself, as practical as a lace-up Oxford and beautiful as Italian leather. She achieves a quiet no Paltrow, nor Mulligan, nor Hathaway ever has.
Saoirse Ronan in Hanna

The star of The Lovely Bones plays a wild child bred to be an assassin. It is a nearly silent performance, athletic, confident, and brave. She radiates light. She makes it seem as if she is completely unaware that there is a camera on her. Whether her Hanna is twisting the head of a wigged assailant or whispering under the sheets with her first BFF, the audience sees her emerge like a flower growing in fast-motion photography from seed to blossom.
Kirsten Dunst in Melancholia

Dunst begins as a stunning, teasing bride who is the image of commercial fantasy. Her gorgeous façade slowly falls away, victim to a callous mother, an indifferent father, and a depression that she trails like clinging moss. She loses it altogether, ruts with a boy she cares nothing about on a golf course, smashes the overdone ritual like china on the bridal registry chosen to impress others in its expensiveness — and becomes truly, clinically depressed. When the end of the world looms, her fears subside as if seeing her worst imaginings come true has a calming effect. She ends her arc strong, generous, honest, and as uncompromising as the coming apocalypse. It is some heck of a performance from the woman whose previous highpoint may have been Mary Jane getting an upside-down kiss from Tobey Maguire's Spiderman.
Andrea Riseborough in W.E.

Beyond the hailstorm of criticism that pelted Madonna for directing W.E., a tale of two unhappily married beauties, there was an almost consistent refrain: That English girl who played the Duchess of York was a knockout. The movie has its defenders, and apologizers, true, but the strongest through-line is Riseborough's American divorcée whose joie de vivre (and dainty ankles) captures the eye of the Prince of Wales (James D'Arcy). His adoration of the socially inappropriate Wallis Simpson is terrier-like in its relentlessness as Madonna doggedly asks the question, What did this woman surrender for the king who abdicated his throne? There is a strained happy-go-lucky quality to Riseborough's Simpson, a salonista able to take care of her guests' emotions and needs but never quite service her own. The internal performance is swathed in a stylish series of haute couture to disguise an unremarkable façade and transform it into beauty in the eye of its royal beholder. Madonna, the queen of reinvention, is at her cinematic best in directing this rising British actress as a commoner who reinvented herself right into the royal family — with melancholy consequences.
In Berlin and Park City thus far this year, I have already seen a number of fascinating female lead performances in movies small and large — Farewell, My Queen; Francine; Smashed; Tabu; Shadow Dancer — portraying women flawed and beautiful, and sometimes only flawed. I'm looking forward to seeing what Wasikowska, Ronan, Dunst, and Riseborough do next, and to keeping track of who we should be watching for on the red carpet a year from now, and who will need our support to land there.
Read More