Year in Review: The Top 10 Movies of 2011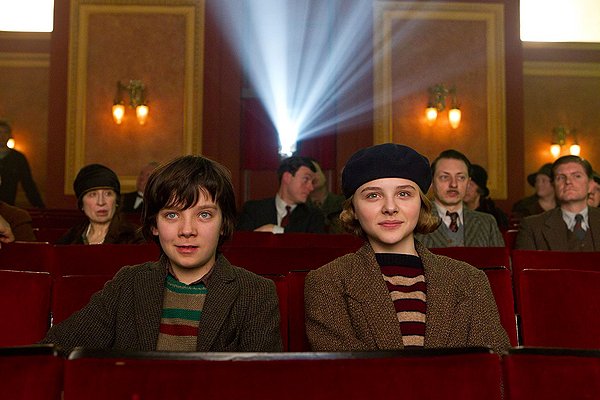 In 2011, we spent almost as much time looking back into film history as we did looking forward. Steven Spielberg embraced motion-capture animation and Martin Scorsese experimented with 3D technology, but both masters did so in service of stories that referenced decades-old source material. The cinematic community was charmed by a black-and-white and largely silent crowd-pleaser set in the 1920s. And our No. 1 overall pick could hold its own alongside stylish genre classics of the 1970s.
Here are the 10 best films the Filmcritic staff saw in 2011, followed by individual critics' lists.
10. Super 8
J.J. Abrams pays tribute to Steven Spielberg's early Amblin classics (think E.T. or Close Encounters) with a throwback scifi thriller about film-savvy teenagers tracking an alien who escapes in their small town. While the young actors recruited for Super 8 gave the blockbuster an unexpected heart, our critic says Abrams "seamlessly reproduces a tune you loved as a kid by hitting all the right notes and strumming most of the rhythms without adding much in the way of improvisation."
9. Certified Copy
Juliette Binoche's antiques dealer takes William Shimell's art historian for a literal ride across Italy, as all manner of art, originality, history, heartache, and the peculiarities of both sexes are discussed in varying languages and tones. Iranian filmmaker Abbas Kiarostami's latest masterpiece sounds skin-deep and monotonous but its simplicity hides an endlessly fascinating, slippery, emotionally and cerebrally rigorous puzzle of a romance. This ravishing and thunderously intelligent two-hander plumbs age-old mysteries while mimicking lesser, commonplace art-house fair to mesmerizing, sensuous, and deeply philosophical effects.
8. Warrior
A stand-up-and-cheer sports drama culled from the formula of Stallone's first two Rocky movies, Warrior pits blue-collar brothers Joel Edgerton and Tom Hardy against their own personal demons, many of which are triggered by the presence of their deadbeat father (Nick Nolte, fantastic in a memorable role). Director Gavin O'Connor pays less attention to the intricacies of mixed martial arts than he does to the flawed men stepping into the ring, resulting in a drama our critic called "an emotional experience, despite how familiar most of it is."
7. The Artist
Against all odds, a silent and black-and-white crowd pleaser about a fading film star (Jean Dujardin) becomes a modern marvel. Michel Hazanavicius limits himself to the tools of a 1920s filmmaker, stripping away color and sound but unearthing a warm (if slight) story of limitless heart and charm. "On one level, The Artist is a novelty act — an attempt to resurrect a storytelling method from a bygone era," our critic notes. "But everyone involved is so proficient — and the cast so enthusiastic — that it's virtually impossible not to be swept up in the ebullient joy permeating every scene."
6. Hugo
An orphan (Asa Butterfield) living in a Parisian train station befriends a toymaker (Ben Kingsley) with a secret in Martin Scorsese's enchanting ode to film preservation and cinema's infancy. Years from now, we might remember Hugo as Scorsese's first foray into 3D storytelling. But our critic says it is Scorsese's "blissful dream state," and the director's ability to maintain that comfort zone at all times, that puts Hugo on this year-end list.
5. The Tree of Life
Where do we begin? Terrence Malick's sumptuous, sprawling epic grapples with mysteries both massive (the birth of the universe) and intimate (the loss of a child). But once The Tree of Life settles on the suburban struggles of a Texas family circa 1950, Malick makes what our critic recognizes as "his most personal film by quite some margin." And the end result "obliterated me almost immediately, only to eventually return me to a corporeal state, just in time for the closing credits."
4. Martha Marcy May Marlene
Newcomer Elizabeth Olsen — sister of twins Mary-Kate and Ashley — stuns as an impressionable woman fighting to escape the clutches of a calculating cult leader (John Hawkes). Or is she? Sean Durkin's Sundance hit dominated 2011's film festival circuit with a foreboding tone, menacing performances, and a twist ending that we're still discussing around the Filmcritic offices. "It is by every measure a smartly executed, beautifully understated thriller," our critic writes, "moving fluidly from suspense to dread and back again."
3. The Descendants
Vintage Alexander Payne. The Descendants stars a versatile George Clooney as a beleaguered Hawaii native juggling his extended family's real estate future while also closing the door on an immediate family tragedy. Clooney's tour-de-force performance at the center of Payne's melodrama elevates an already observant script, and Payne's ensemble is one of the best we've seen onscreen this year. "The Descendants isn't necessarily concerned with closure," our critic wrote. "It's one of those films that gets excited about taking the road less traveled because it relishes the journey."
2. We Need to Talk About Kevin
Unnerving, psychological horror for parents. Lynne Ramsay pulls precious few punches as she explores the complicated story of a mom (Tilda Swinton) coping with the aftermath of her son's involvement in a school shooting. While our critic praised both Swinton and Ramsay, he says that Ezra Miller, as the psychotic Kevin, "walks away with the entire thing" by "embodying every tic of a self-satisfied teenager while letting just enough of Kevin's deeper nature shine through at each turn to hint at the horrors to come."
1. Drive
According to us, the best movie you'll see all year. Ryan Gosling plays Driver, a nameless wheelman thrown in with some nasty criminals (Albert Brooks, Ron Perlman) when he steps forward to assist his neighbor (Carey Mulligan) and her tainted husband (Oscar Isaac). Director Nicolas Winding-Refn's movie is a pitch-perfect exercise in style, suspense, and ultra-cool, one that our critic compares to Chinatown and L.A. Confidential. "What is amazing is how, by carefully controlling all the cinematic elements — performance, plot, pacing, production design — [a] foreign [director] redefines the American crime drama."
And here is each critic's personal Top 10 list:
Christopher Null
10. Rango
9. Shame
8. The Help
7. Hanna
6. The Way
5. Margin Call
4. The Artist
3. Martha Marcy May Marlene
2. Another Earth
1. We Need to Talk About Kevin
Sean O'Connell

10. The Tree of Life
9. Win Win
8. Insidious
7. Extremely Loud and Incredibly Close
6. Warrior
5. Drive
4. A Separation
3. The Artist
2. The Descendants
1. Moneyball
Bill Gibron
10. The Artist
9. Super 8
8. War Horse
7. We Need to Talk About Kevin
6. The Tree of Life
5. I Saw the Devil
4. Drive
3. The Descendents
2. The Last Circus
1. Hugo
Norm Schrager

10. The Trip
9. Margin Call
8. LiTTLEROCK
7. The Descendants
6. Melancholia
5. Martha Marcy May Marlene
4. Bellflower
3. The Artist
2. Warrior
1. We Need to Talk About Kevin
Chris Barsanti

10. The Guard
9. The Interrupters
8. A Separation
7. Take Shelter
6. Tinker, Tailor, Soldier, Spy
5. Incendies
4. Of Gods and Men
3. The Trip
2. Into the Abyss
1. The Tree of Life
Chris Cabin
10. The Girl with the Dragon Tattoo
9. J. Edgar
8. A Separation
7. A Dangerous Method
6. Mysteries of Lisbon
5. The Tree of Life
4. Terri
3. Uncle Boonmee Who Can Recall His Past Lives
2. Hugo
1. Certified Copy

Pete Croatto
10. Win Win
9. Dumbstruck
8. Corman's World: Exploits of a Hollywood Rebel
7. Point Blank
6. Poetry
5. Bridesmaids
4. Super 8
3. The Descendants
2. Hugo
1. Super
Jesse Hassenger

10. Drive
9. Young Adult
8. Rise of the Planet of the Apes
7. X-Men: First Class
6. The Future
5. The Tree of Life
4. Source Code
3. Cold Weather
2. The Muppets
1. Super 8
Keith Breese

10. We Need to Talk About Kevin
9. Shame
8. Martha Marcy May Marlene
7. Attack the Block
6. Project Nim
5. Tinker Tailor Soldier Spy
4. Midnight in Paris
3. Le Quattro Volte
2. I Saw the Devil
1. Drive
Blake French

10. A Better Life
9. The Chameleon

8. The Girl with the Dragon Tattoo
7. Red State

6. Rango
5. Take Shelter
4. The Descendants
3. Shame
2. Melancholia
1. Drive
Josh Bell
10. 50/50
9. Hanna
8. We Need to Talk About Kevin
7. Bill Cunningham New York
6. Martha Marcy May Marlene
5. Young Adult

4. Tinker Tailor Soldier Spy
3. Terri
2. Beginners
1. Certified Copy
Jason McKiernan

10. Bridesmaids
9. Rampart

8. Contagion
7. Young Adult

6. Beginners

5. Drive
4. Shame
3. Martha Marcy May Marlene
2. Warrior
1. We Need to Talk About Kevin

Read More