Games, Polls & Quizzes
Think You Know Your Steven Seagal Trivia? How About Two Superheroes?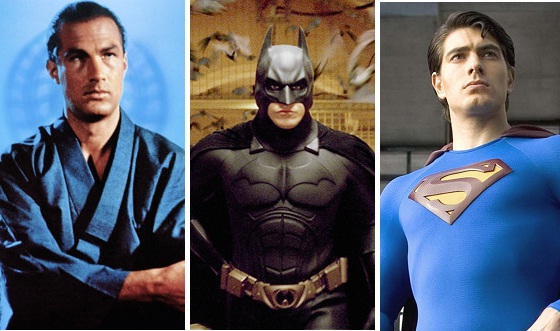 Battling bad guys can be a tough job but Steven Seagal has made a career of it. So have Superman and Batman for that matter. But how well do you know any of these men, masked or not? This week's Ultimate Movie Fan Games takes hero worship to the next level with quizzes on Seagal, Batman Begins, and Superman Returns…
Batman Begins
Airs Mon., Jan. 23, at 8 I 7c
Batman Begins kicked off one of the most successful franchise reboots in movie history. But which star almost turned down a role, citing that Batman was too "scary"?

Superman Returns
Airs Wed., Jan. 25, at 8 I 7c
Surprisingly this all-American superhero movie wasn't filmed in the U.S. What country played home to Superman Returns?

Steven Seagal
Starring in Under Siege and Hard to Kill, Sat., Jan. 25, at 8 I 7c
Steven Seagal pics are often box office winners but some have garnered critical success, too. Which Seagal flick was nominated for two Oscars?

To challenge yourself with more movie trivia, try AMC Filmsite's Super Movie Quiz.
To see a full list of AMC's Ultimate Fan Games, click here.
Read More